Authorship is a student led brief where the individual must choose a path to take and develop their own illustration practice. This should incorporate at least one external competition or live brief which I will decide on later in the project.
A lot of the competitions given either have no brief or general themes like 'mental health' that can be interpreted very widely. Therefore, for now I want to develop my own idea and brief that can easily fit in with the competitions. My starting idea is to take the work I have done through the the listening project, and beyond, that considers recording daily life and memories of people close to me. My idea came from a friend that posted a list  on social media of positive things that have happened to her this year. This stemmed from 2020 being a year that the world has gone off the rails and everyone is struggling to cope with these ever-changing circumstances. I had the idea of making a publication, or starting with a few illustrations, that interpret the positive things that have happened to me and my friends this year, and then continue to widen my research pool to other students, family members and friends to create a collaborative piece where positivity is explored and celebrated. 
Throughout my creative endeavours, I have always focused on or around the themes of mindfulness and wellbeing. The idea of documenting personal and overlooked events in my own, and other peoples, lives is core to my practice. Therefore, in the face of a year of extremely difficult situations and bad news, I want to focus my practice towards bringing positivity to those around me in this project. My intent is to explore positivity, no matter how small or mundane, in my own social bubble, and then expand to include other students, friends and strangers and invite them to be mindful about their experiences this year. This will be an interesting insight into what different people hold dear to them and keep as positive experiences and will provide a window into what we value as human beings going through tough times. I want the illustrations to reflect a point in time that we don't want to look back at, however allow people to do so in a mindful and positive way.
If a thematic approach is applied to all of my previous work, both brief based and personal, a few major themes are always present. These themes explore the overlooked and the everyday and how I can approach topics with a documentary and journalistic way of illustrating.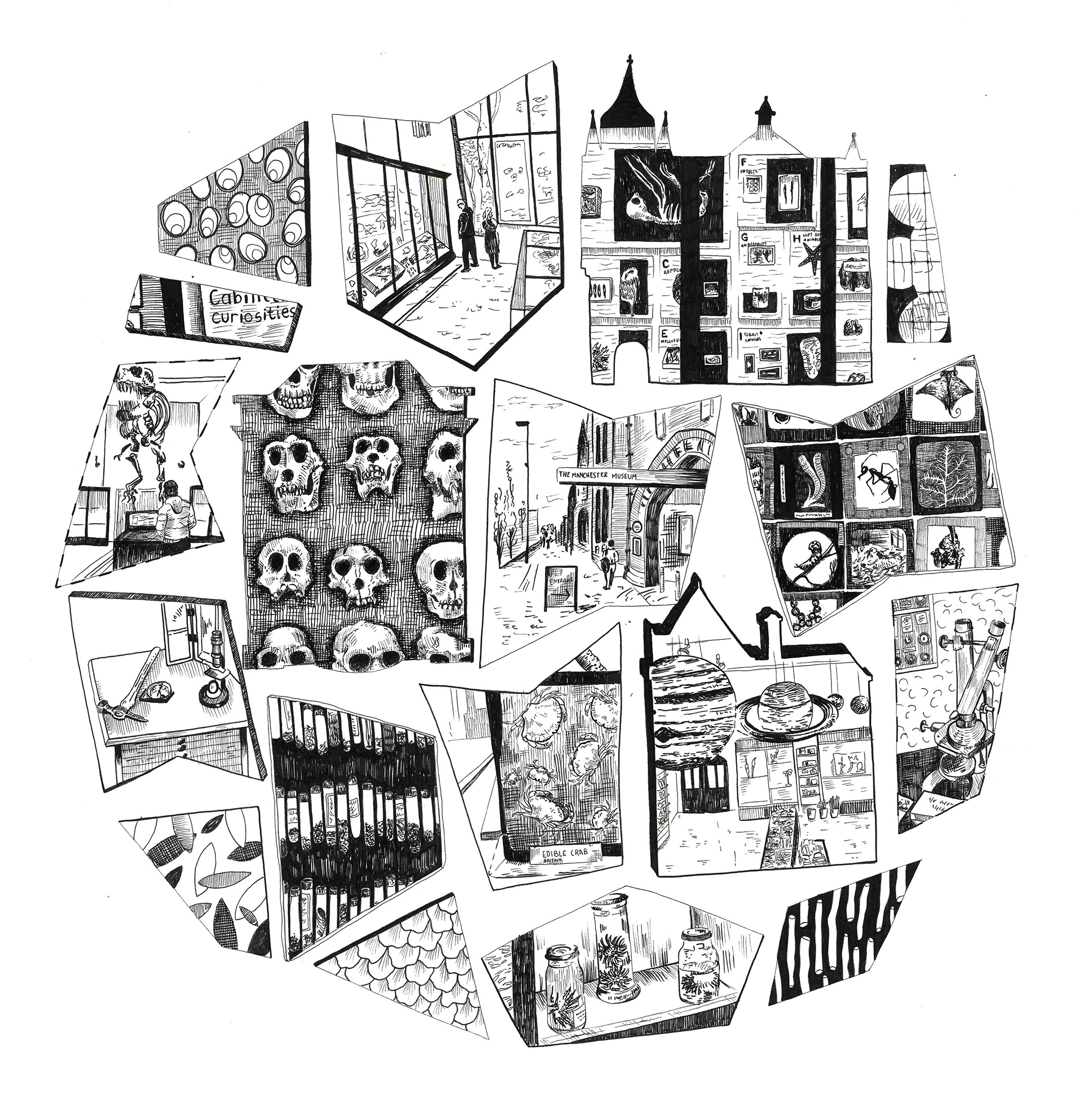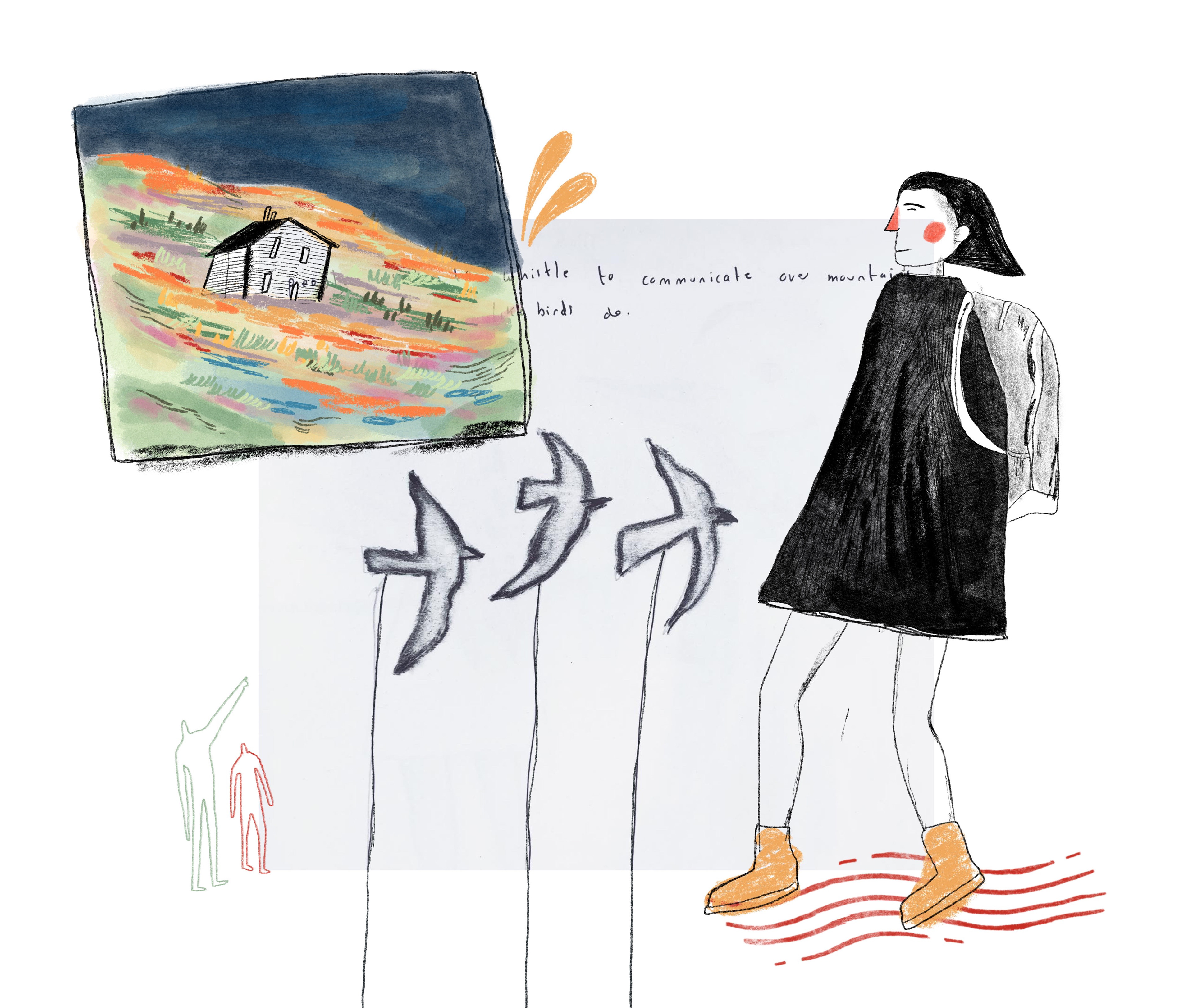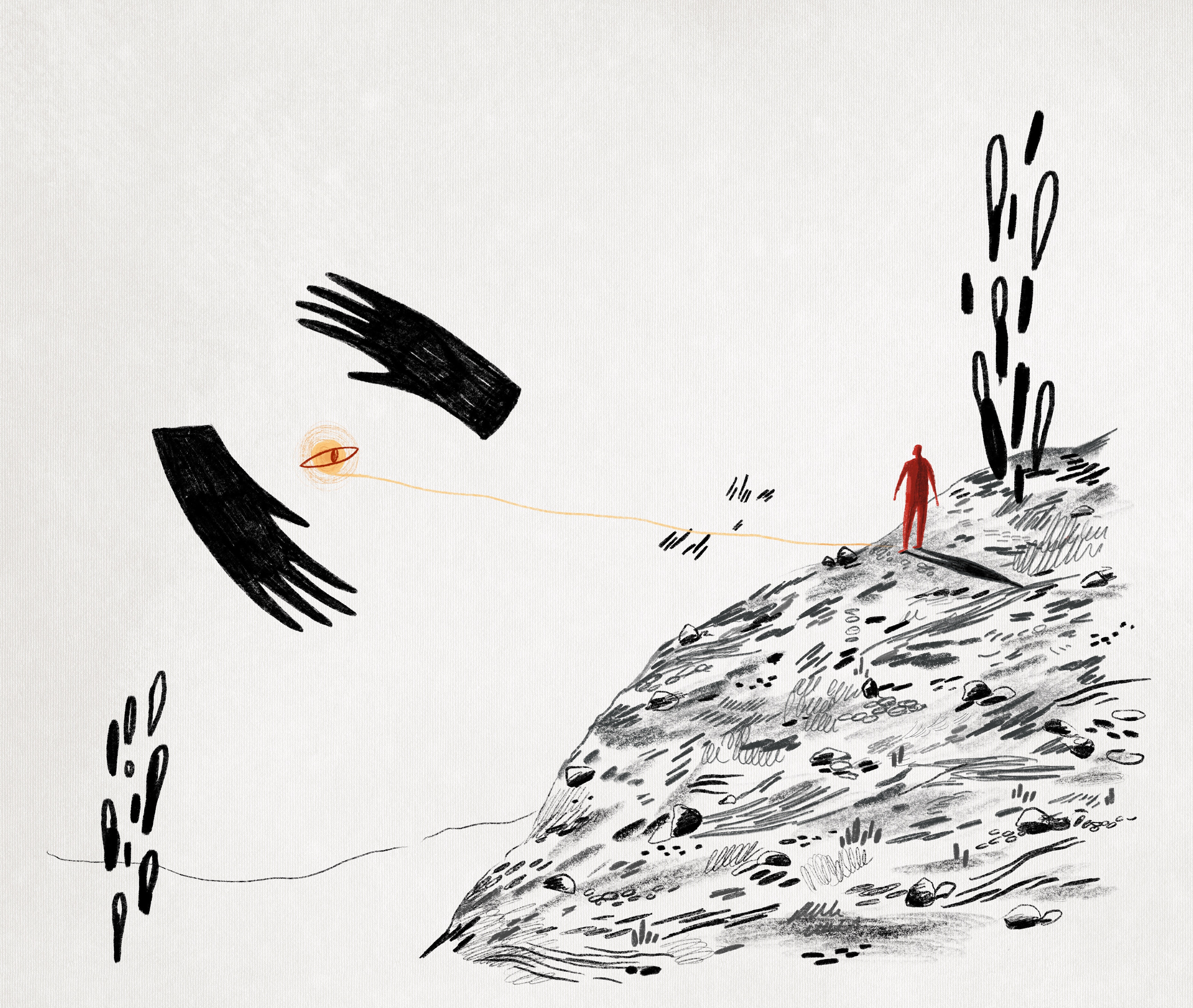 We were given an optional one week brief that included making a booklet that we can use to link our CP3 research to the theme of our Authorship brief. I decided to combine my research into empathy and how that can be used in art, with the idea of connecting with people and memories.
I took inspiration from the the start of the poem Only Windows by Helen Tookey that read "suppose the house were only windows, or outlines of windows, panels of air." From this I decided that I could use windows as a metaphor to look into peoples minds and see what they hold as positive experiences. Below are my notes while making the booklet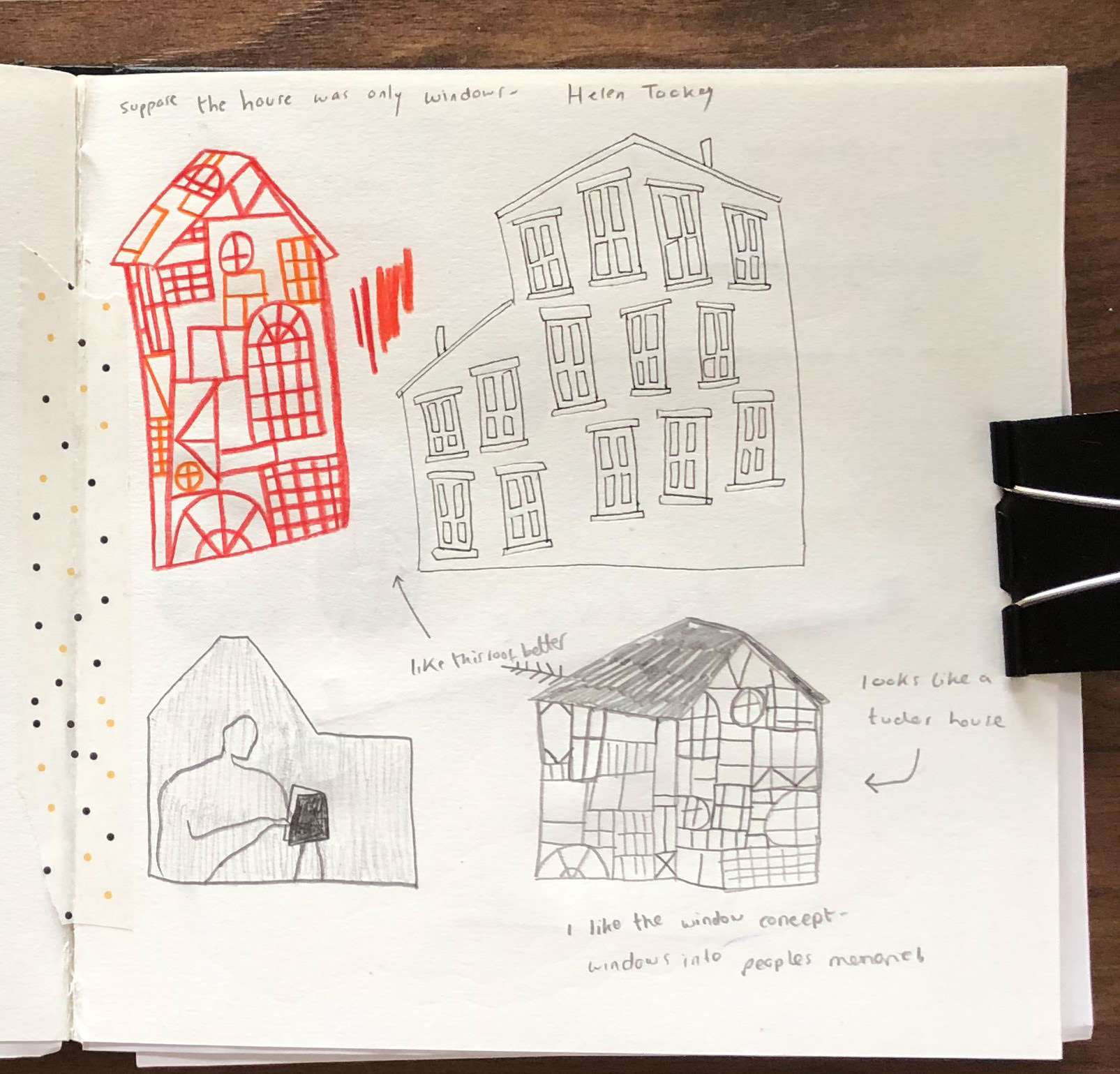 For the brief I utilised collage and paper cut out which I have not done for a while. This meant I could be more free with how I work and change up my style.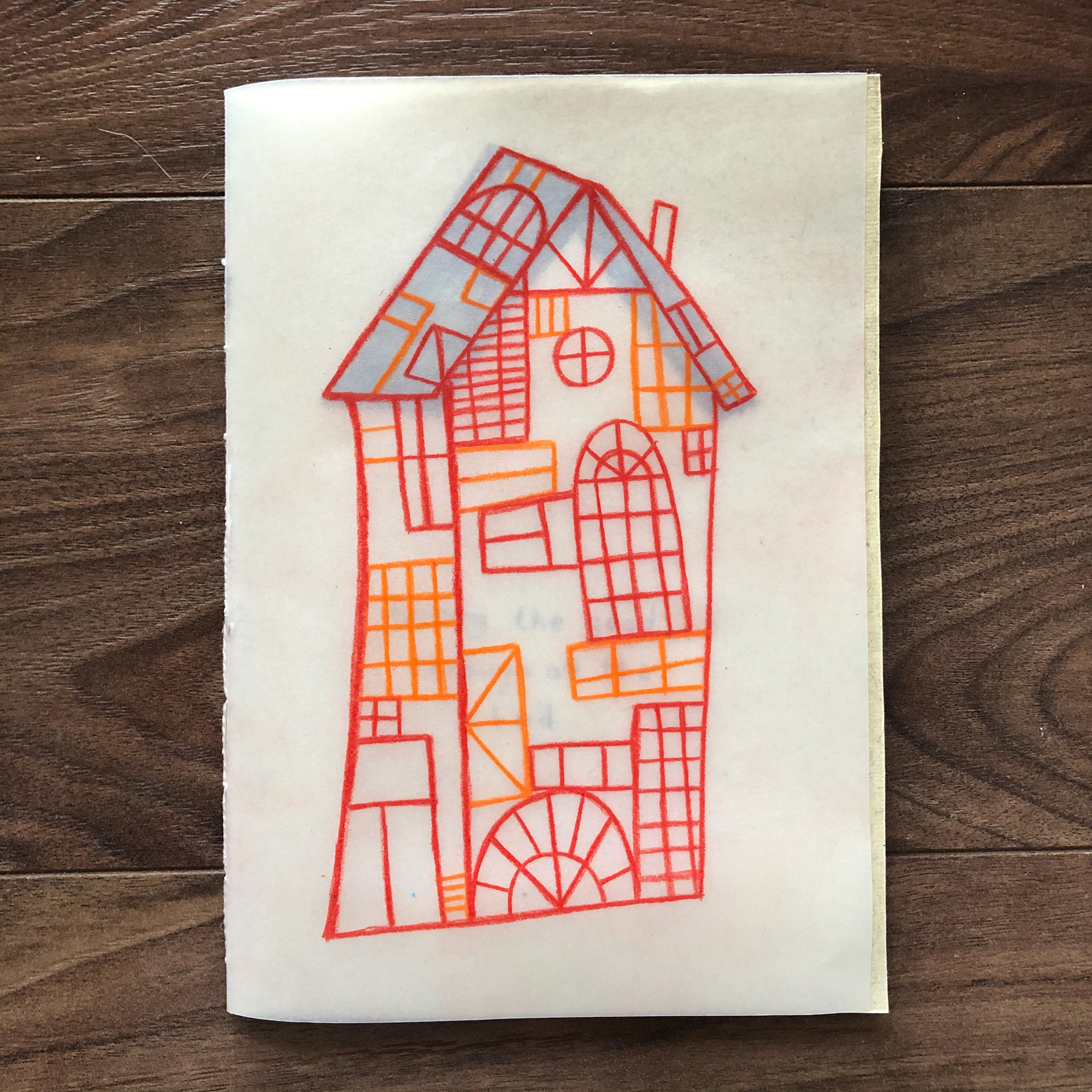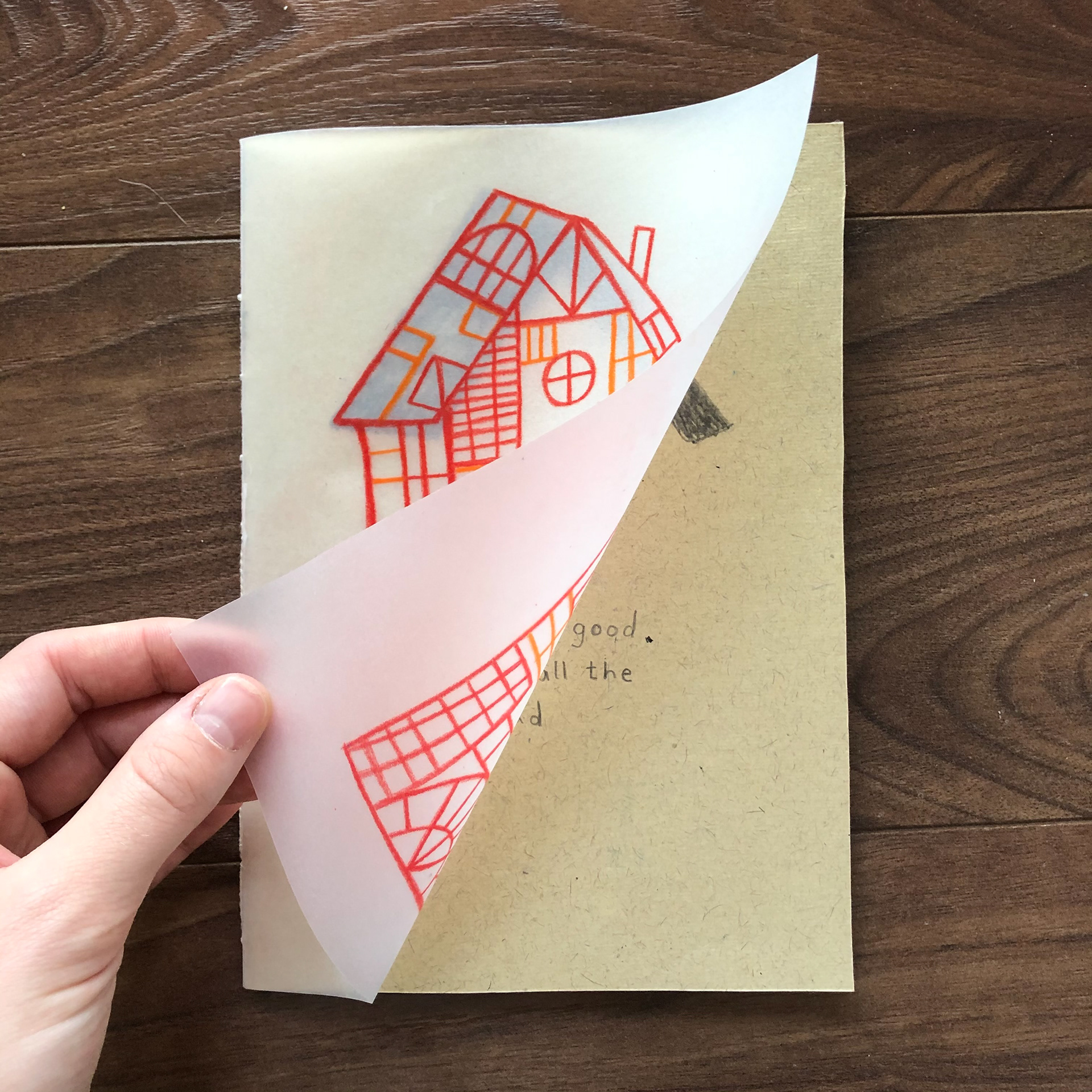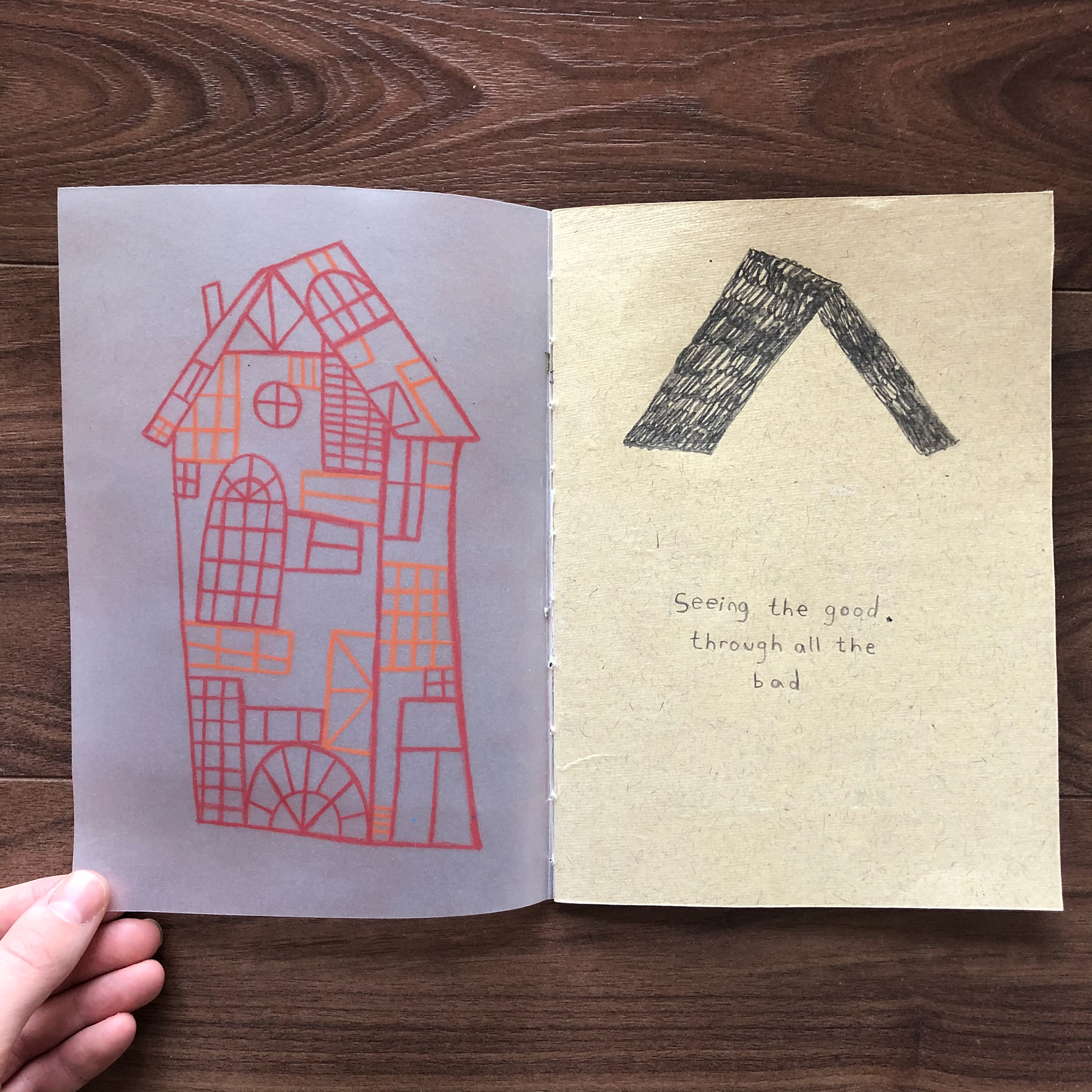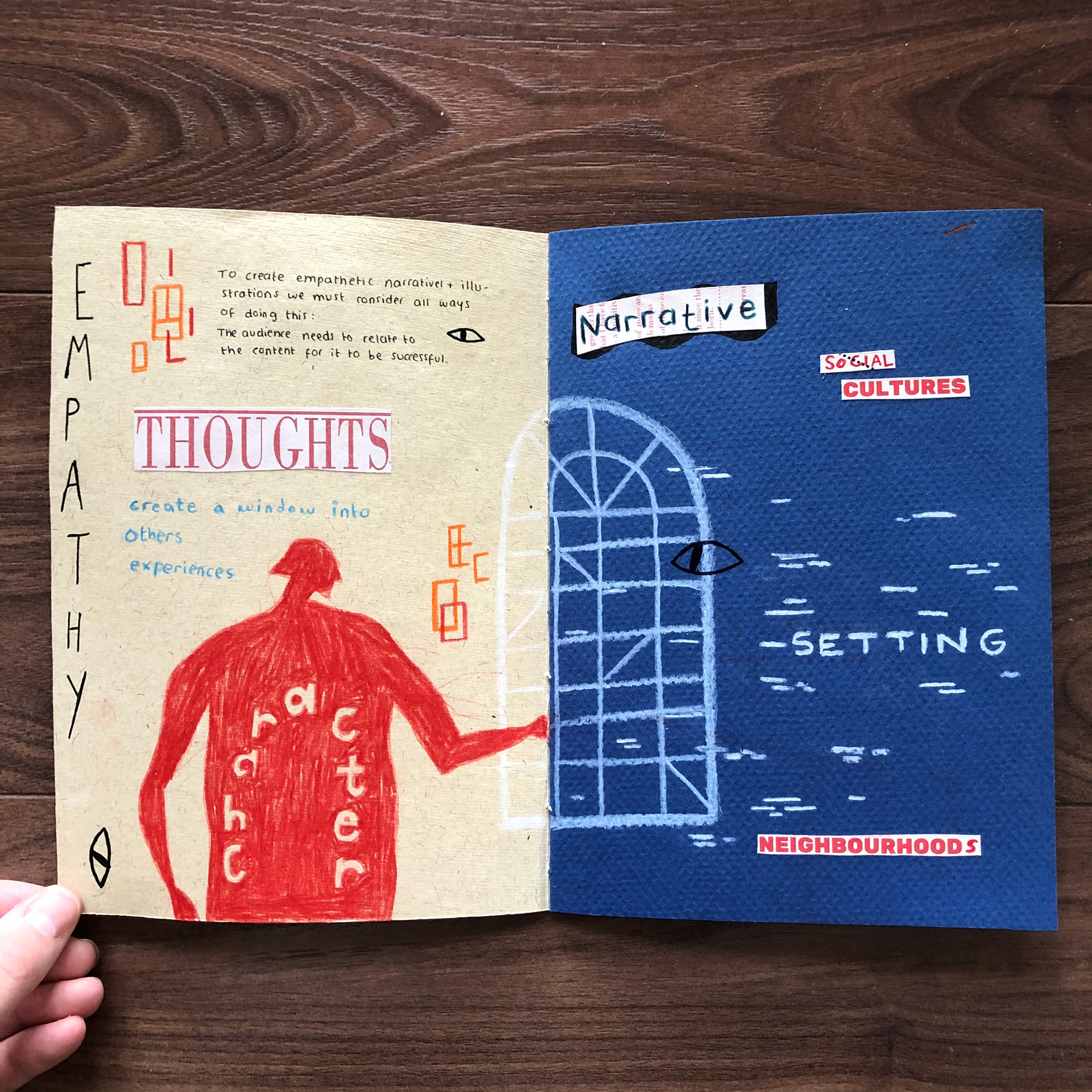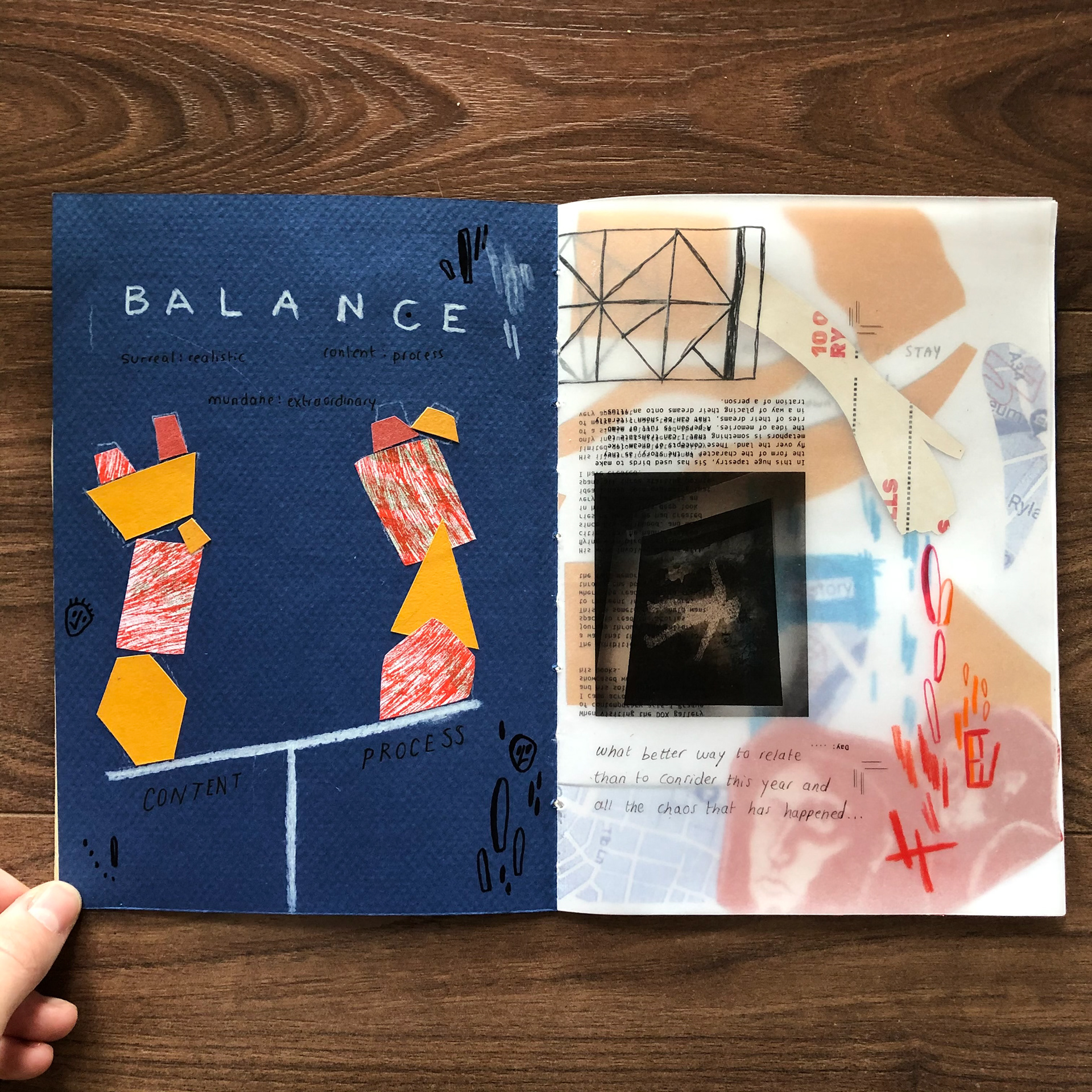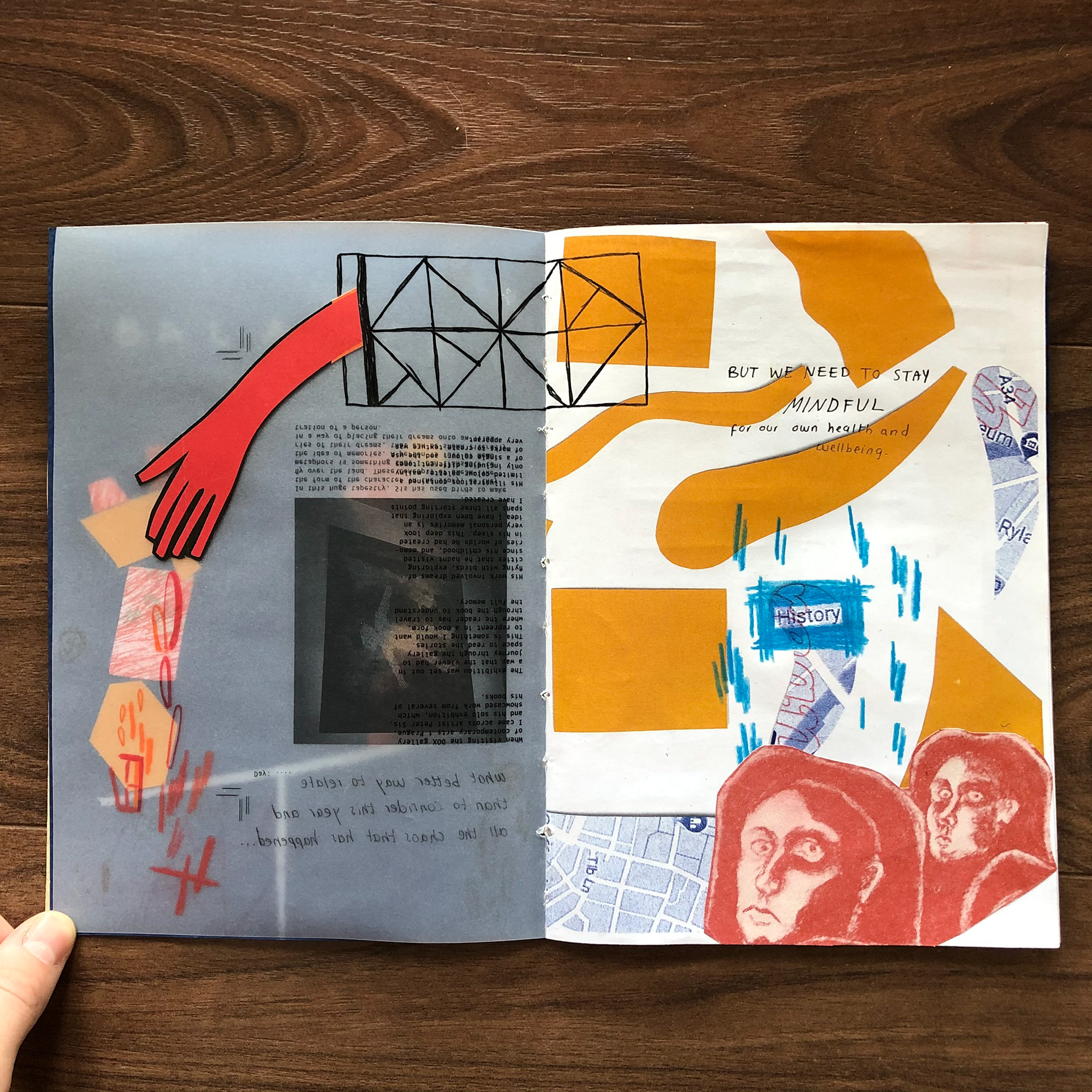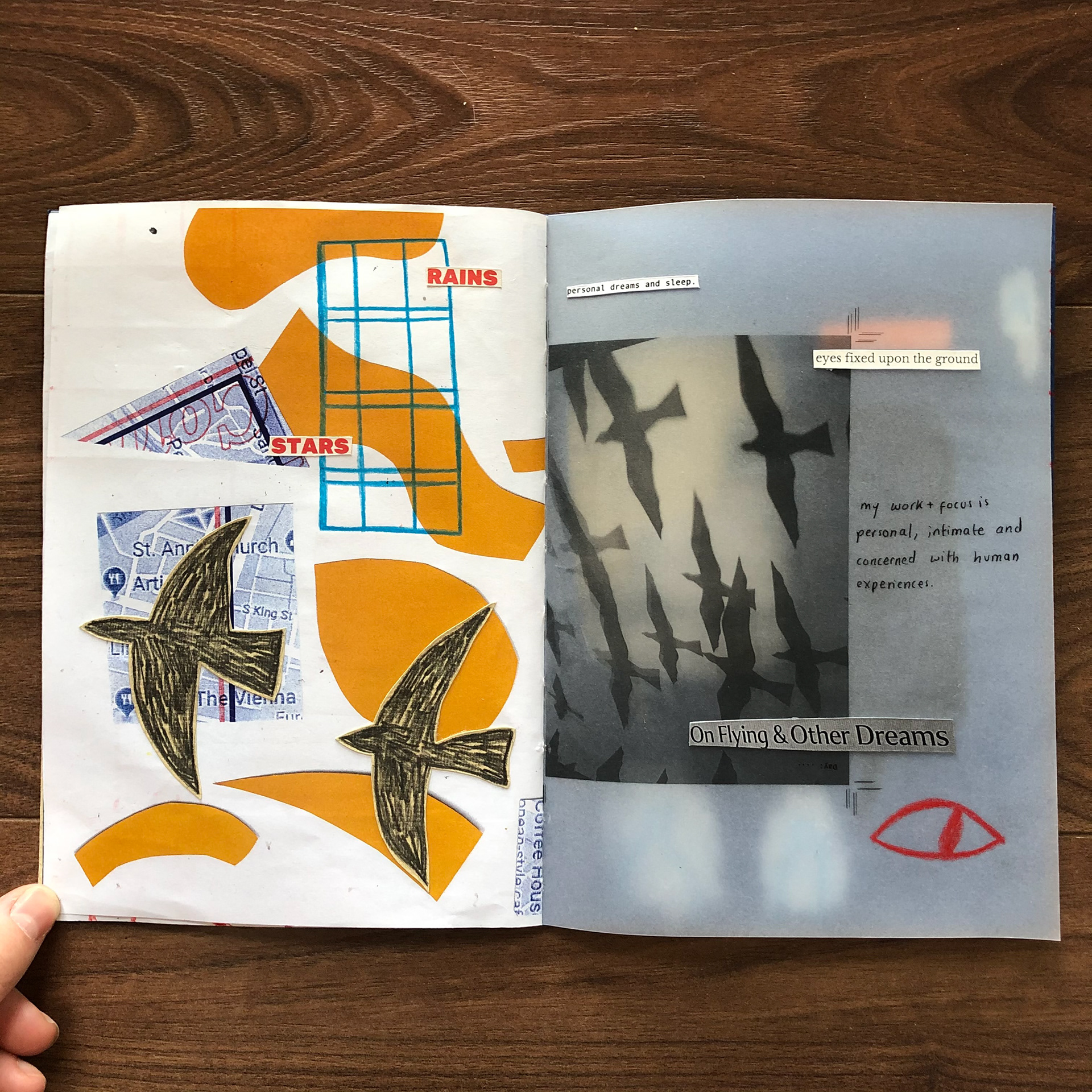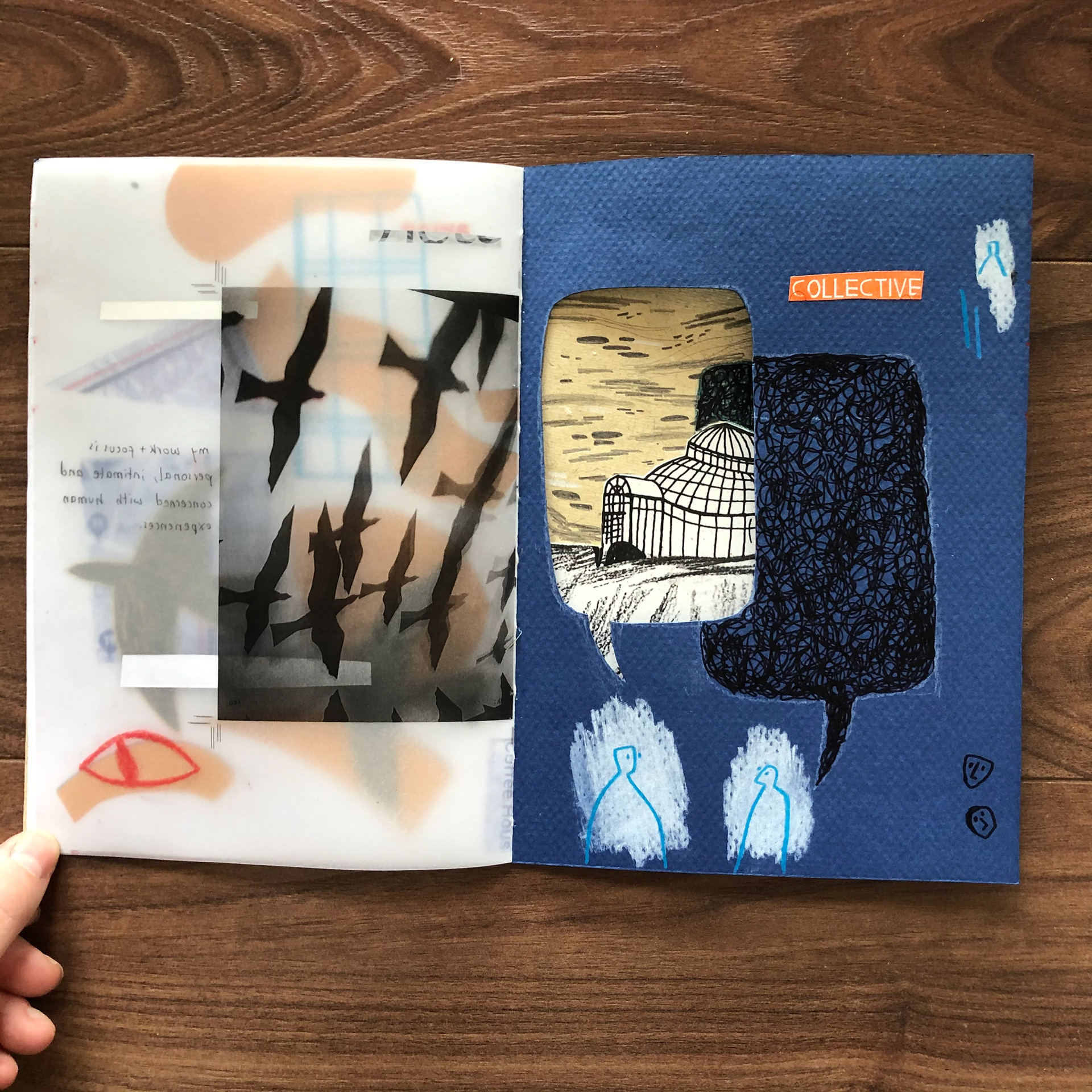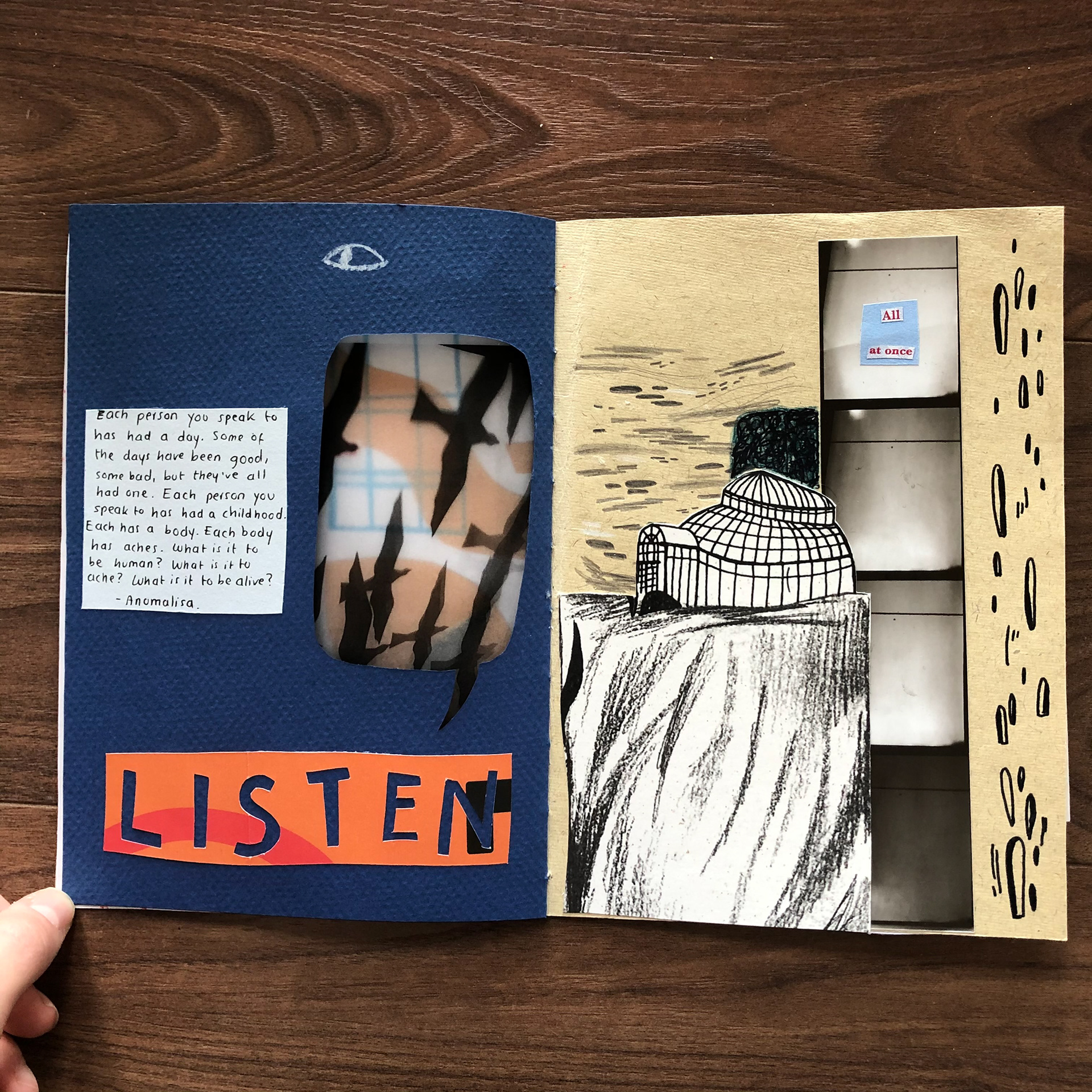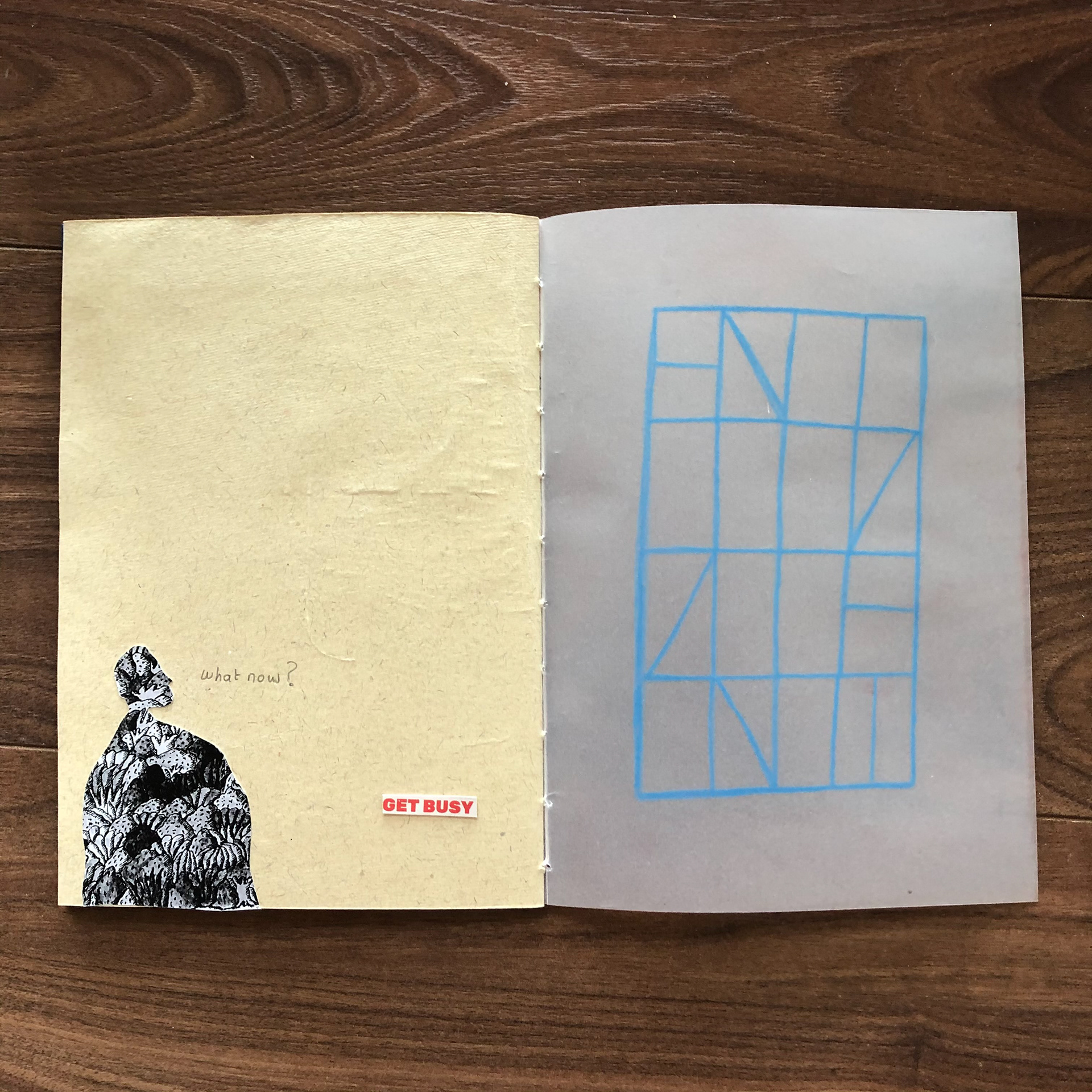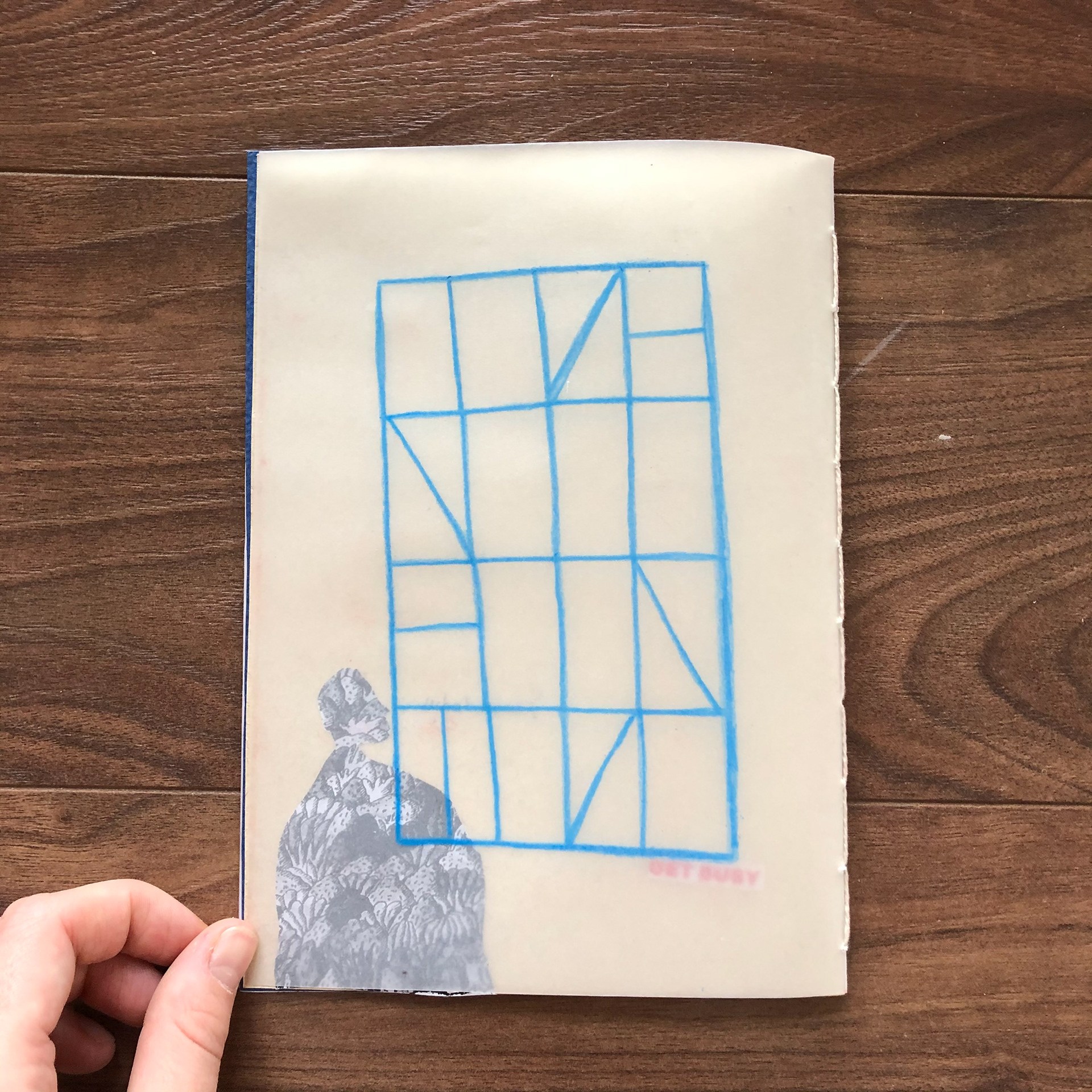 The presentation was accompanied with a script that added to each slide which I read while going through the slides. I was very happy with the end result because instead of just producing a stylish presentation, I incorporated a lot of sketchbook work and made it very creative to tie in with all my practical work. Therefore, I spent time adding practical work to the project by doing this presentation; the running theme of the path made the slides very coherant and it was easier to understand the flow between different slide information.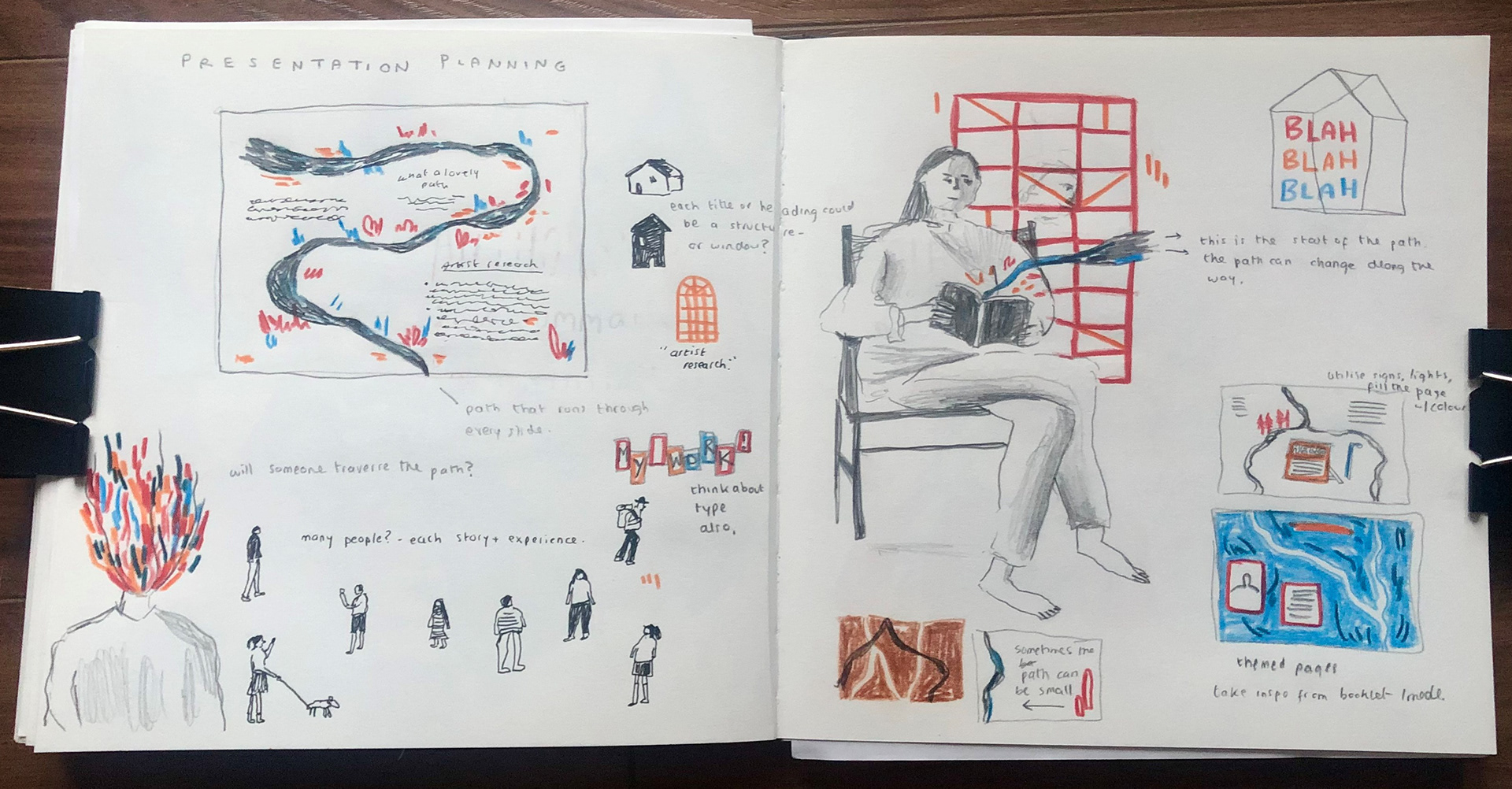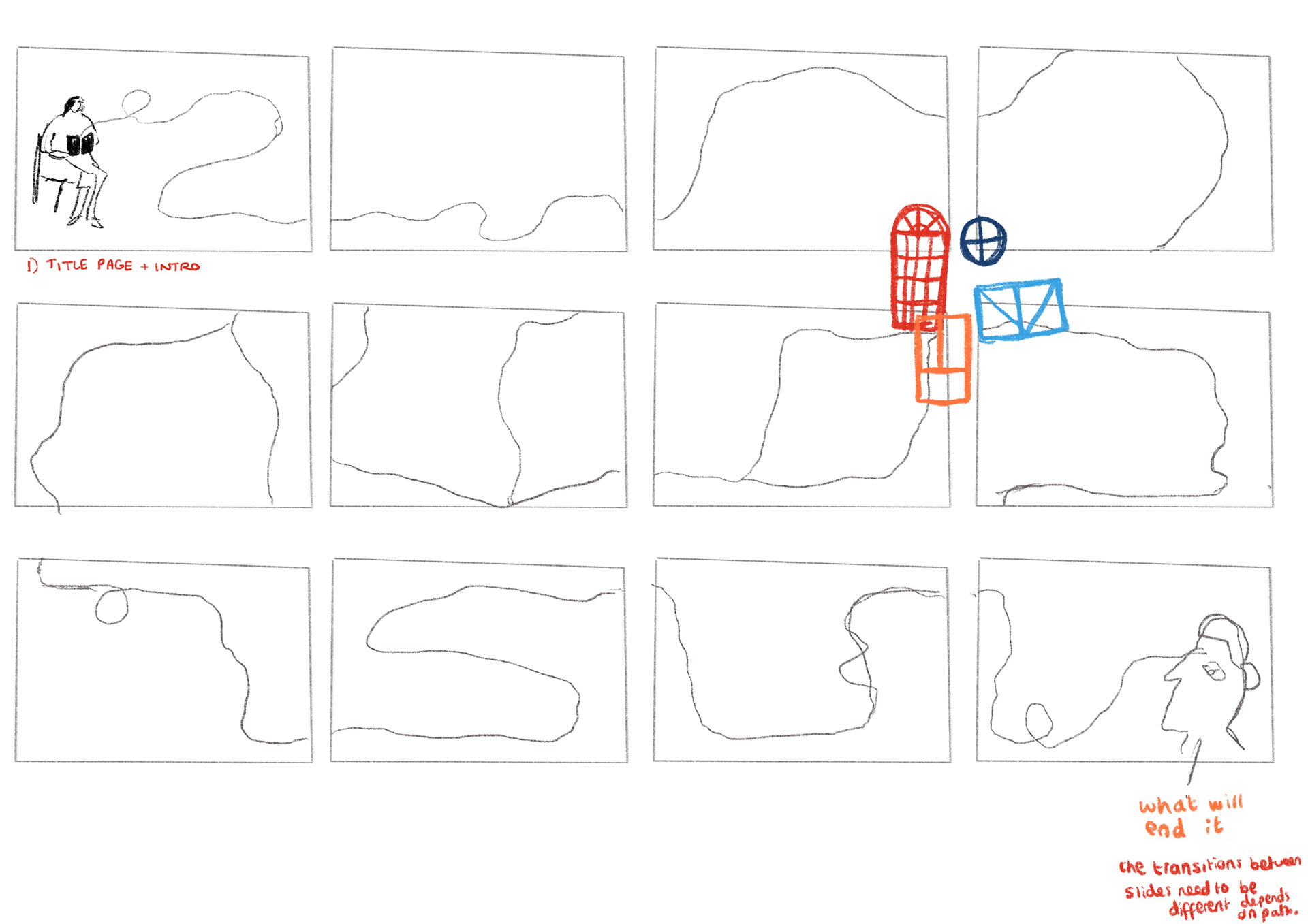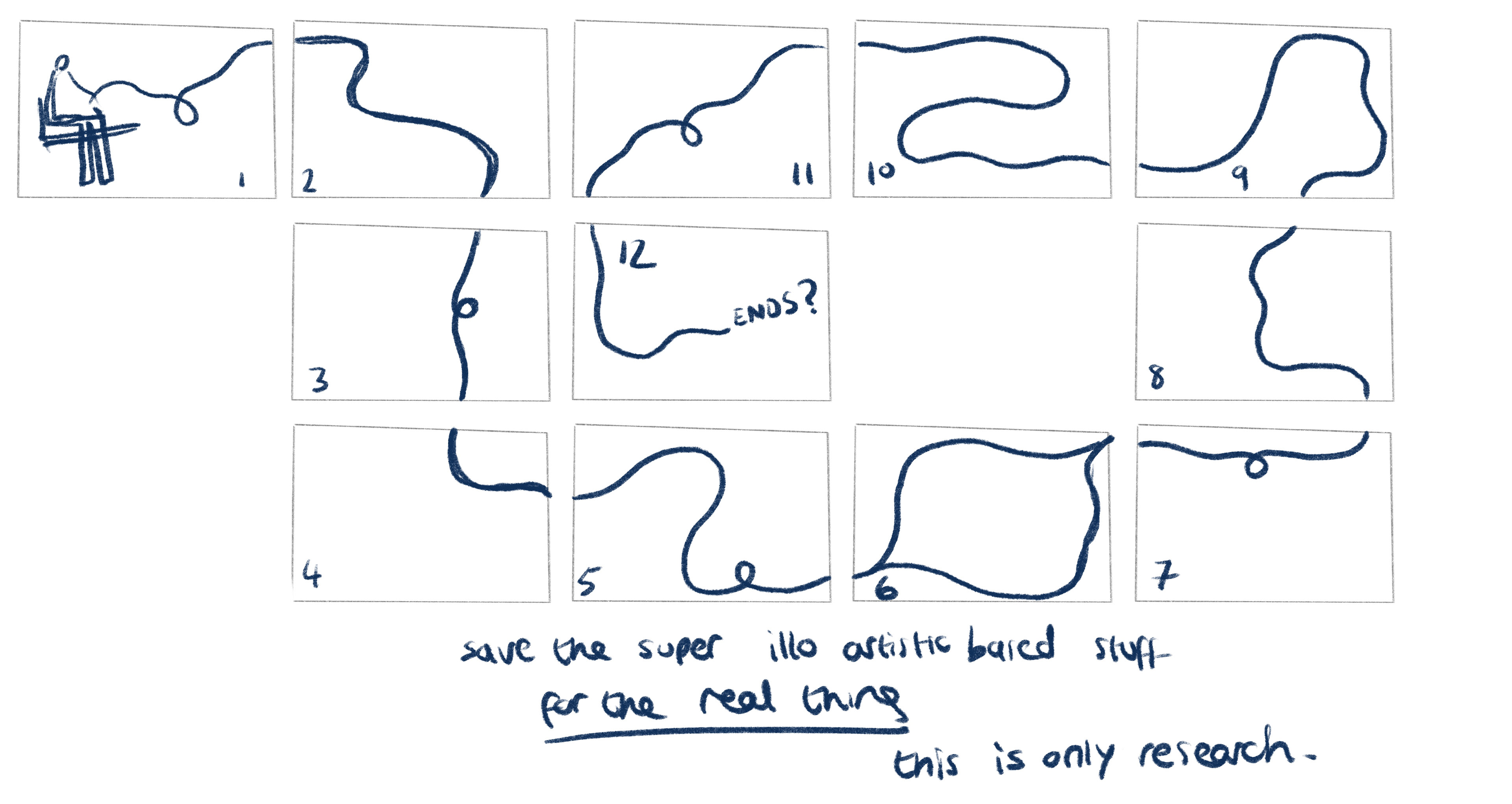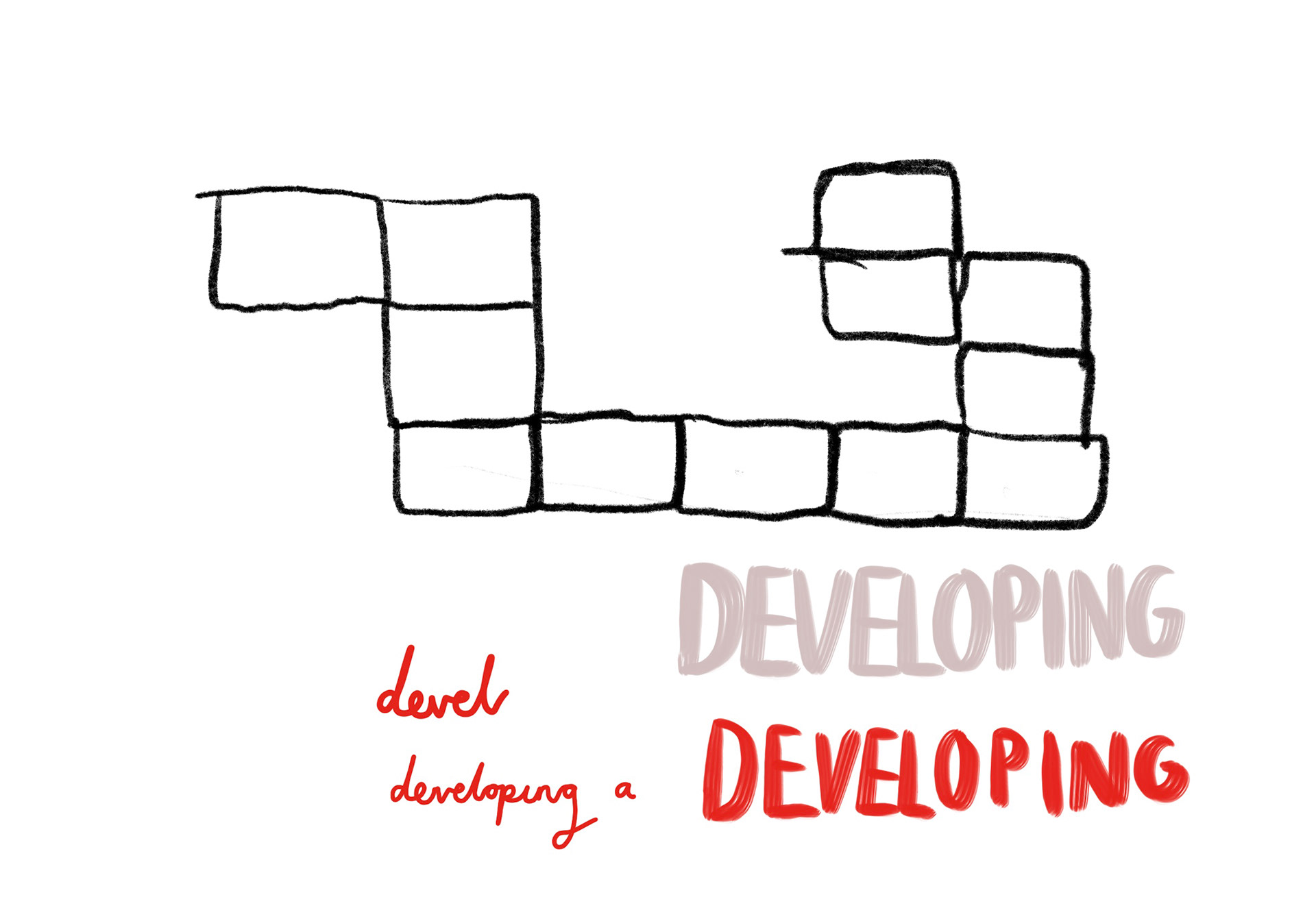 Developing the path for the presentation and planning if I could print the presentation to make a small zine.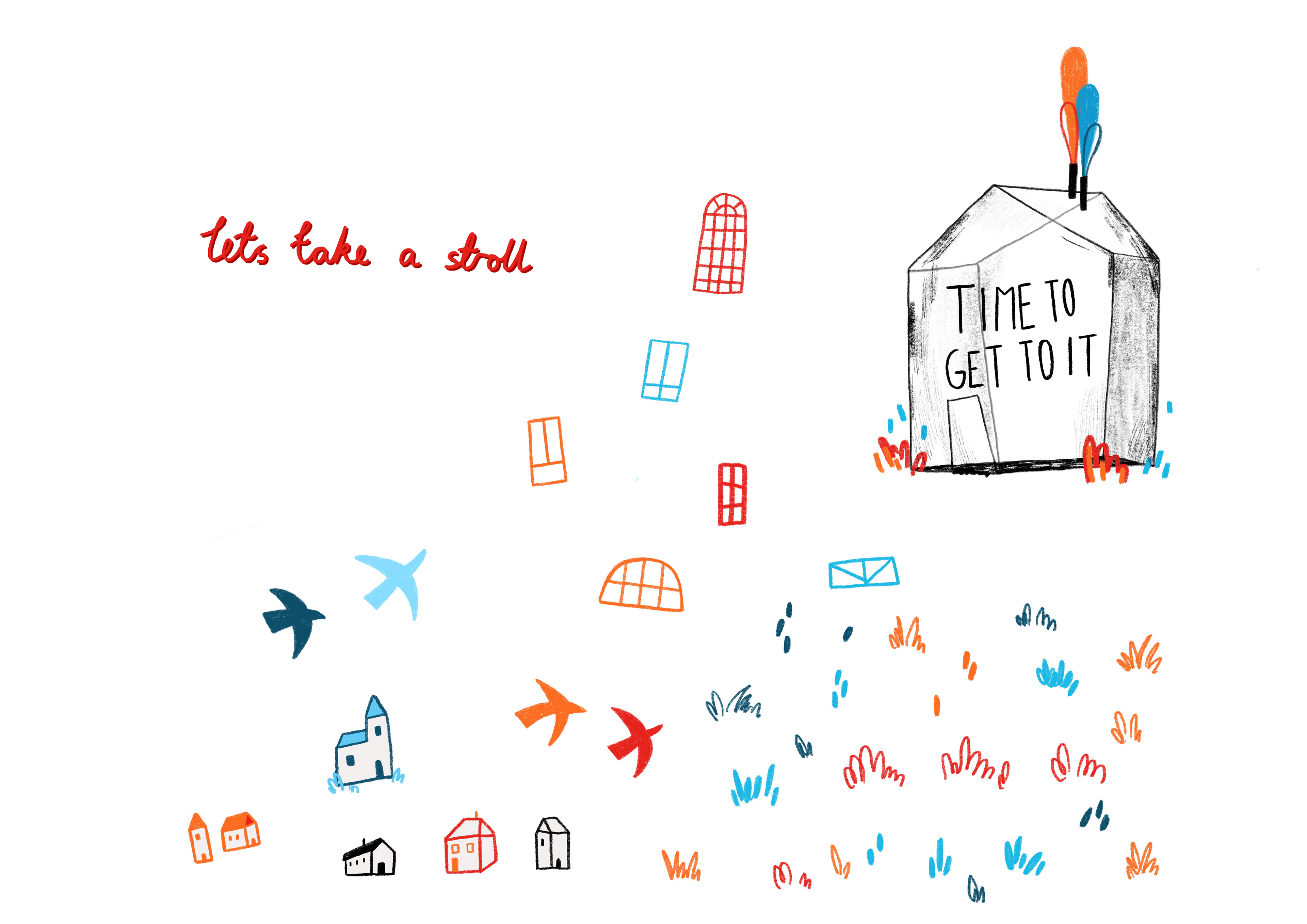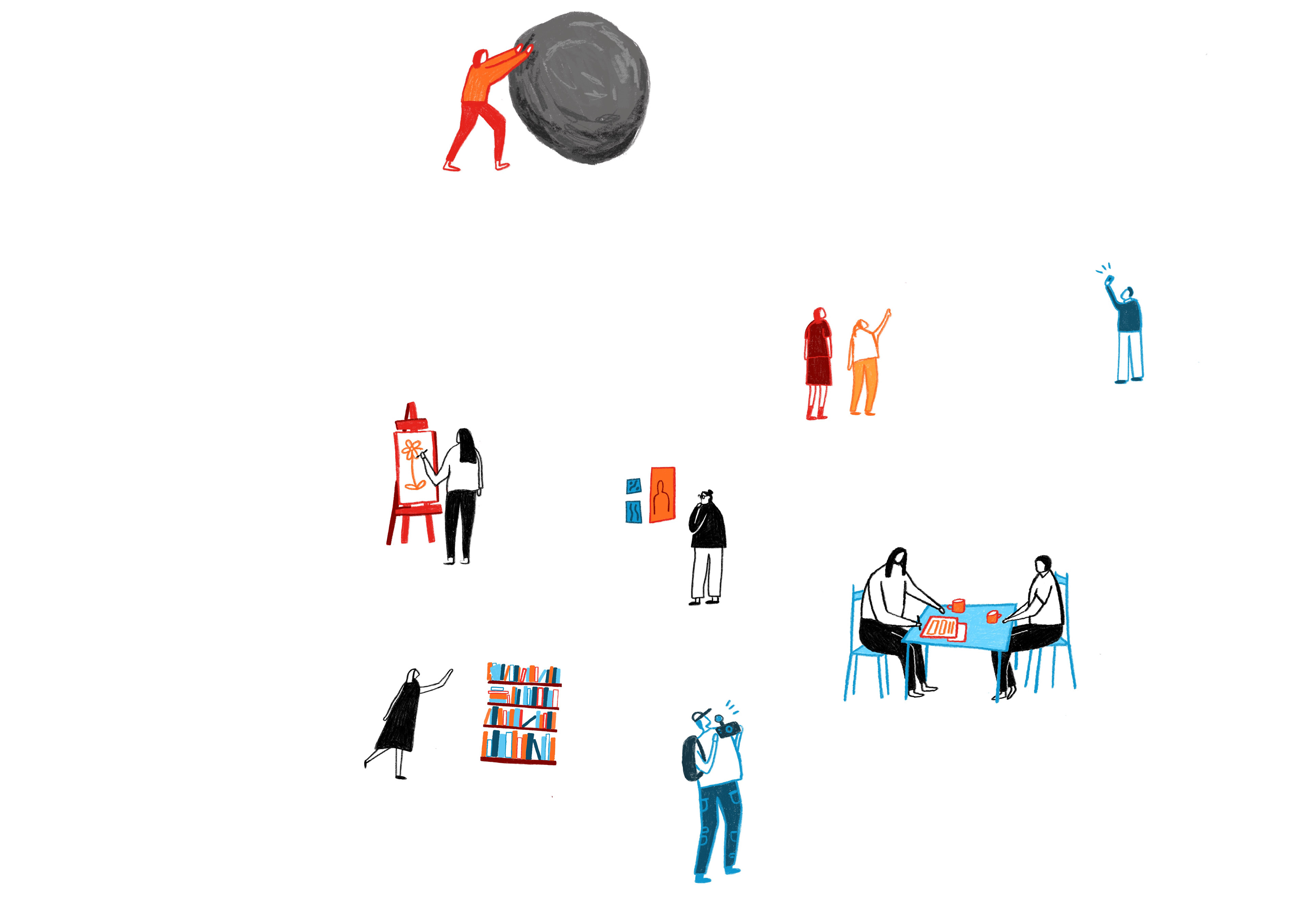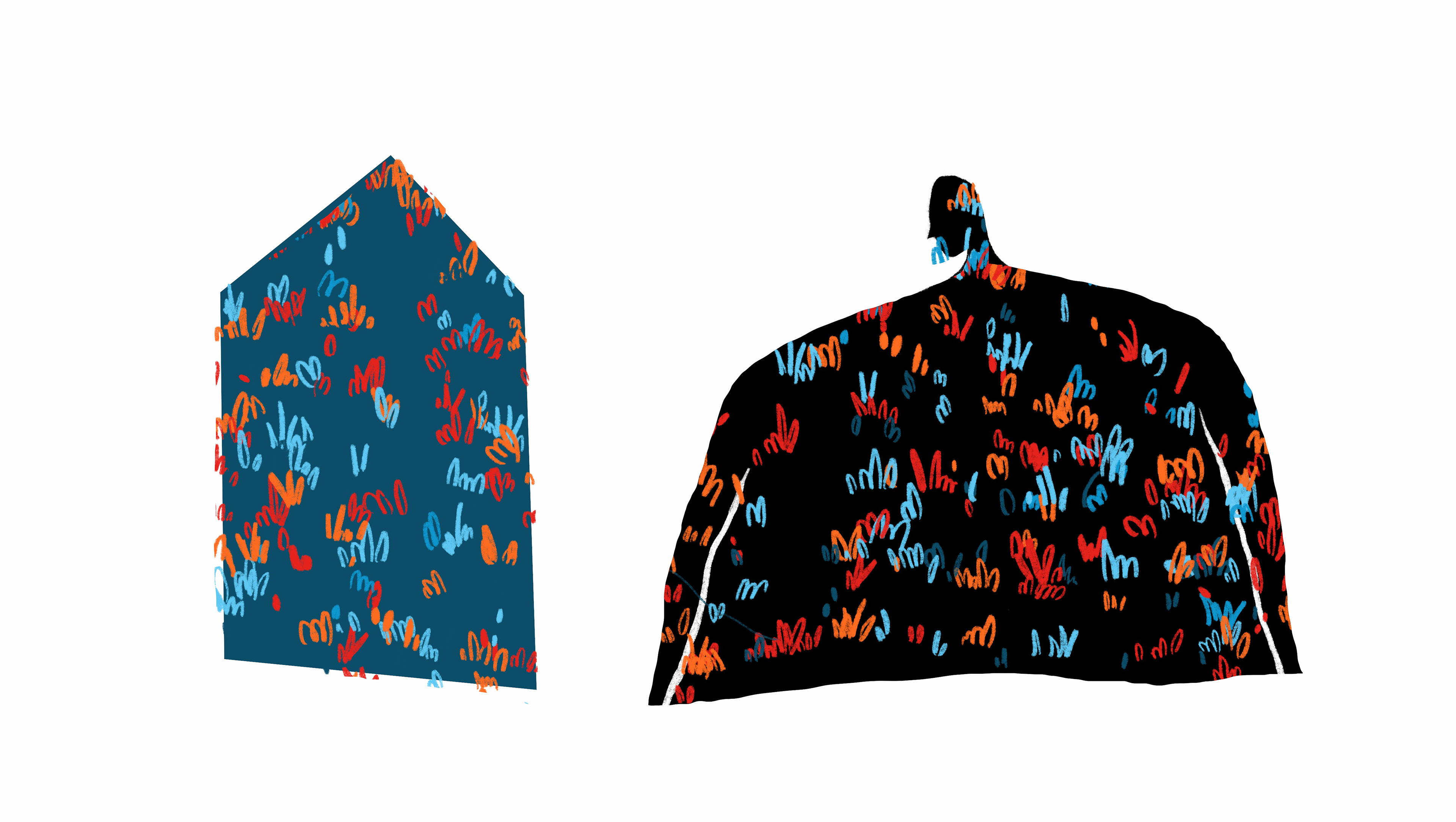 The images below are drawings in previous projects that I wanted to use as inspiration for this project.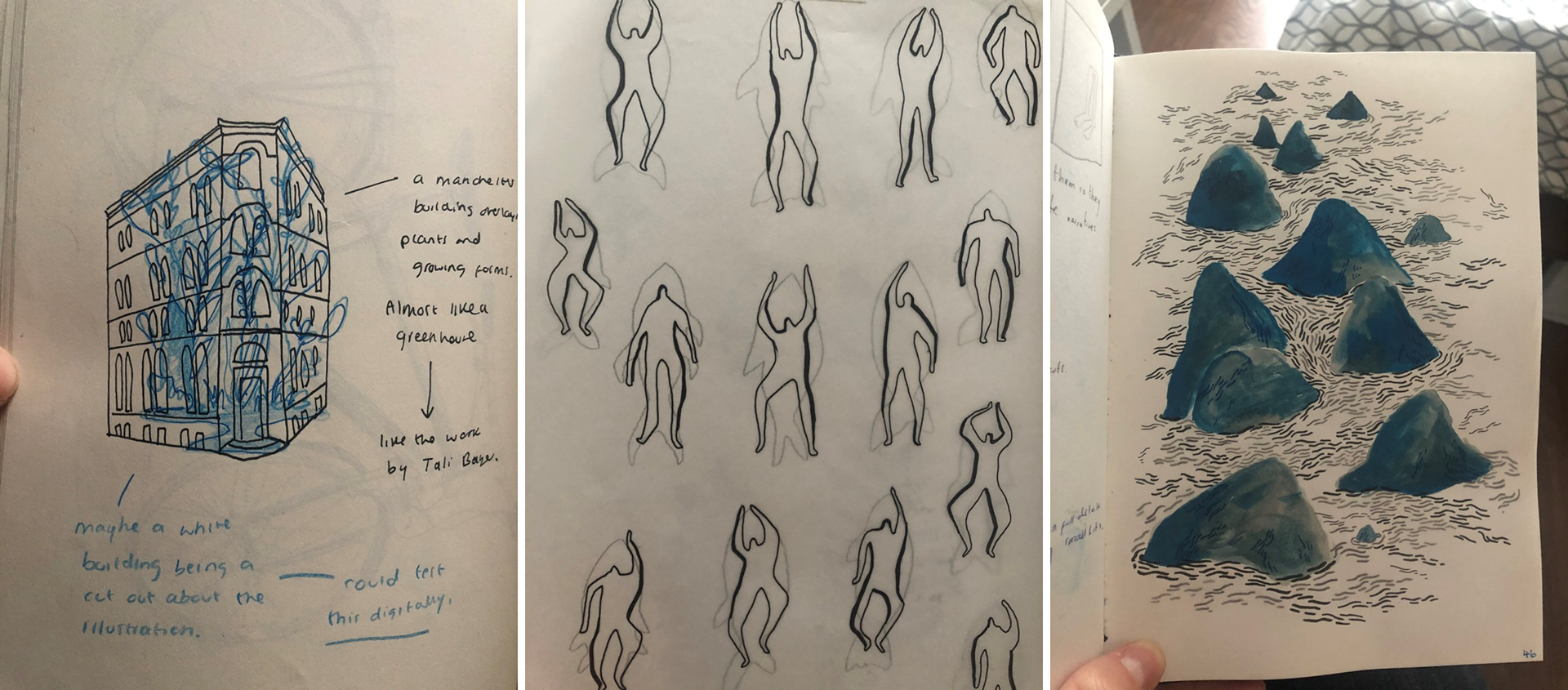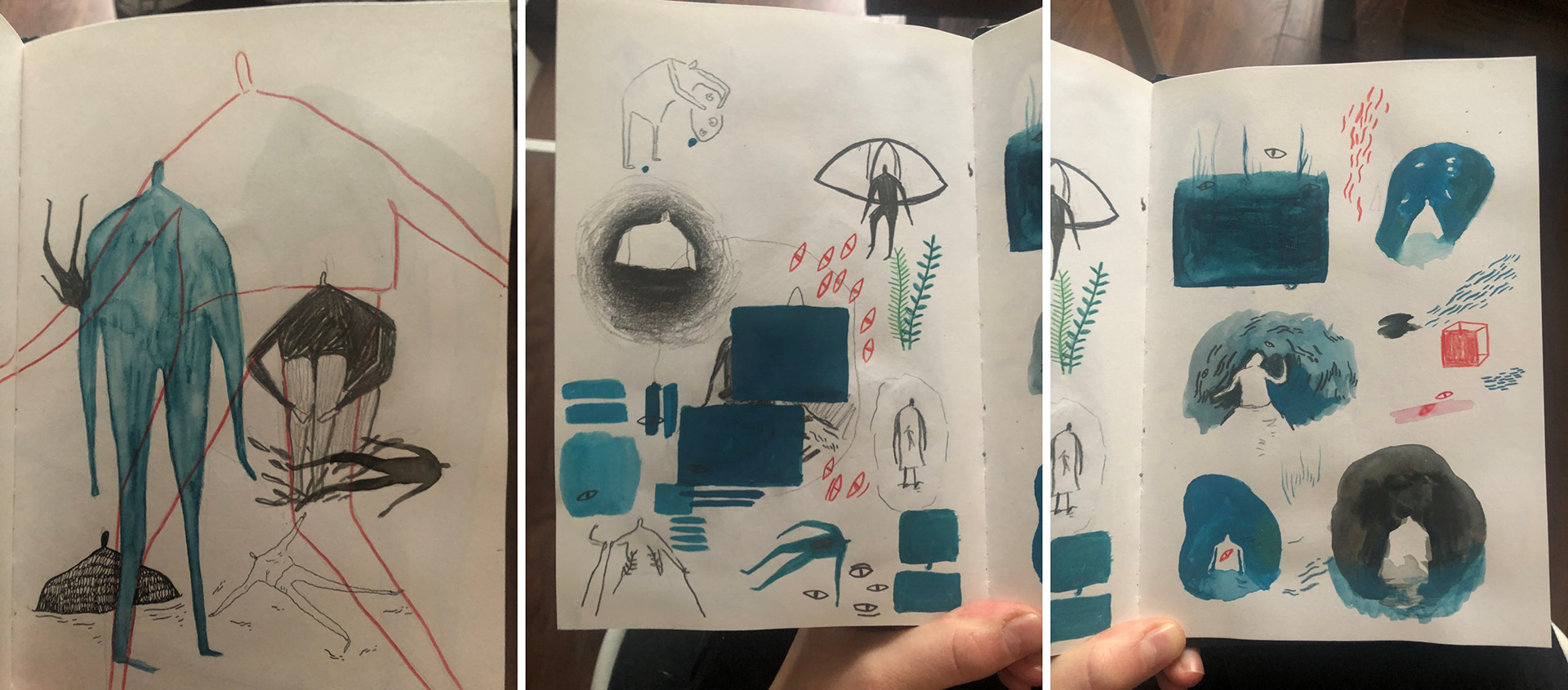 As stated in my proposal, I made an online questionnaire where people shared their experiences and stories which is the basis of my Authorship project. Please
click here
to view the research form.
I started responding to the
research
by sketching a lot of small ideas that came to my head when I read the story, from here I can decide what different aspects of the response I want to illustrate and I will visualise that.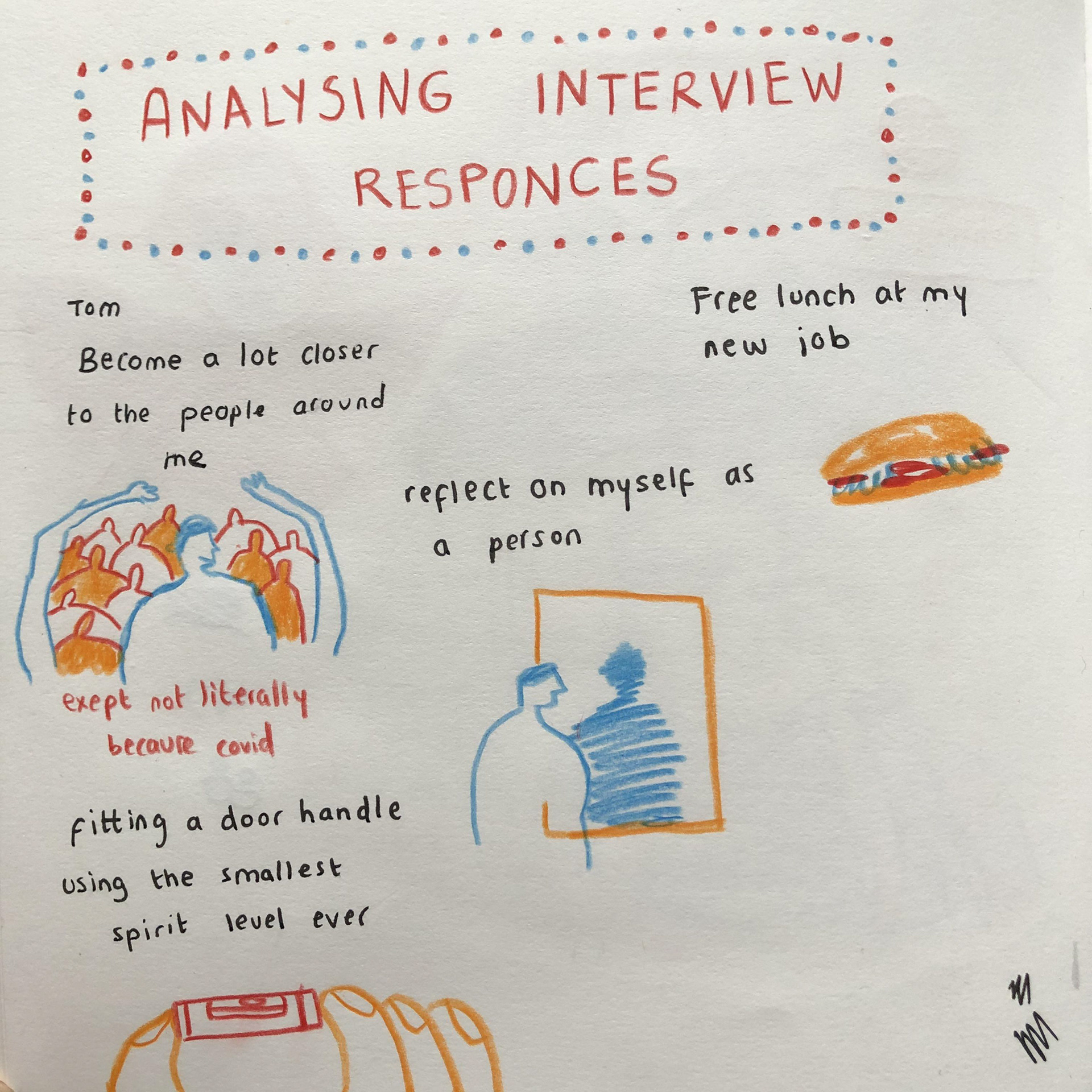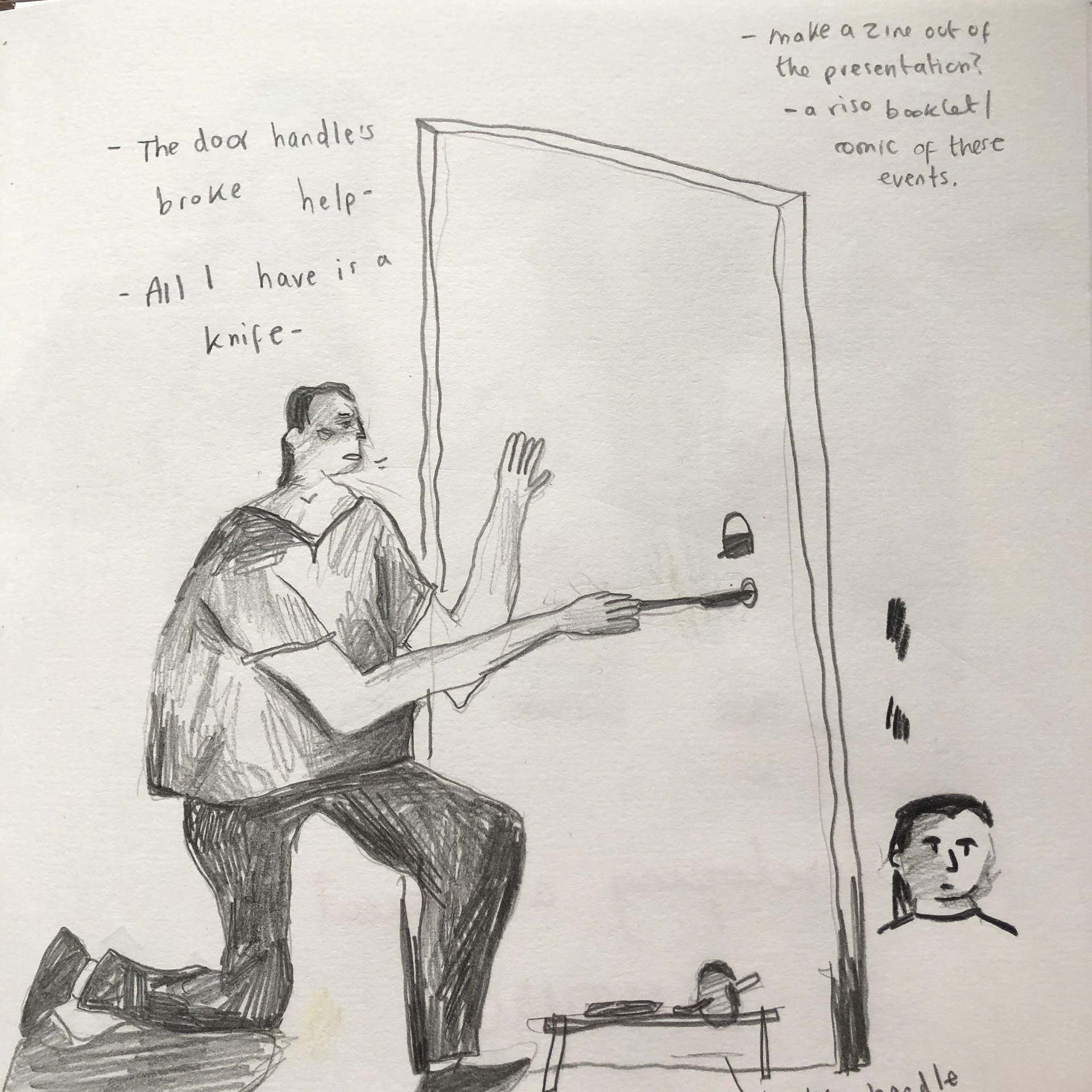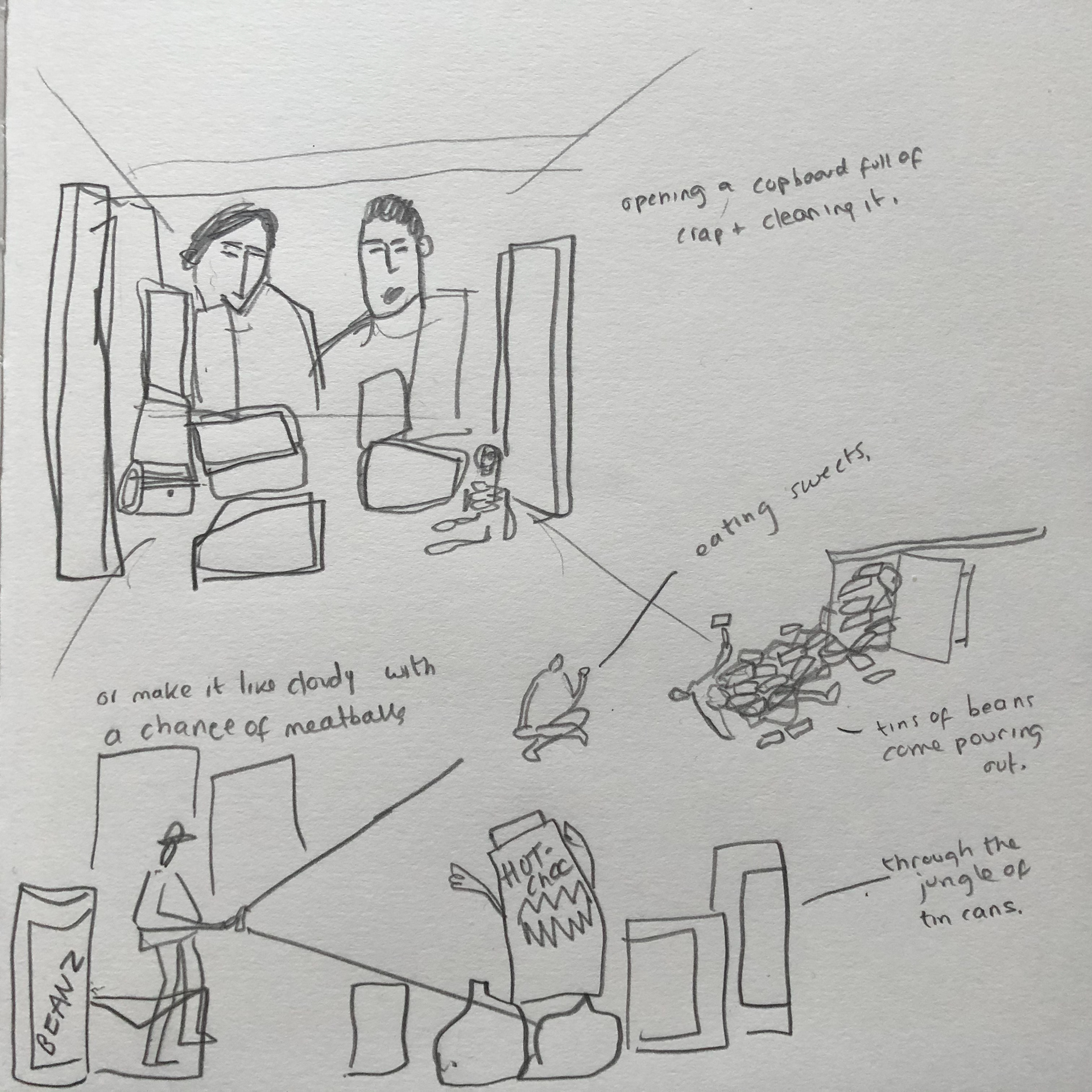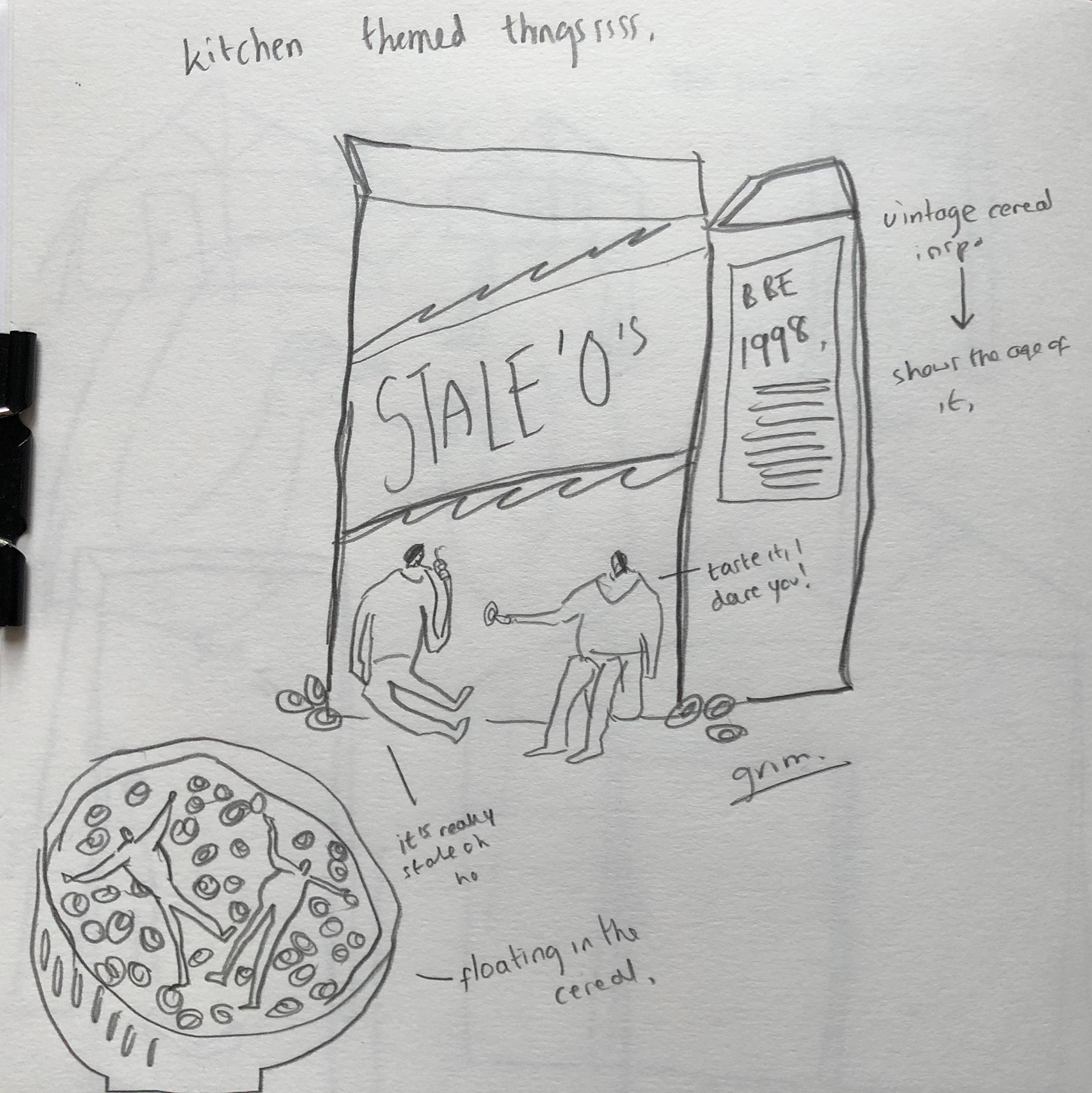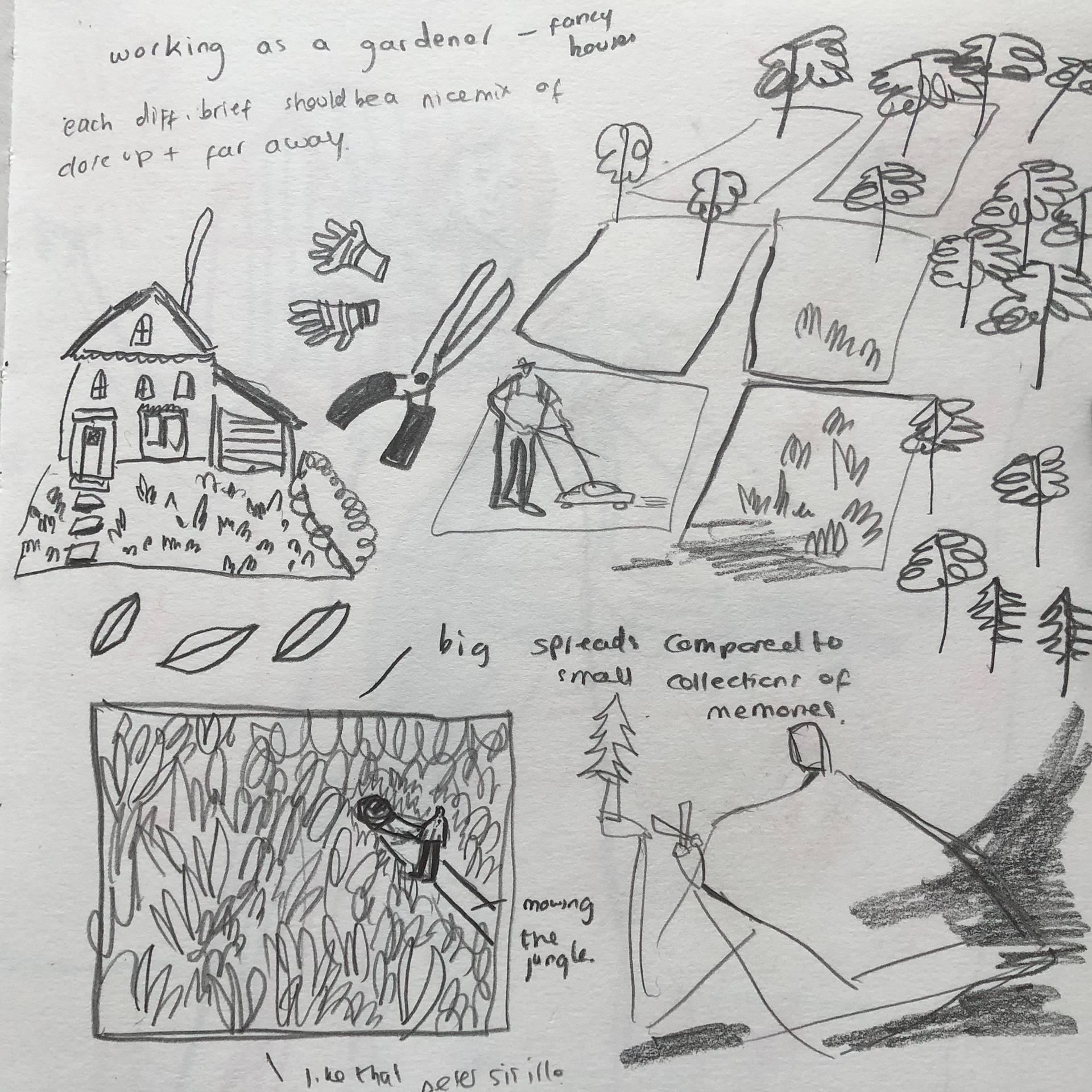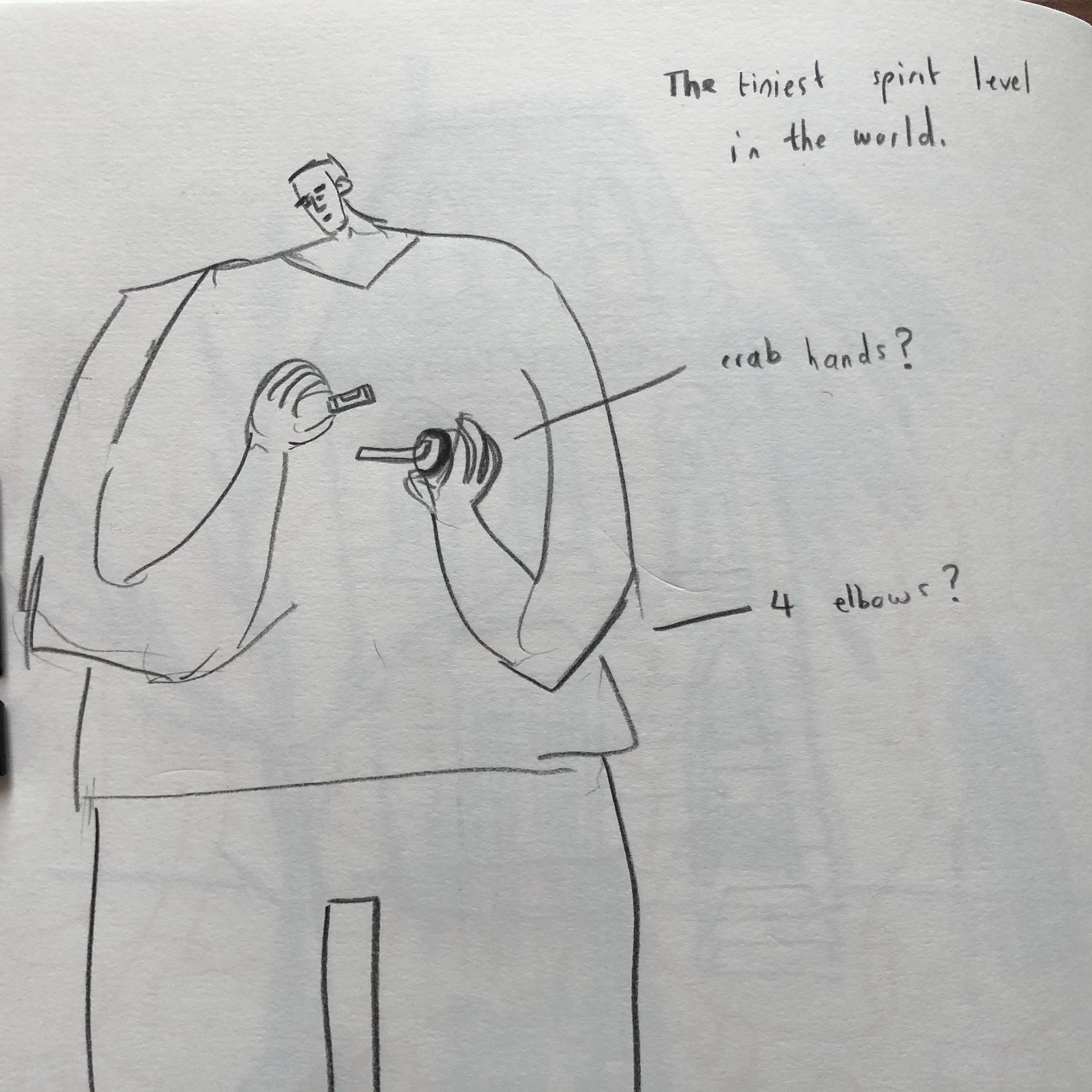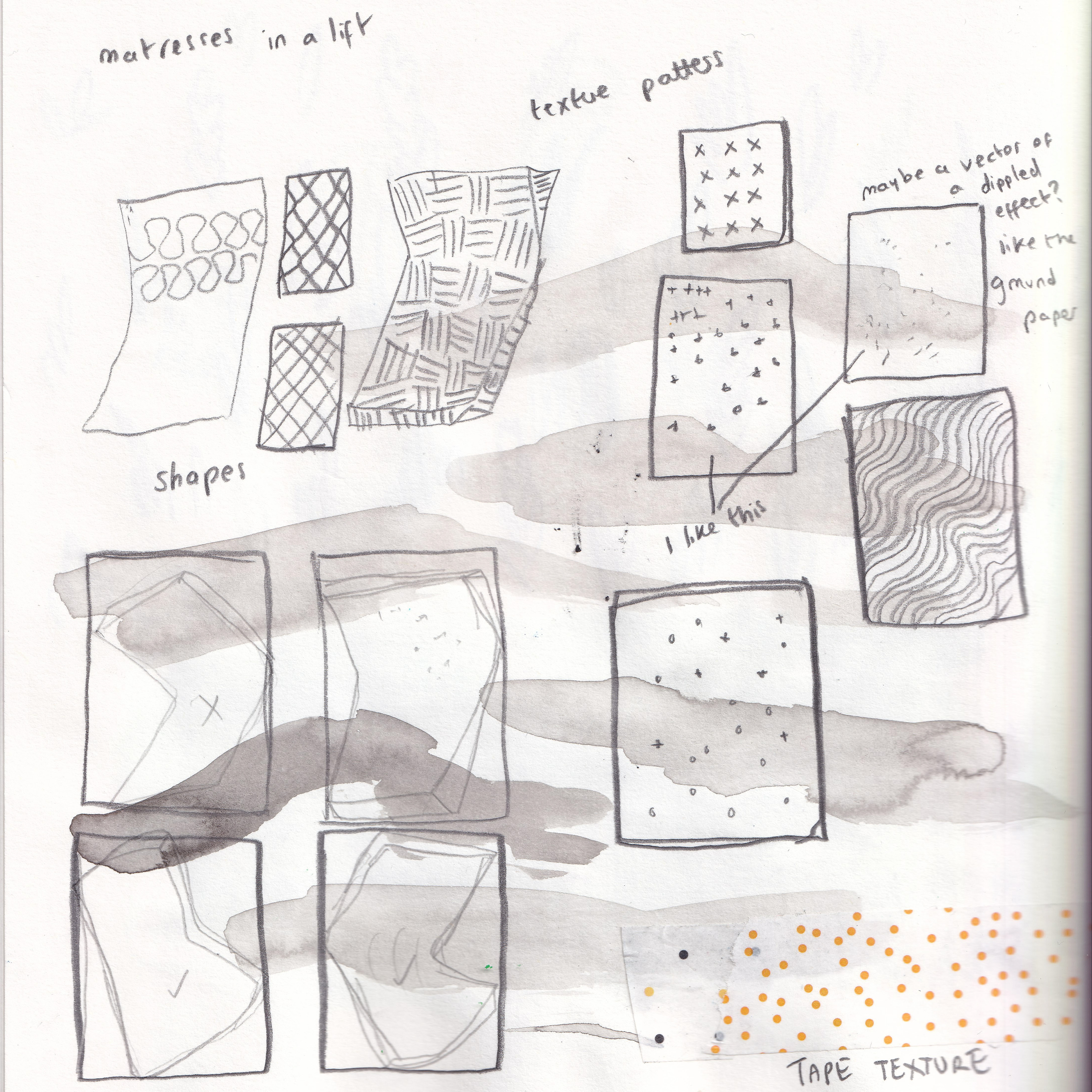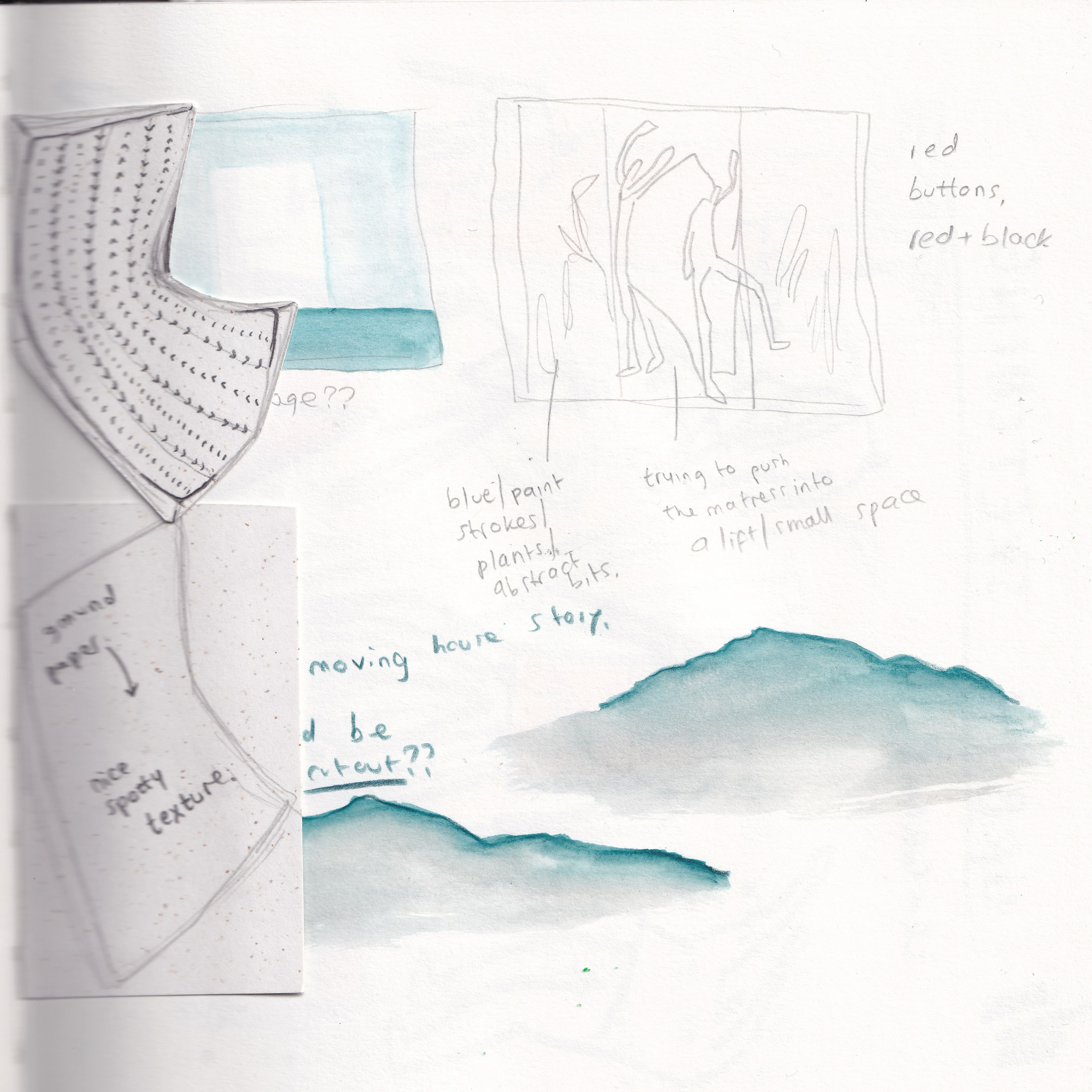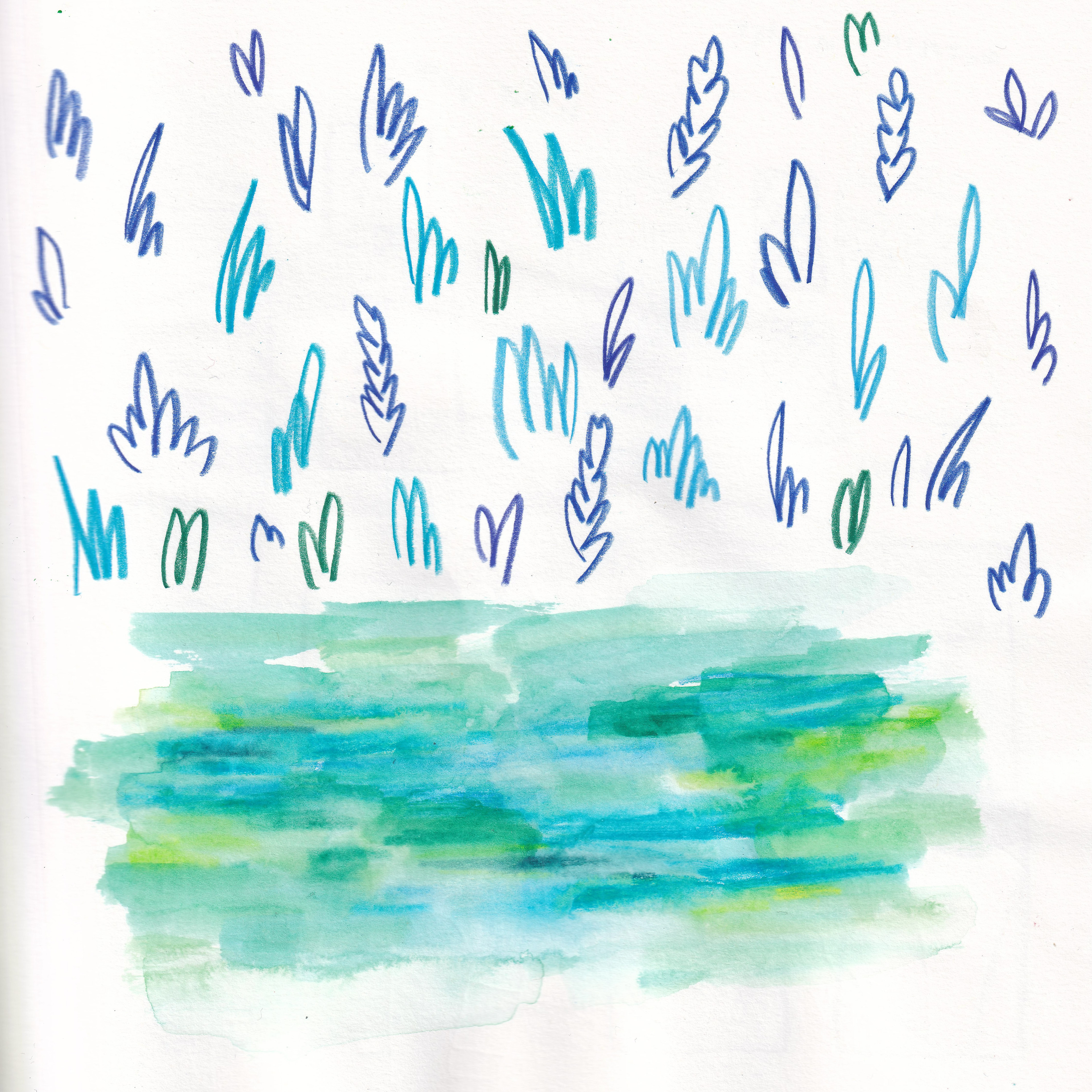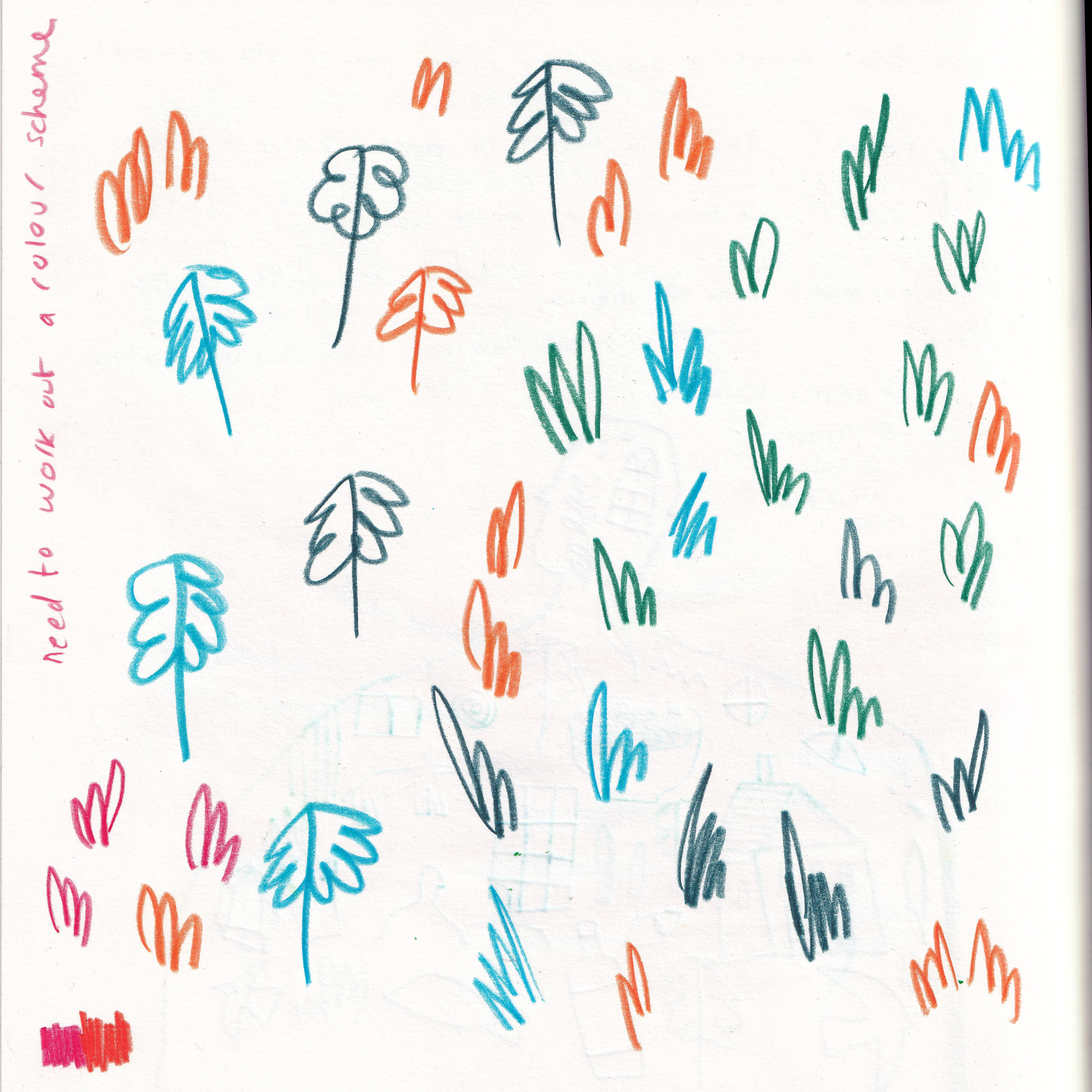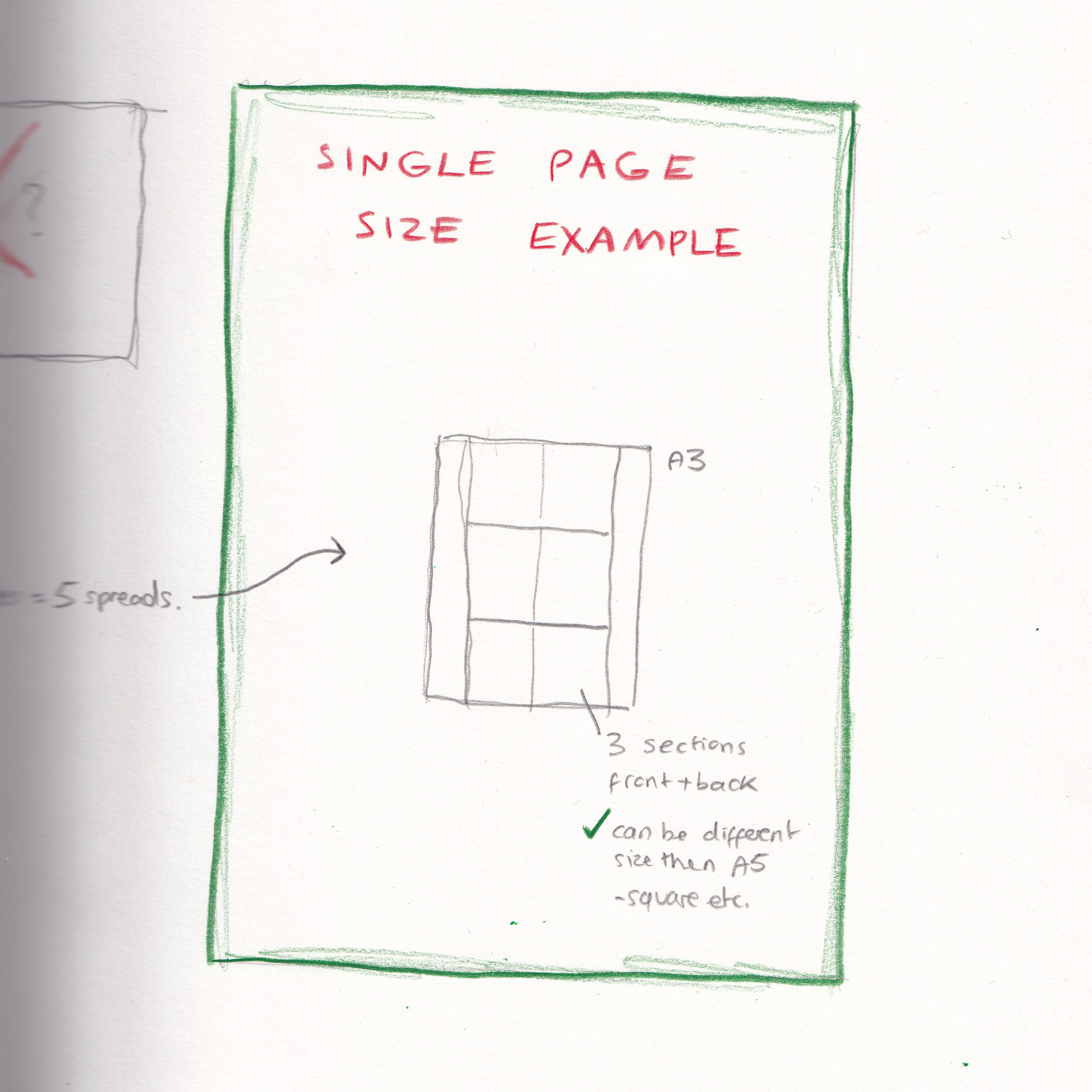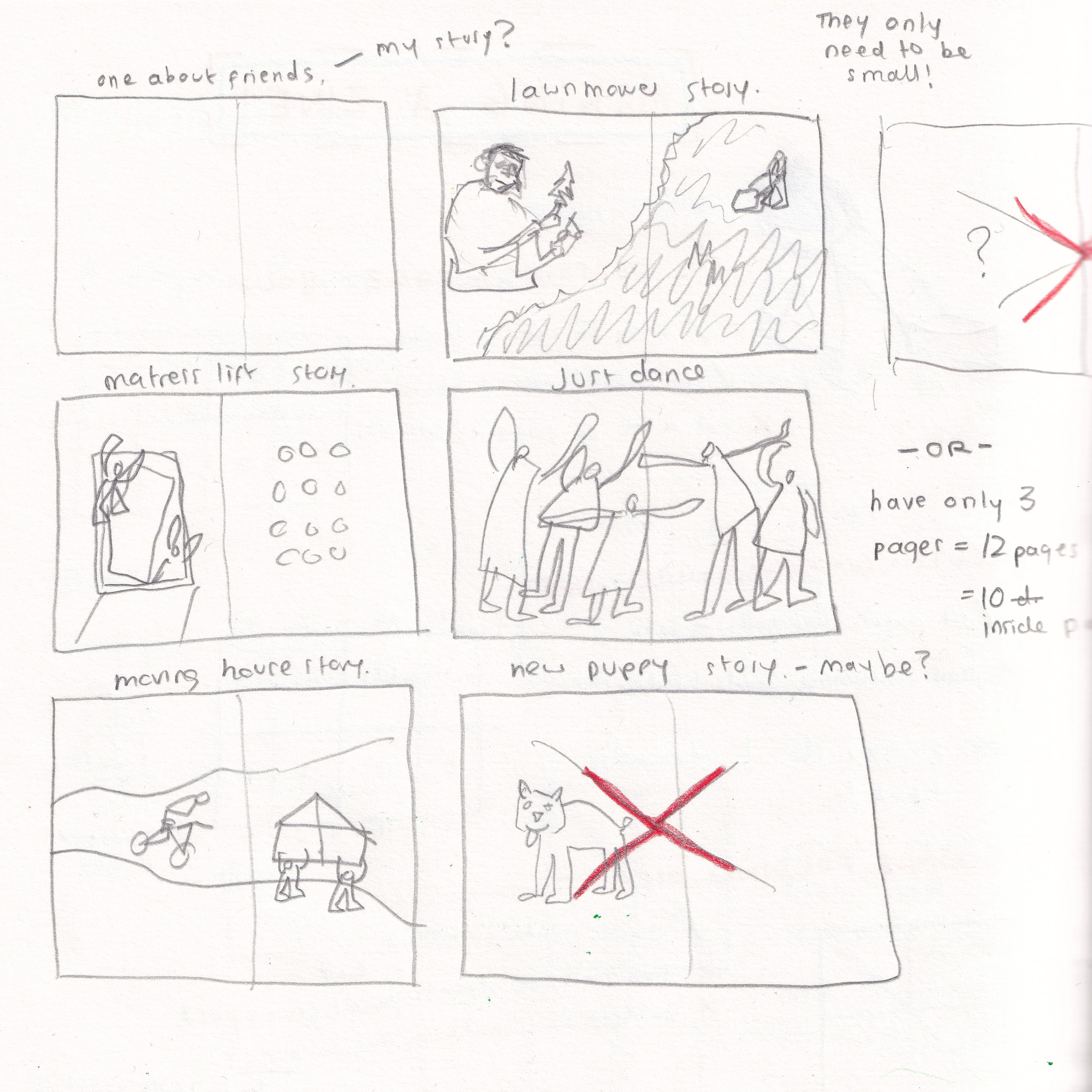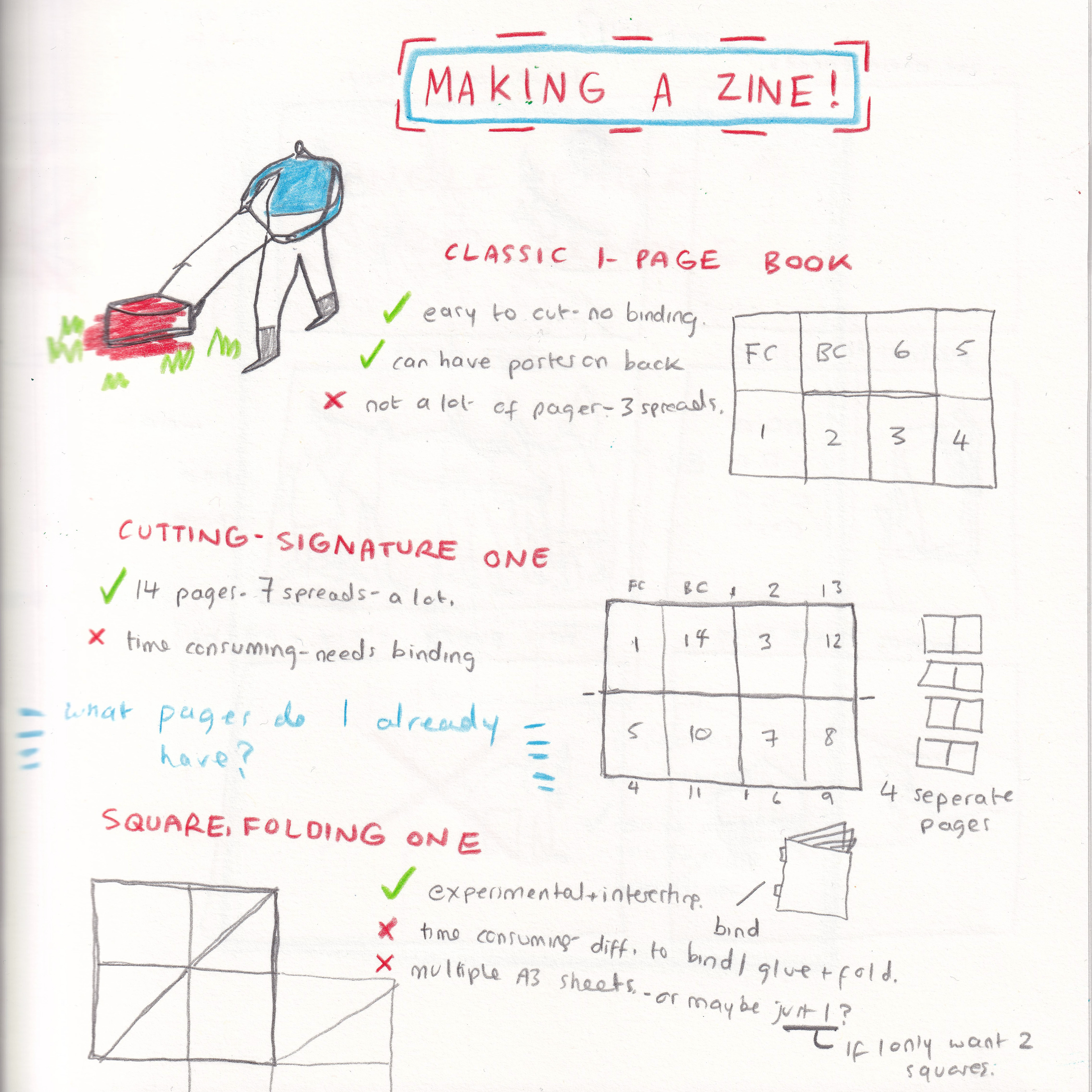 I have decided to give myself a shorter brief regarding some of the stories I have been illustrating. This will include making a risograph publication that contains a few of the positive stories I have gathered in my research so far.
From my sketchbook research above, I have decided to make a zine that is made from one A3 piece of paper which is split into 3 sections and bound together. There will be 12 pages including the covers, meaning that I have 5 page spreads to work with. Each page will be 12x11 cm to offset the usual A6 standard zine look. The zine will be bound with either a small stitch or staples or an elastic band.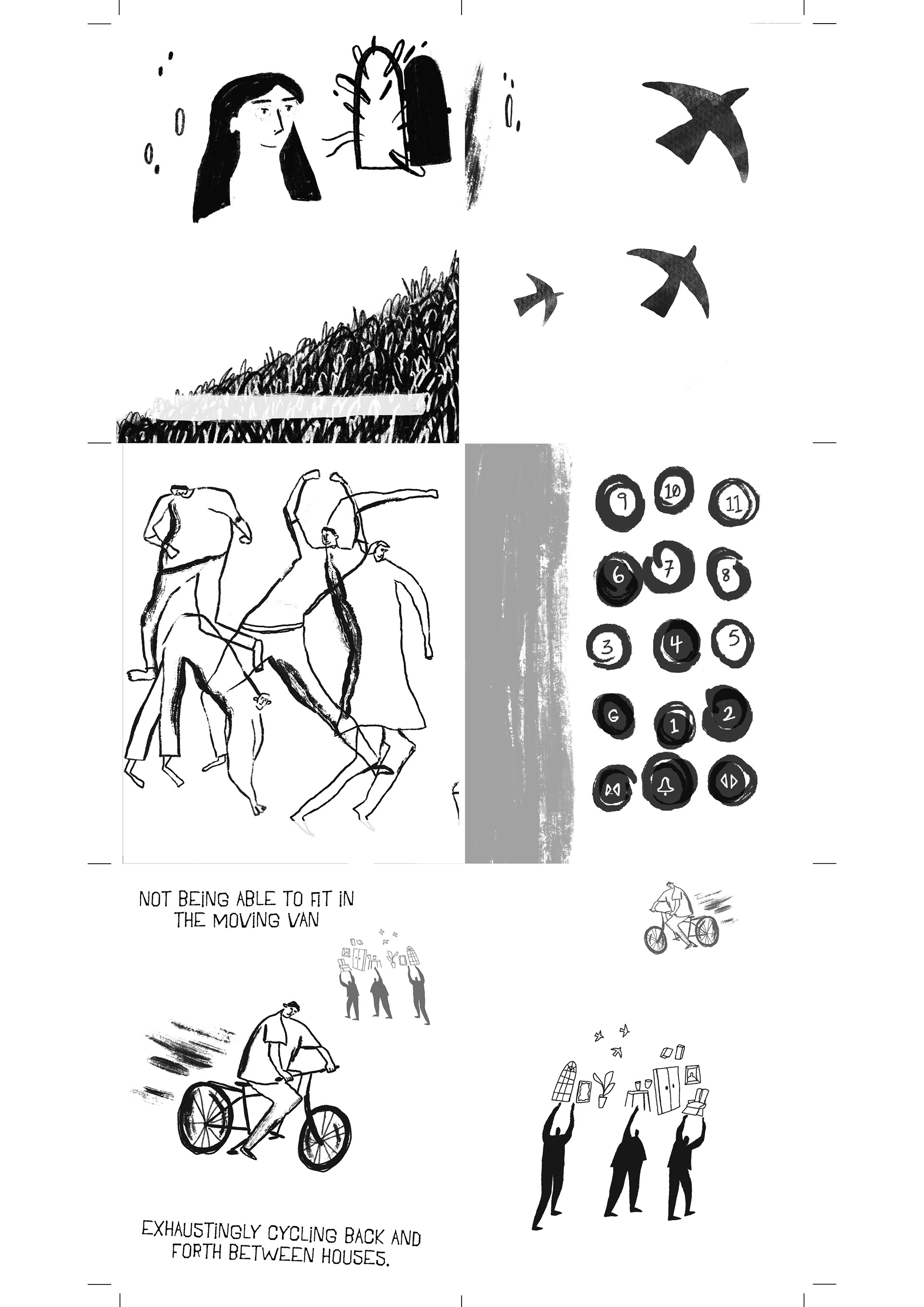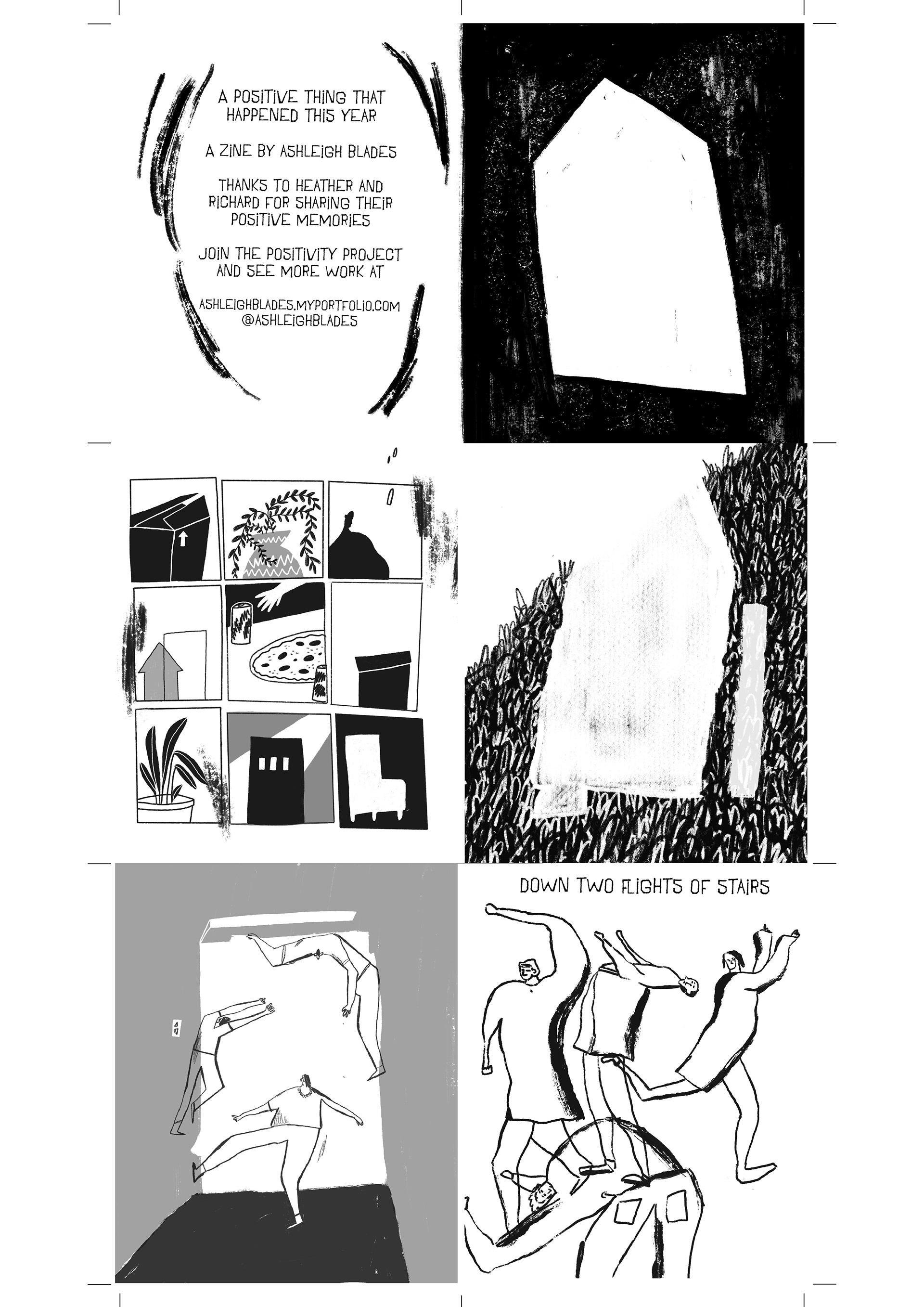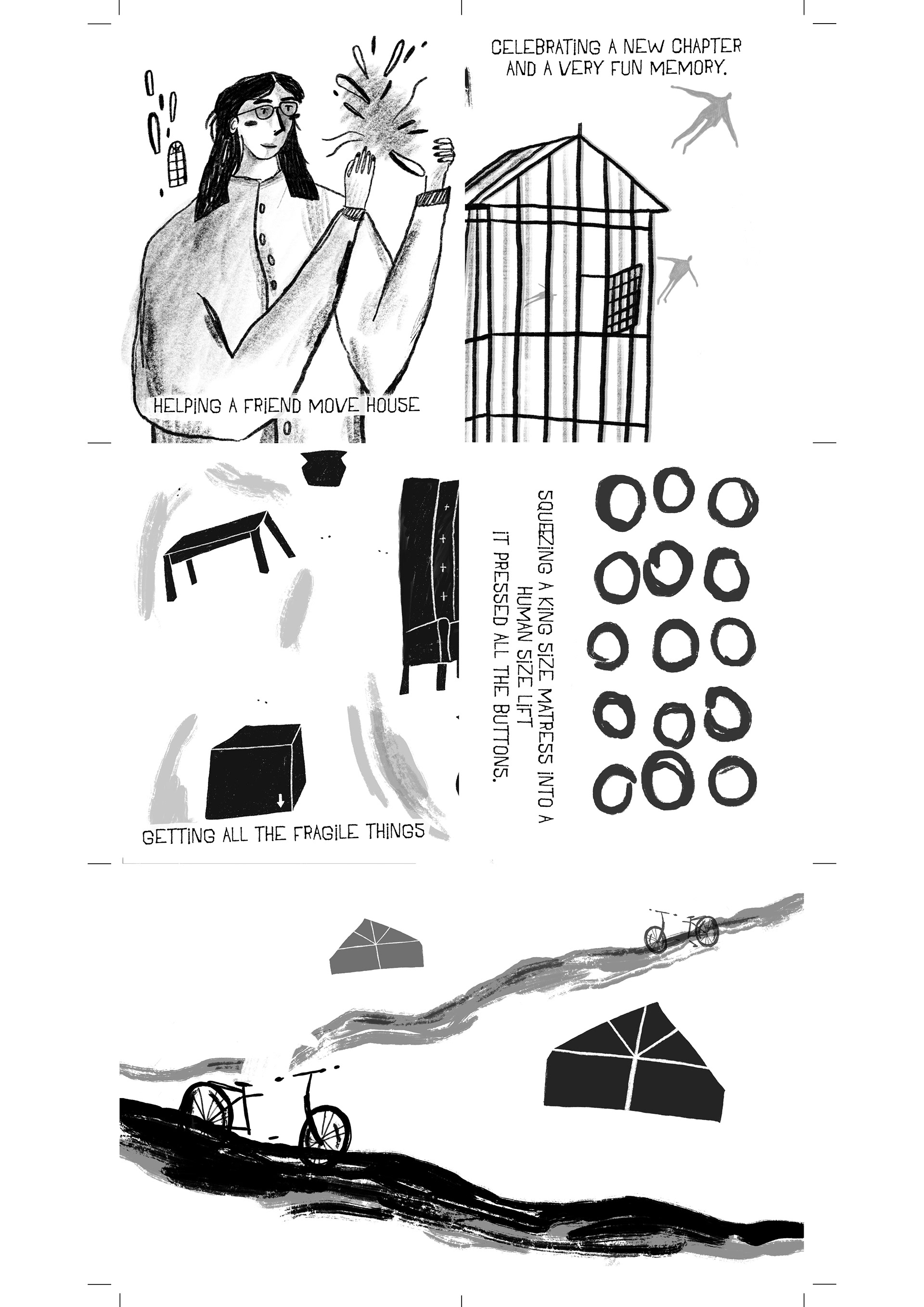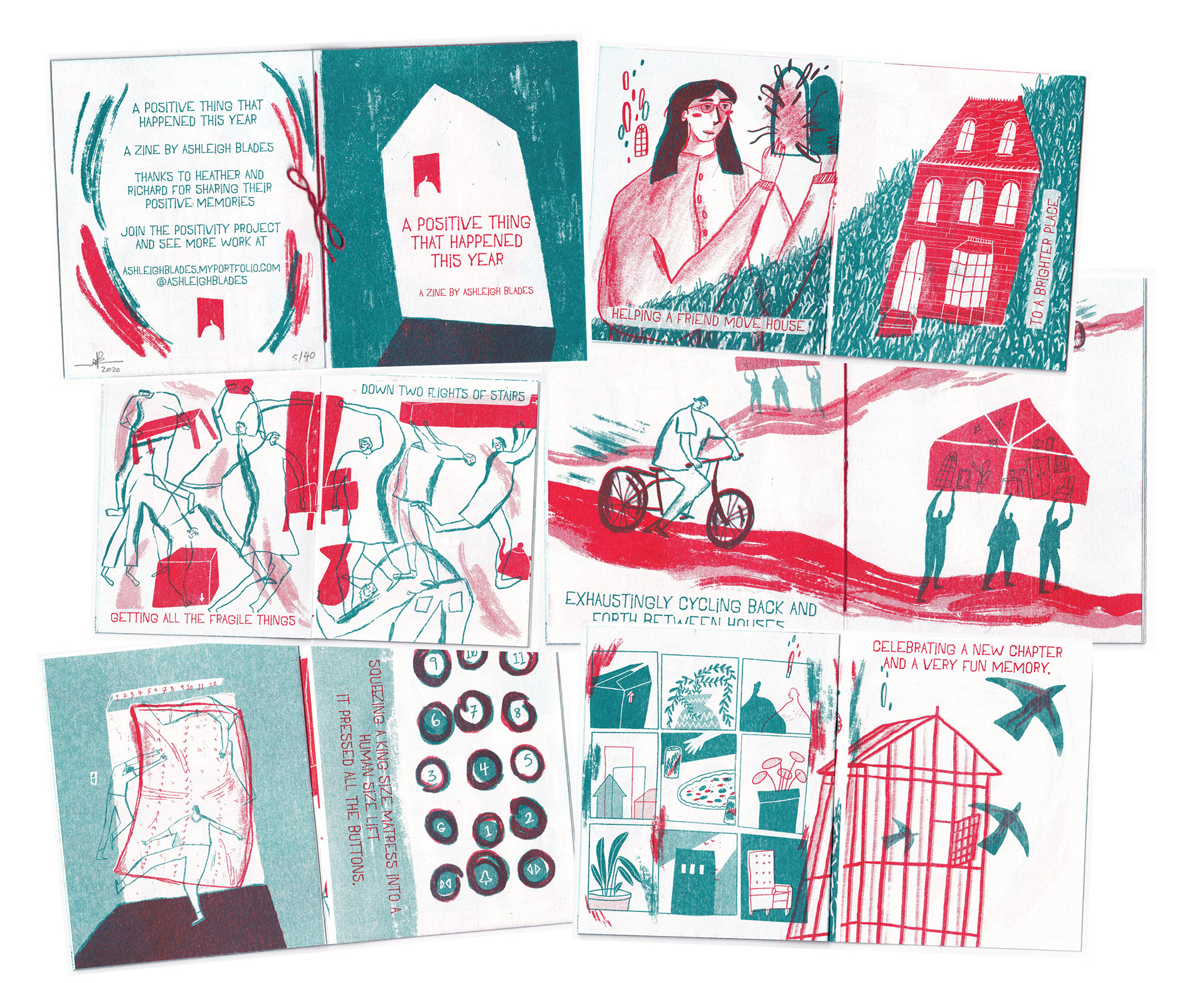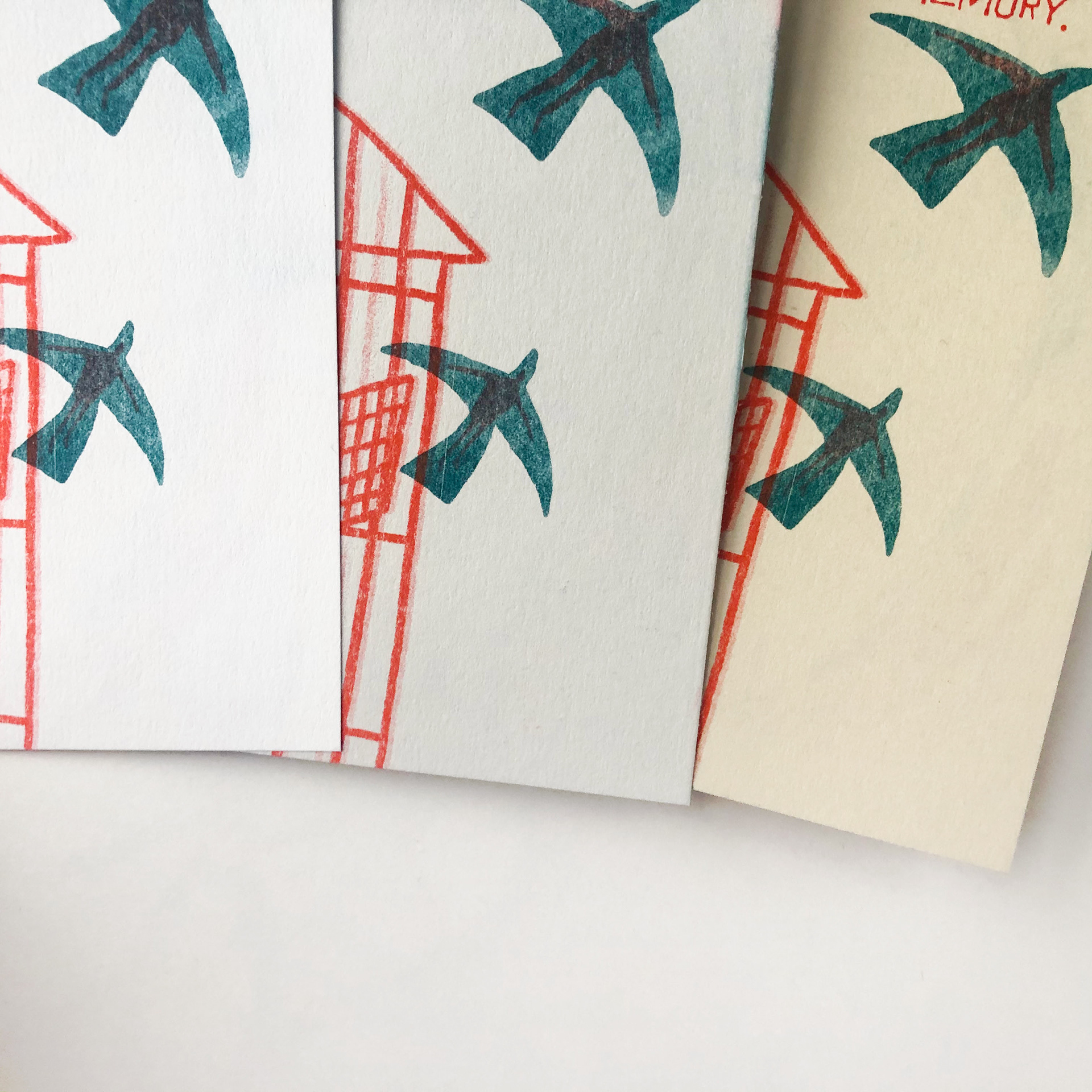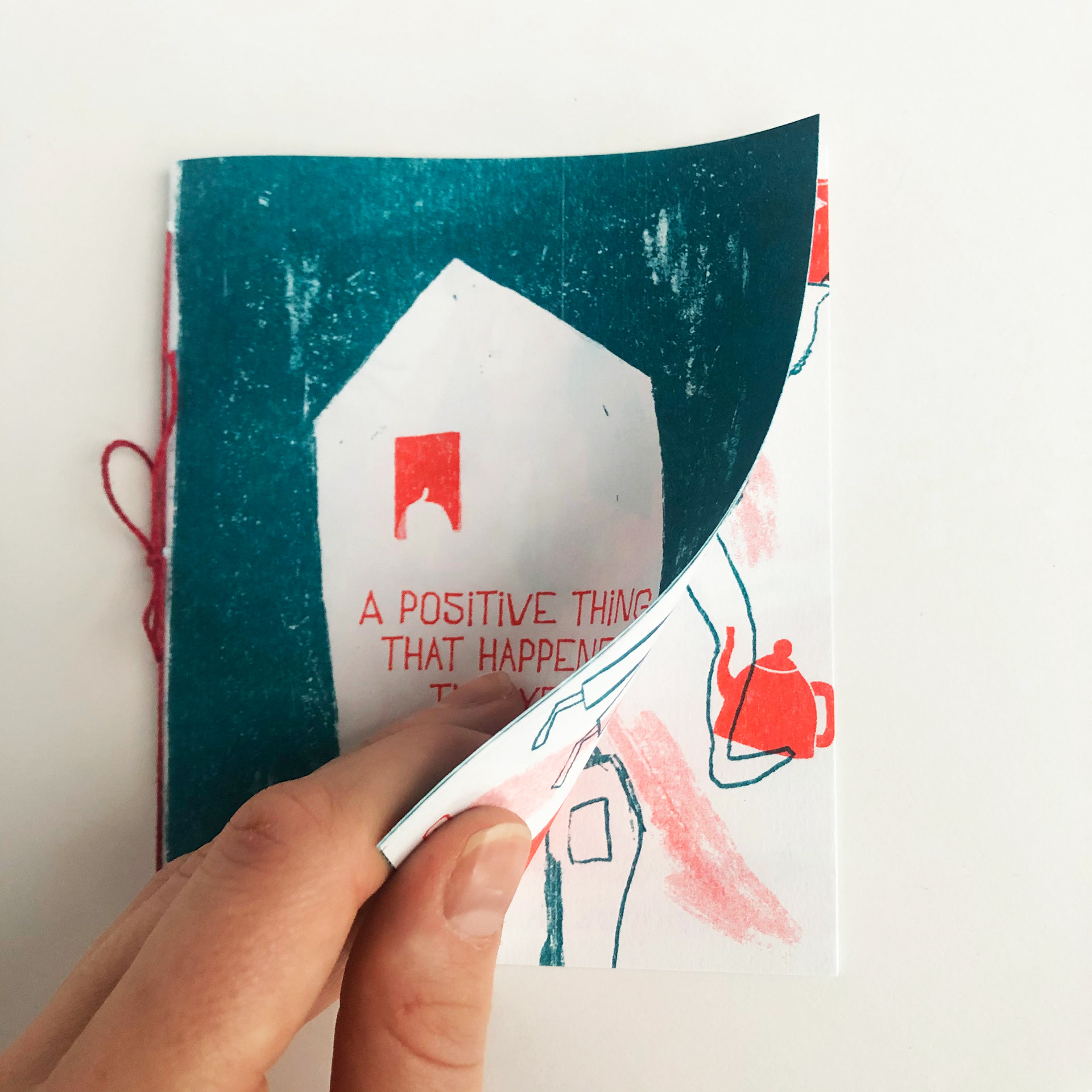 The final zine from the short brief I assigned myself. The zine was printed using Risograph in an edition of 40. The illustrations were initially going to include at least three different stories from the research I conducted, however I decided that the zine would be more concise if I stuck to a single story for the publication. I decided to go with a story of someone moving flat with the help of their friends as it was an in-depth story that had many different element I could work with, for example trying to squeeze a mattress into a life, and cycling after the moving van and it went back and forth.The zine was printed on three different colours of paper to give the illustrations either a warm, cool, or neutral tone.
The publication was a success in terms of communicating a positive story from the research I have gathered. It was a challenging task to only work with two different hues with none of them being black which is my typical go-to choice. I think the colours worked well the contrast against each other but the blue and red Riso is clearly recognised as it is a popular choice for printing using Risograph. I hand-bound the booklets once they were printed using a red wax thread, I think this added to the personality of the zine and made it feel more like a small personal diary which conveys the idea of the small experiences I want to highlight. One thing I would do differently is when I split the pages up to be printed I left a gap in-between each as I thought the information would get caught up in the fold of the booklet, however that was not the case and instead on some pages you can clearly see a large gap. The placement of the gap could have been hidden more if I was able to spend time to cut and align the pages myself, however the guietine could not be accessed by students so a staff member had to do it instead. 
Block 3: Developing and contextualising the project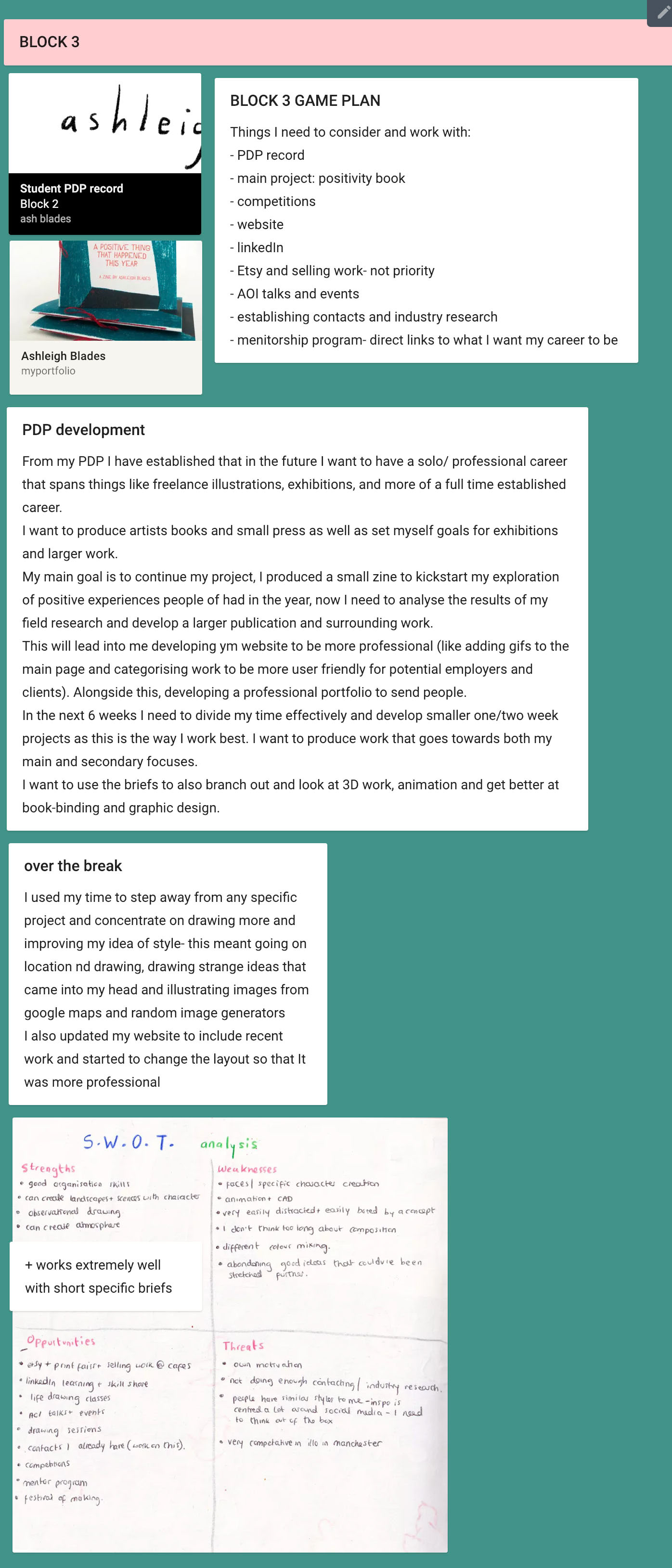 From producing the zine, I have started to think about my own personal language as an illustrator and where my work sits in the wider world of illustration. I have established over my degree that my work relies on experiences, memories and everyday situations of myself and others, which makes my work digestible to most audiences. From here, whilst working on
external projects
, I want to start analysing the research that I conducted about peoples experiences in lockdown and begin making the illustrations that will eventually make my intended publication. See my updated
Padlet
to stay up to date with what I am researching and intending to do week to week.
From here I want to explore questions that I have asked myself and that come up when thinking about producing a large project that surrounds peoples lives and how I can make this idea be seen in the real world.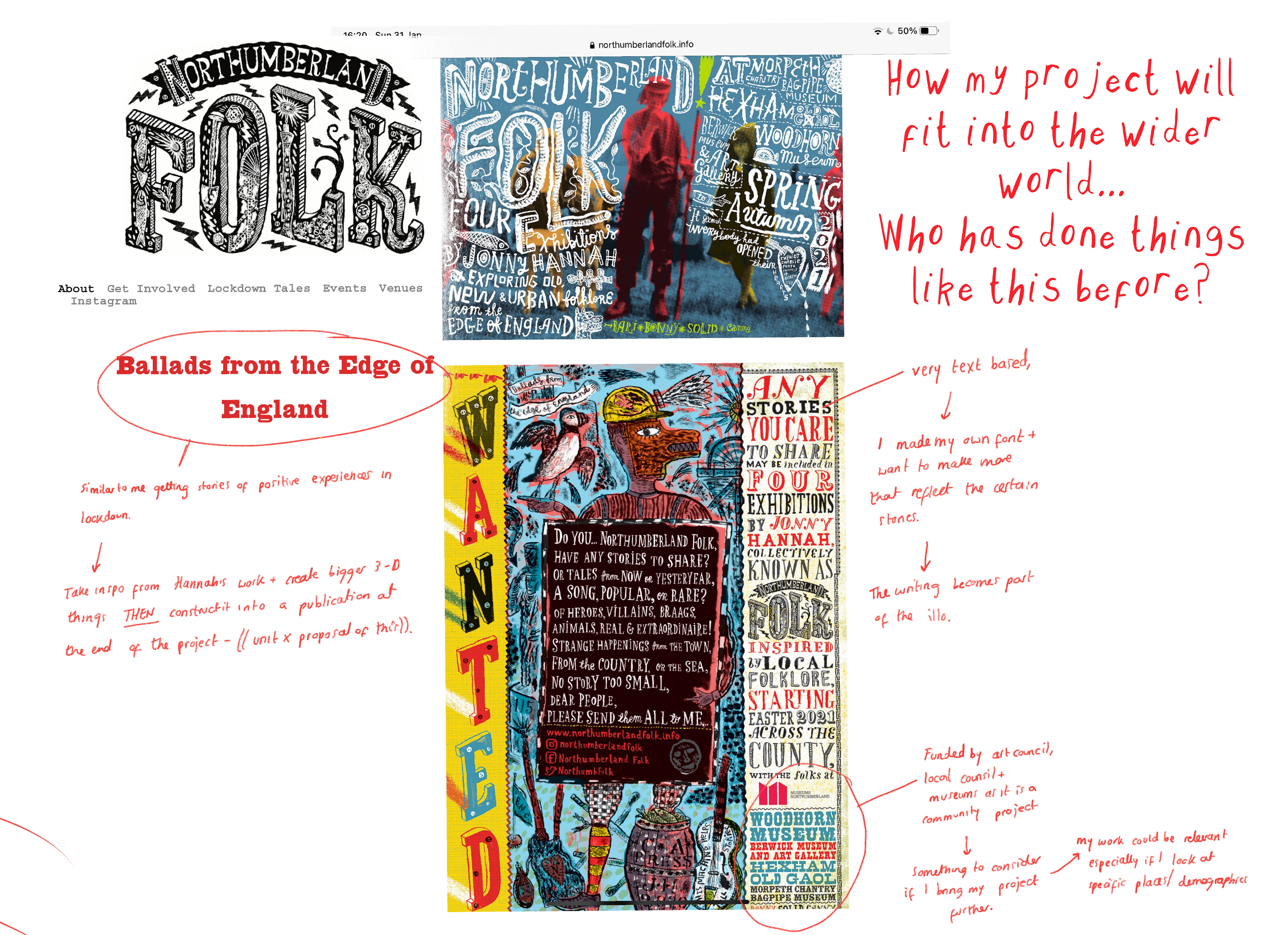 I went on the Arts Council website to do more research about funding and in future I want to reach out to people like Johnny Hannah to see how they can get funding for their type of projects. Does a project always need to have community reach? Can you get funding for a publication or does it have to be more? Who can I approach to partner with for more support in the project? Can I make a project with enough backing to elicit support from the arts council? These are questions I need to think about in Unit X and after my degree to continue my practice successfully.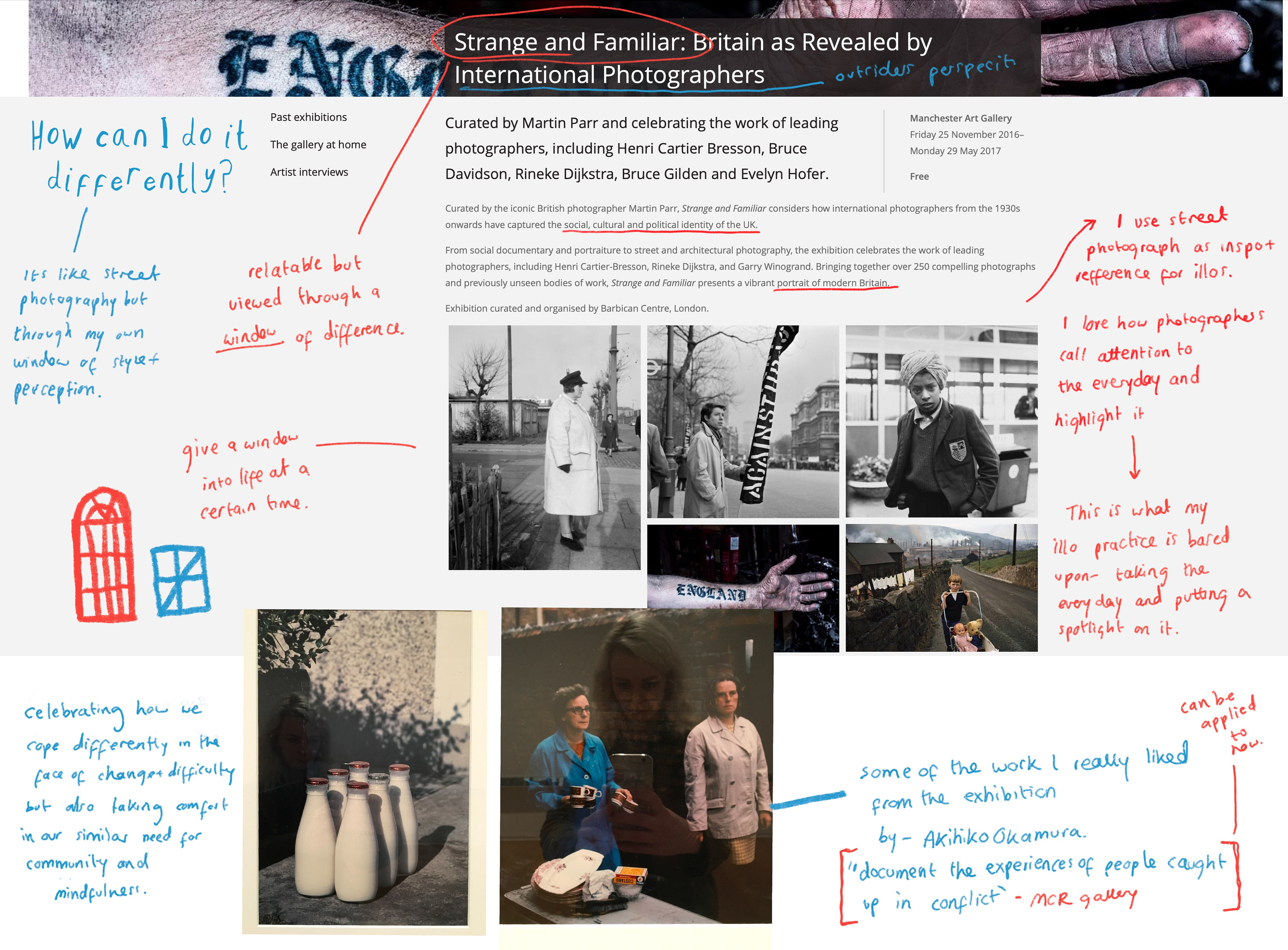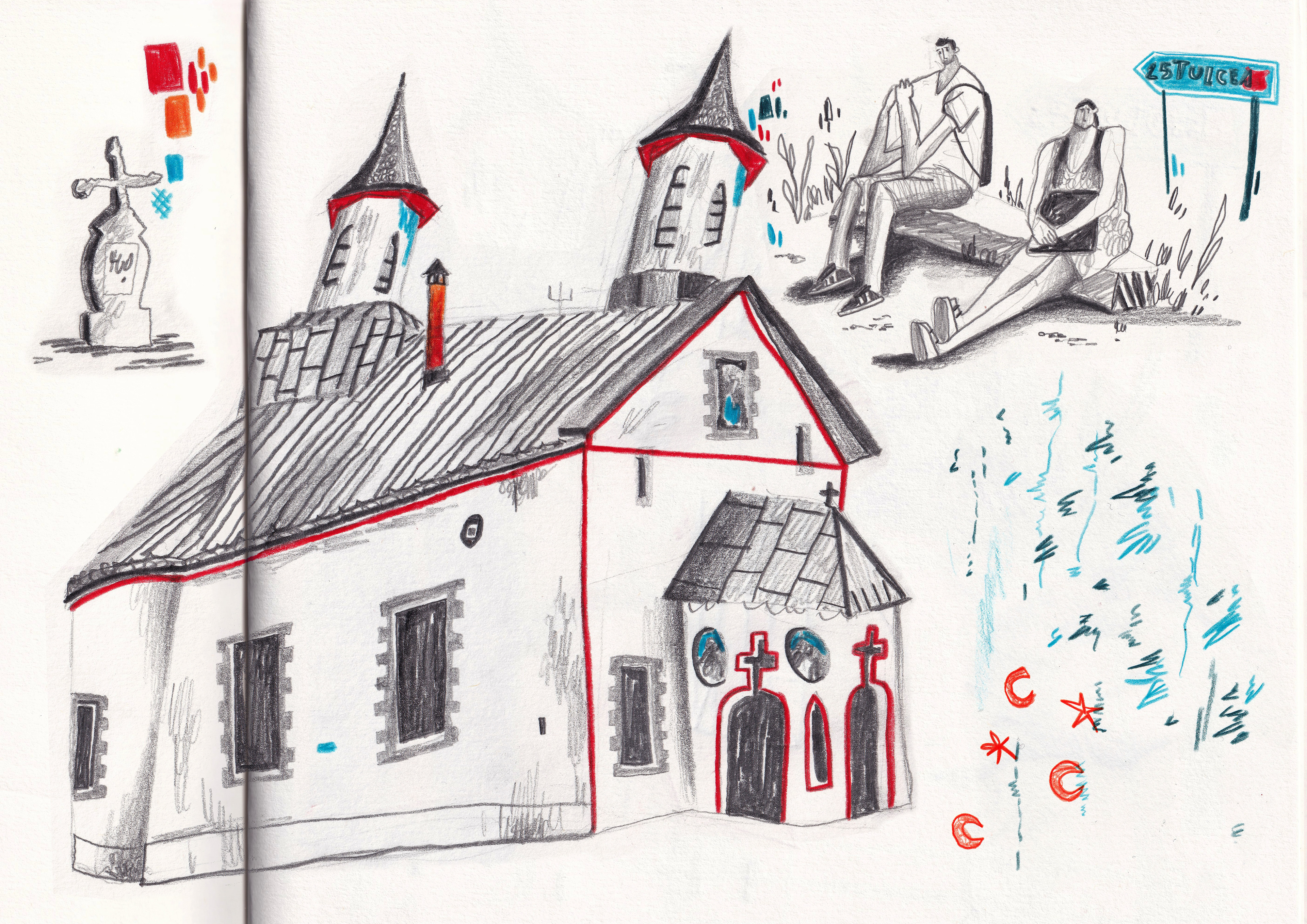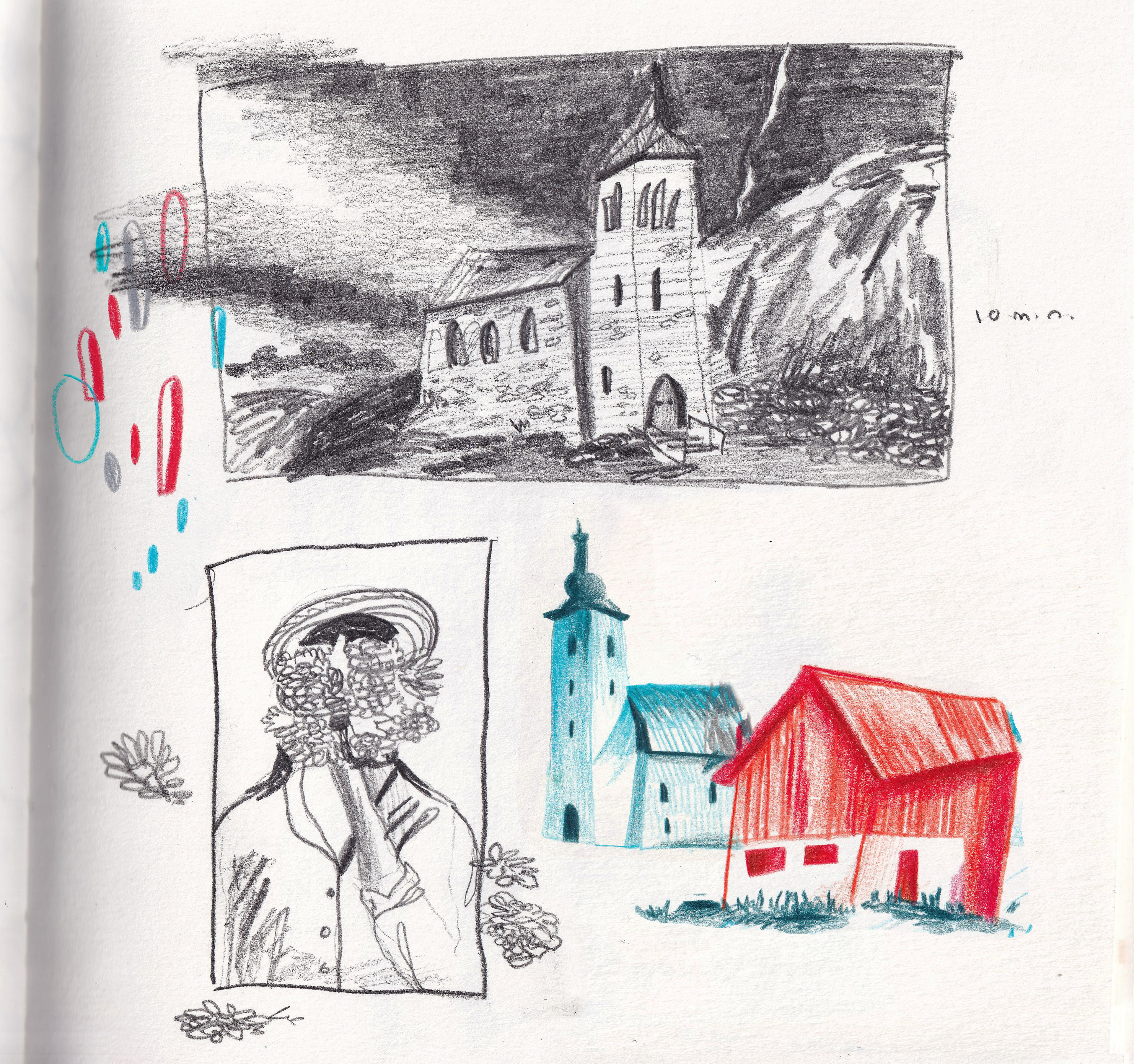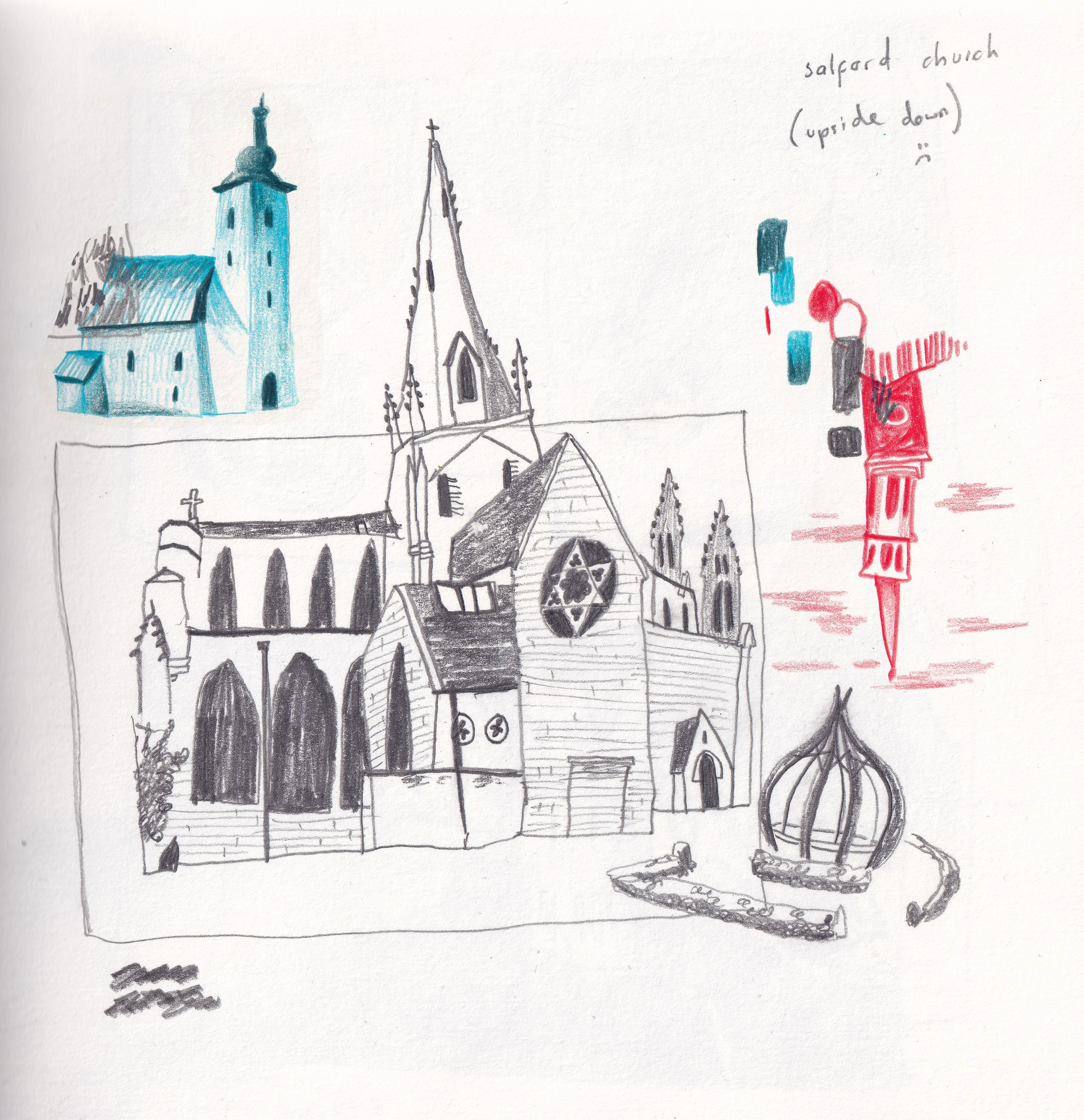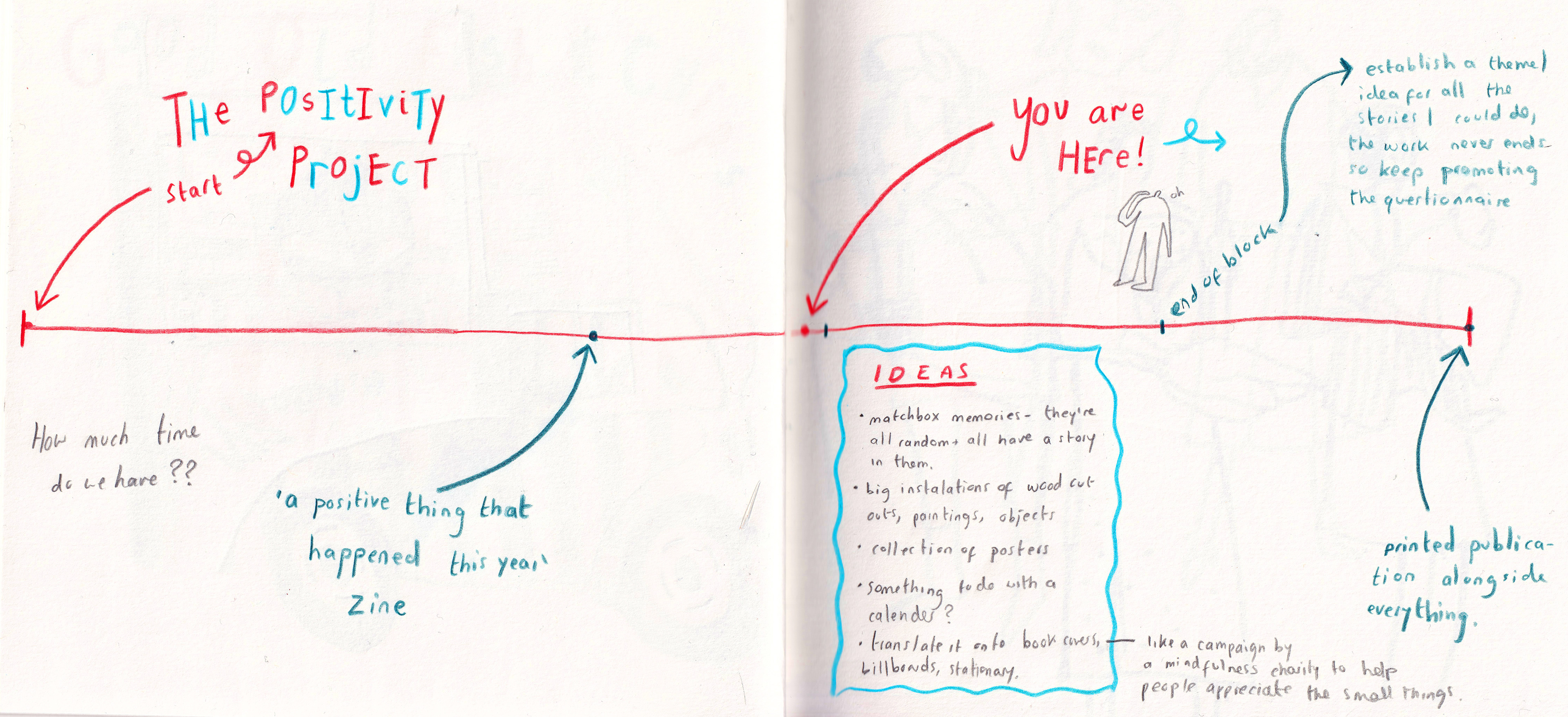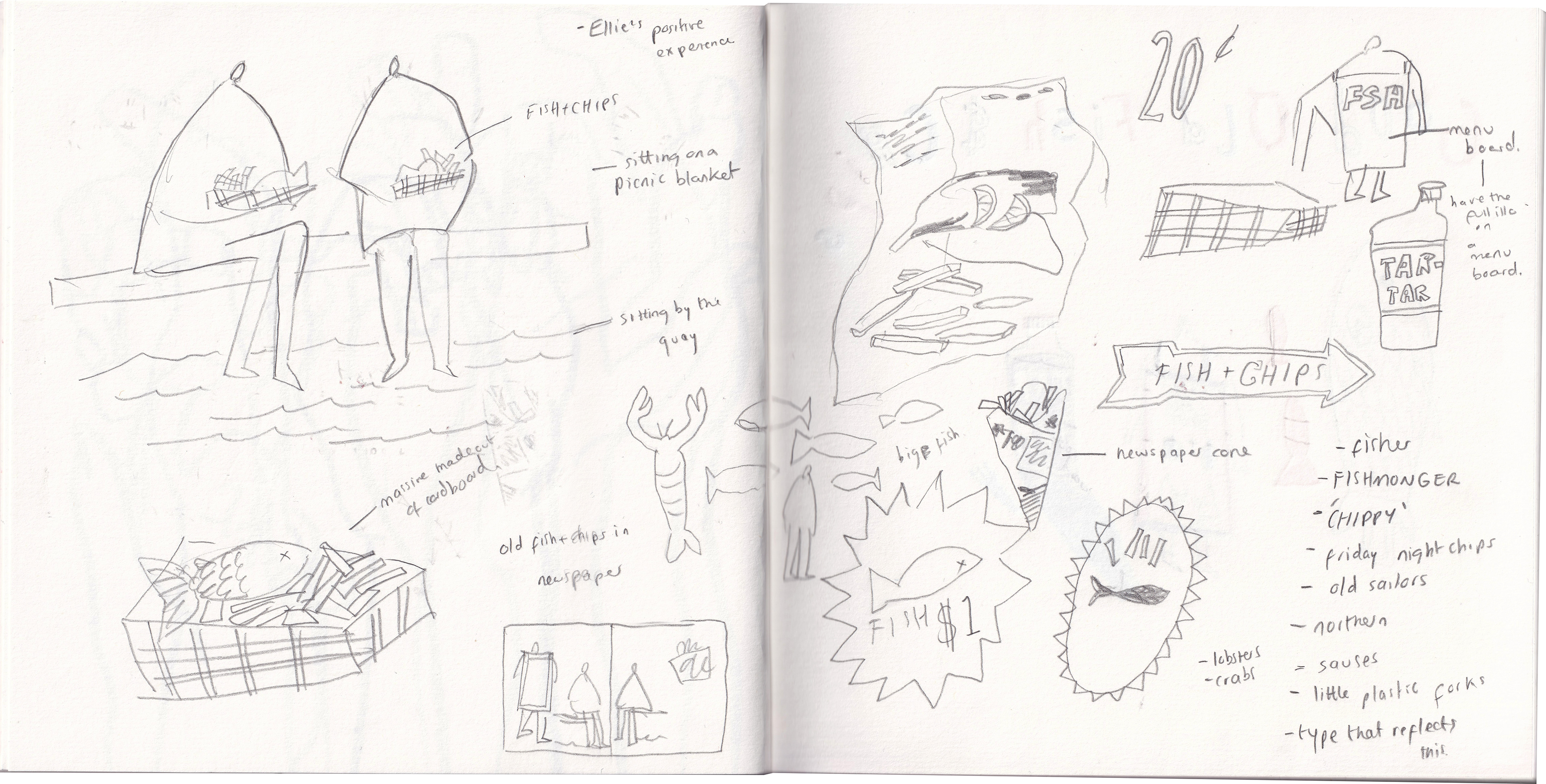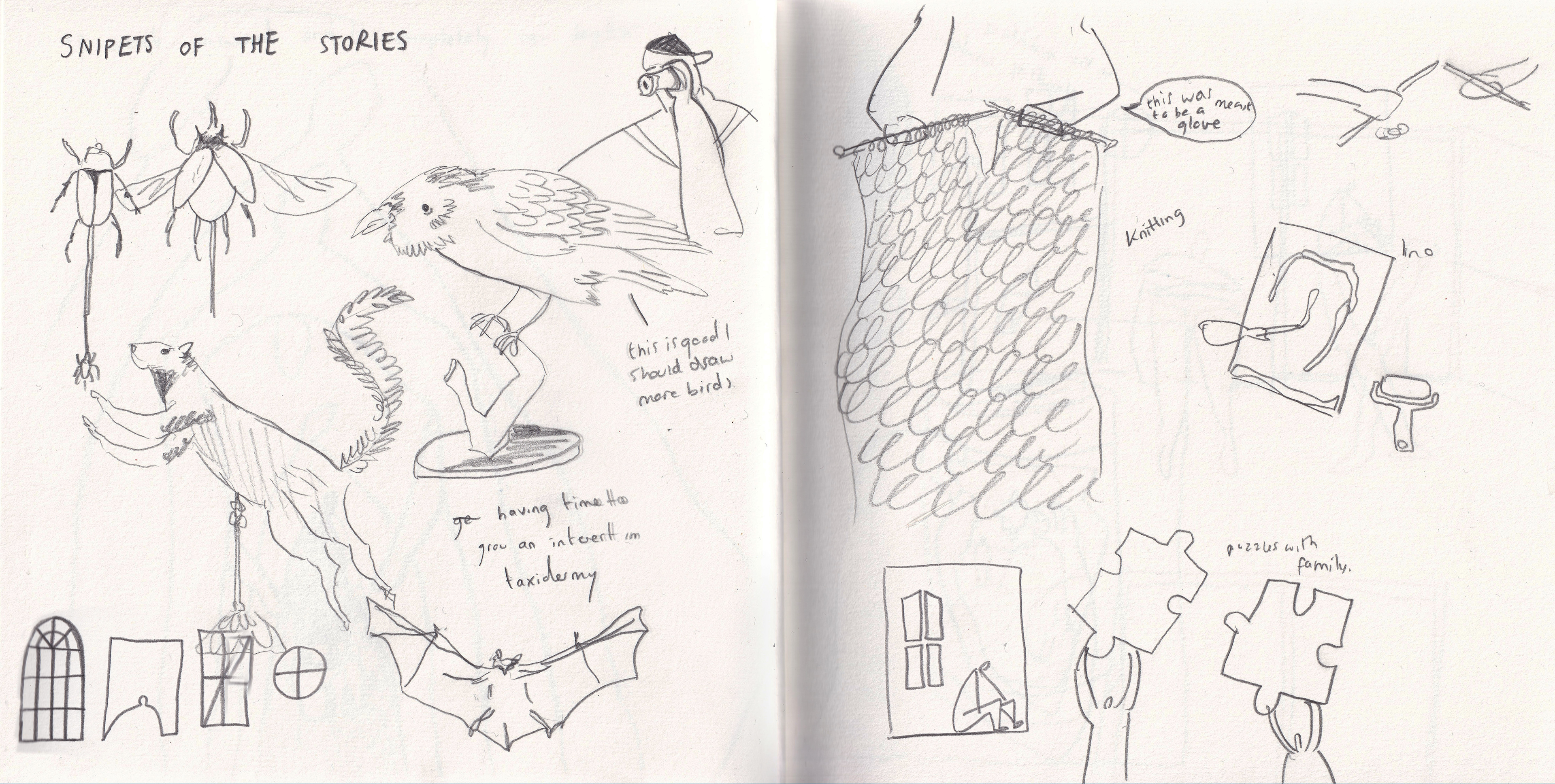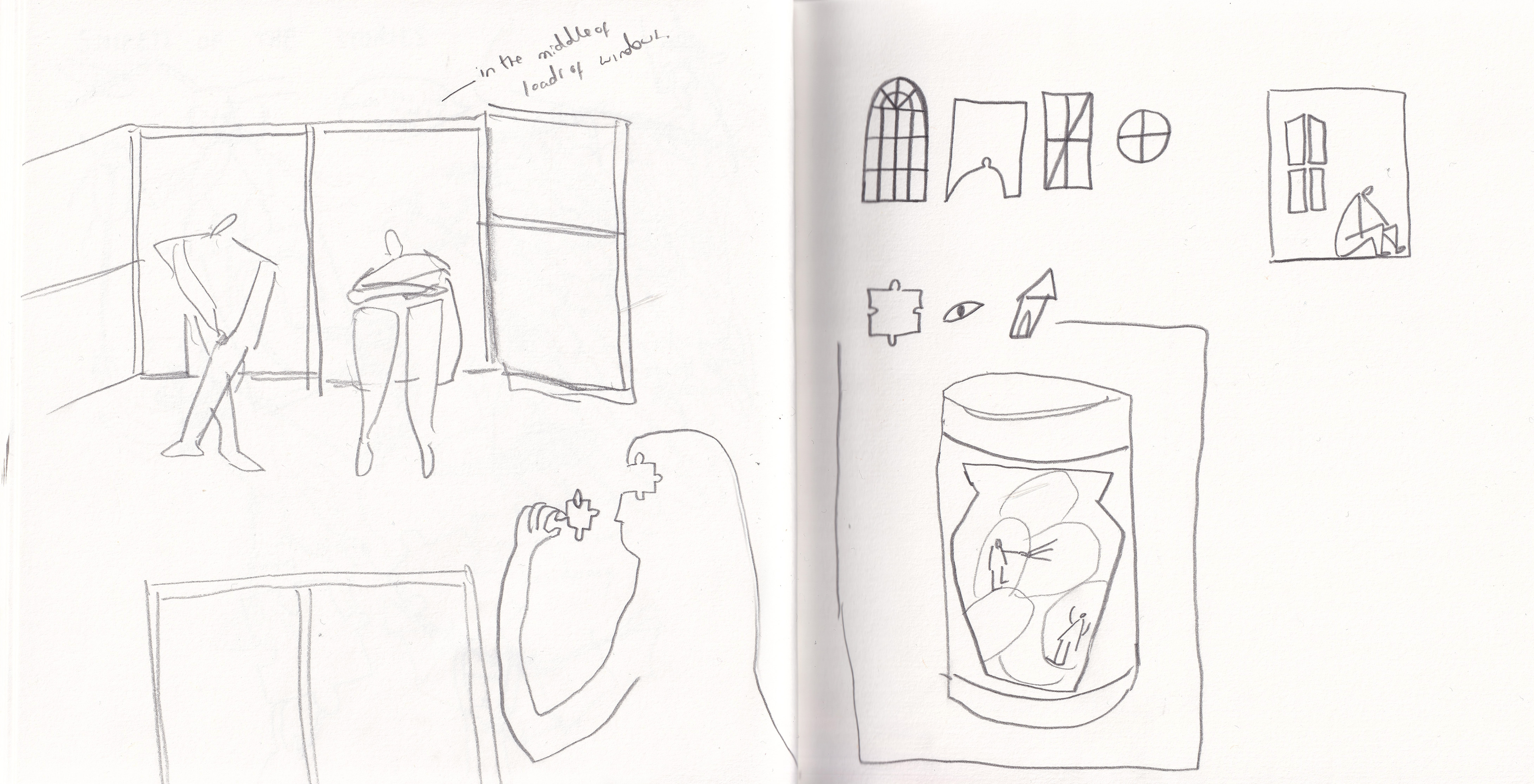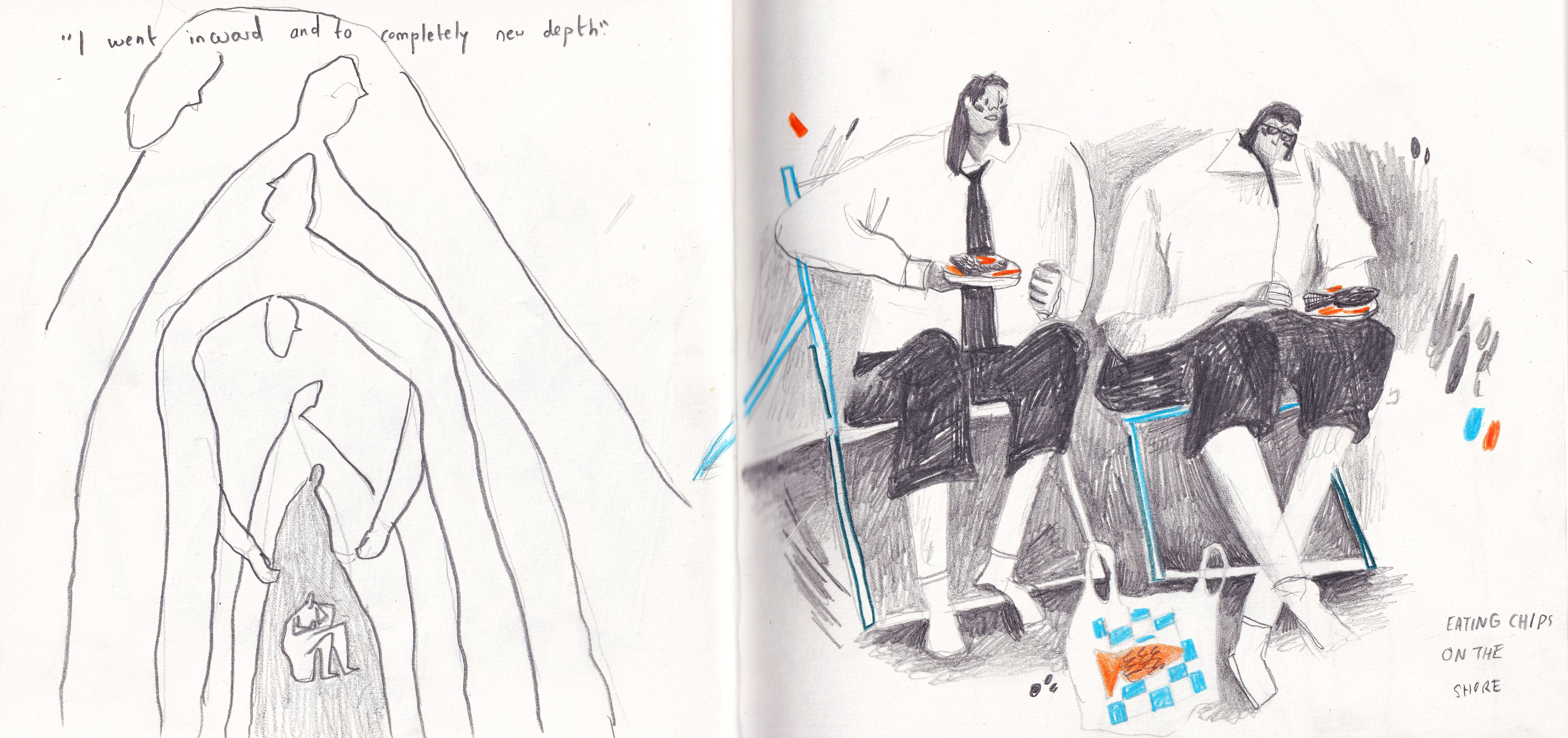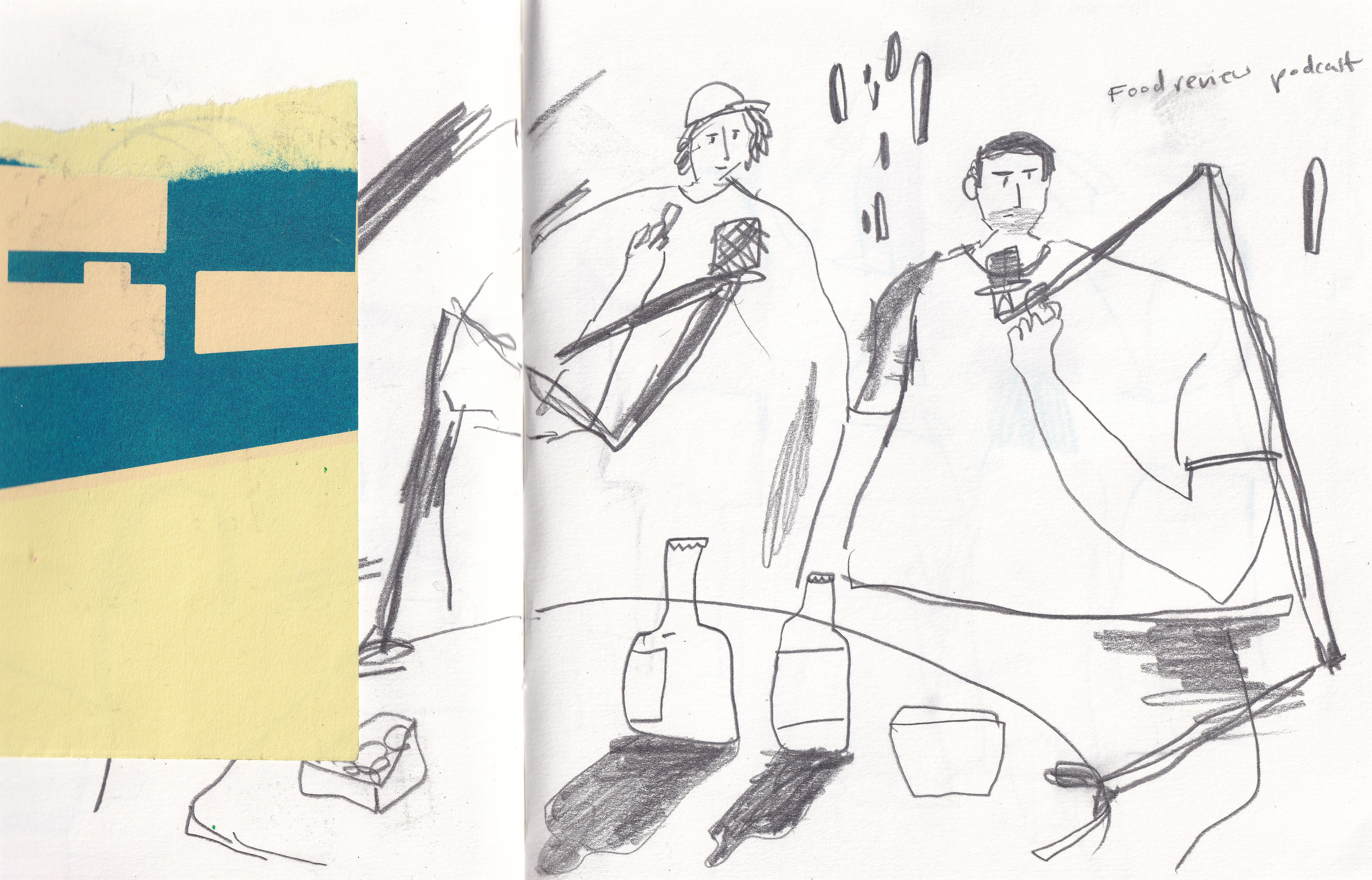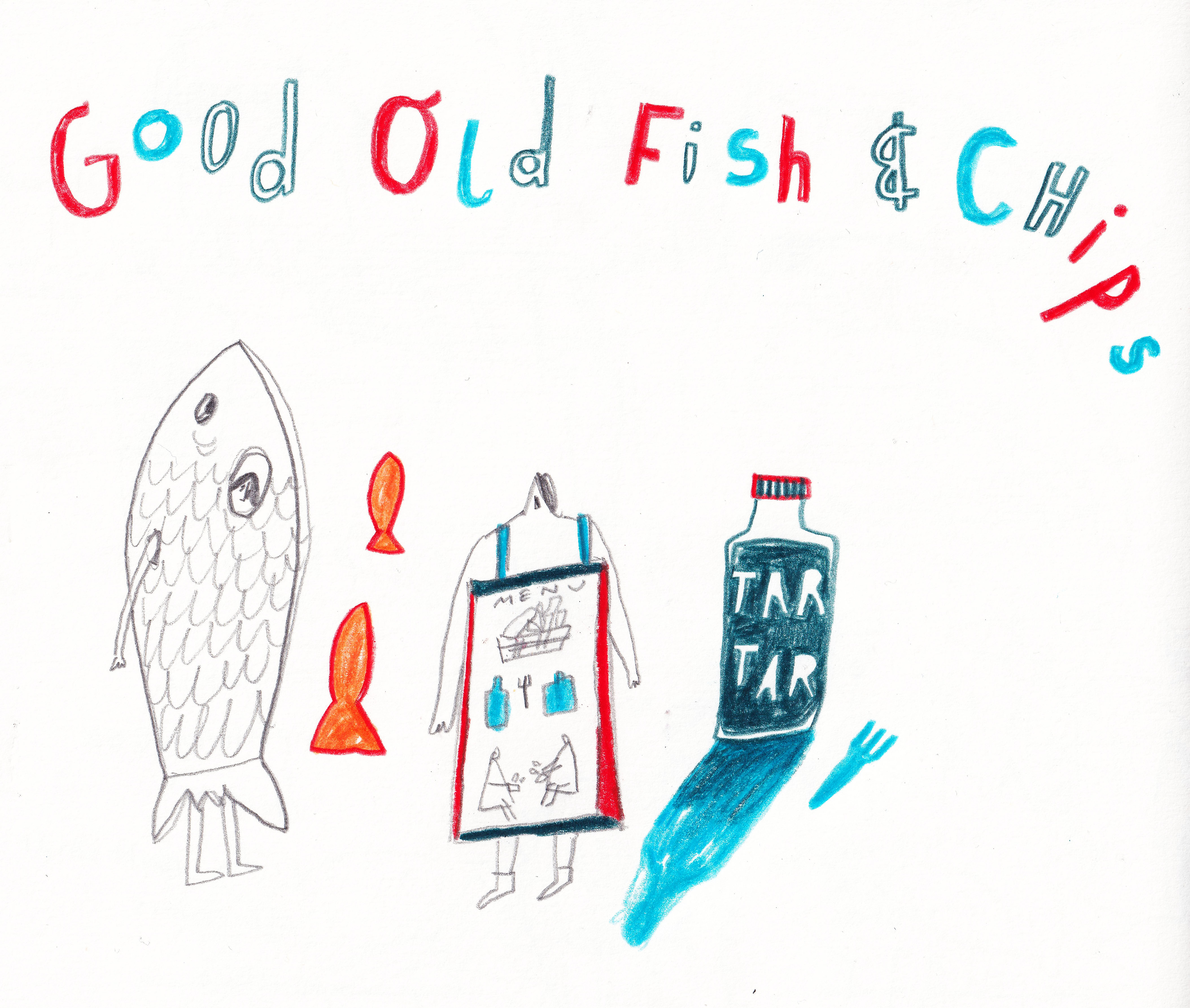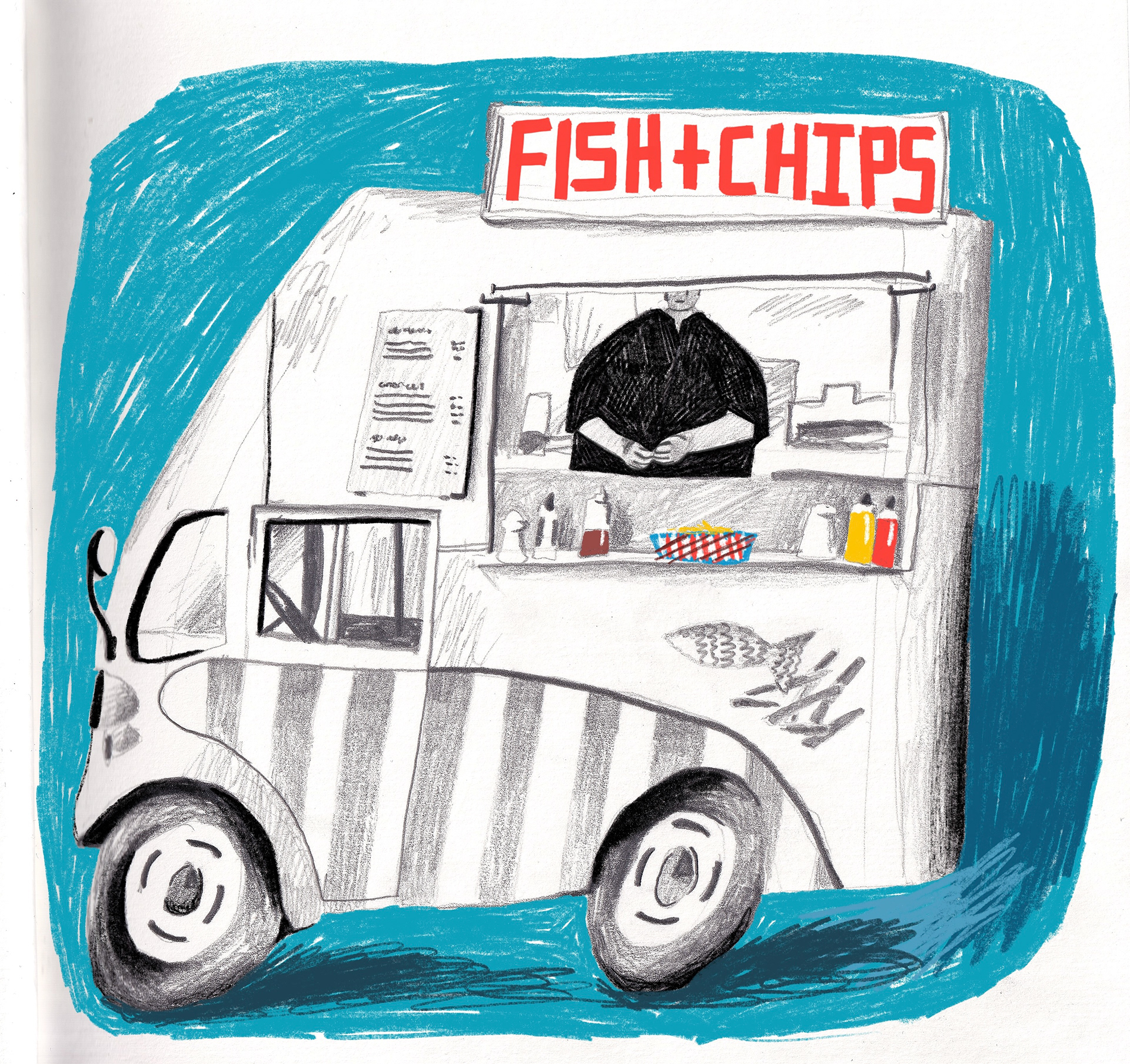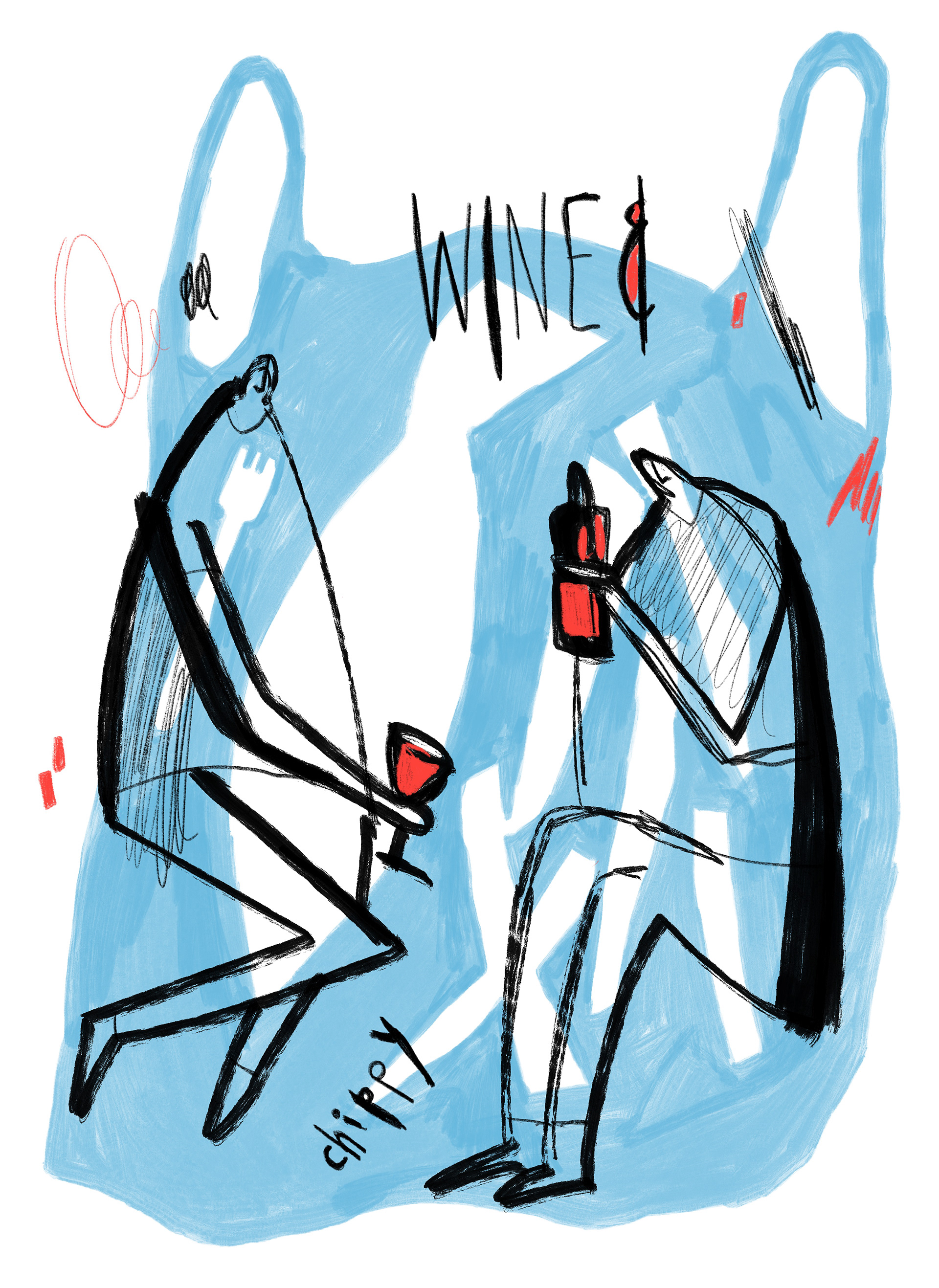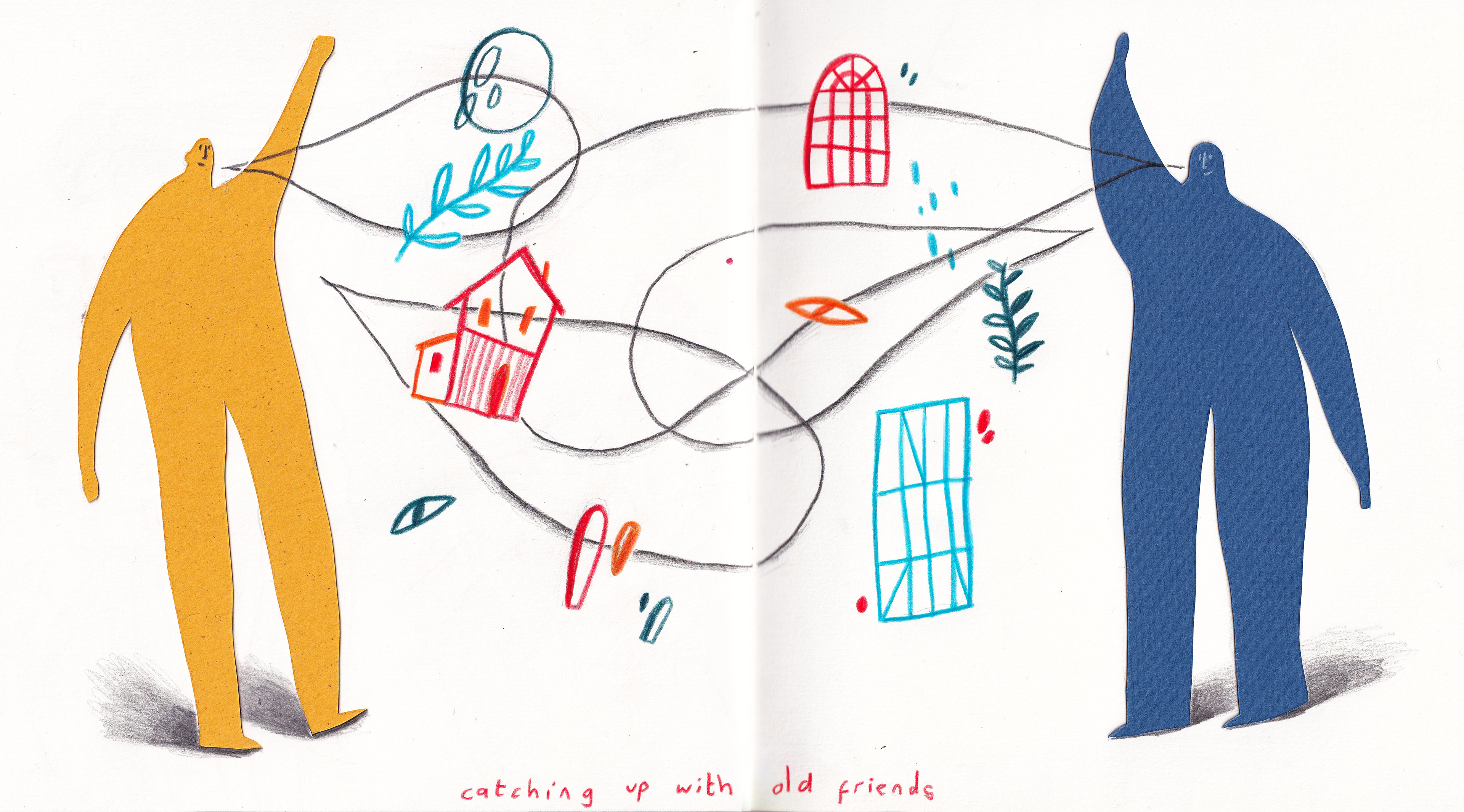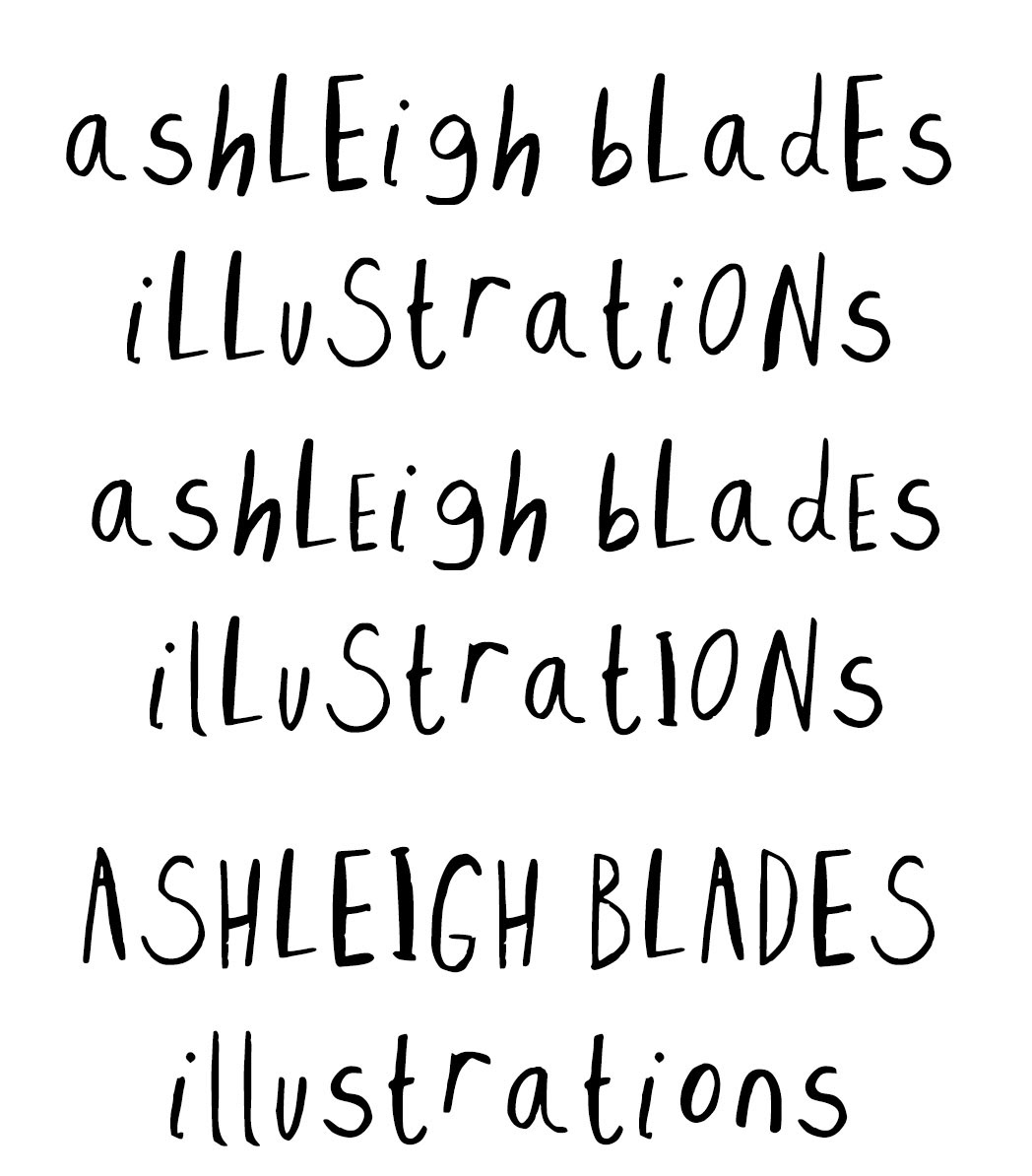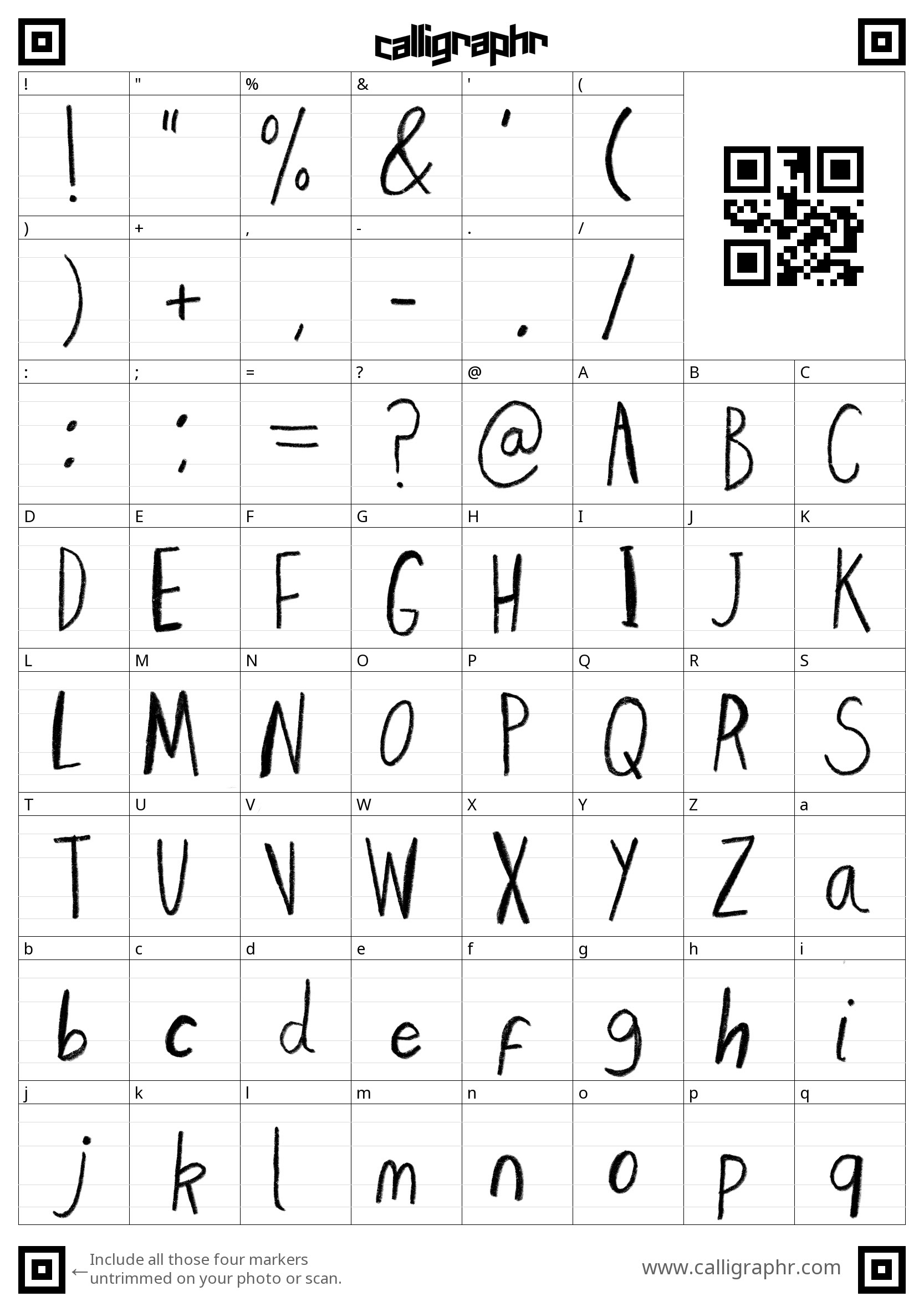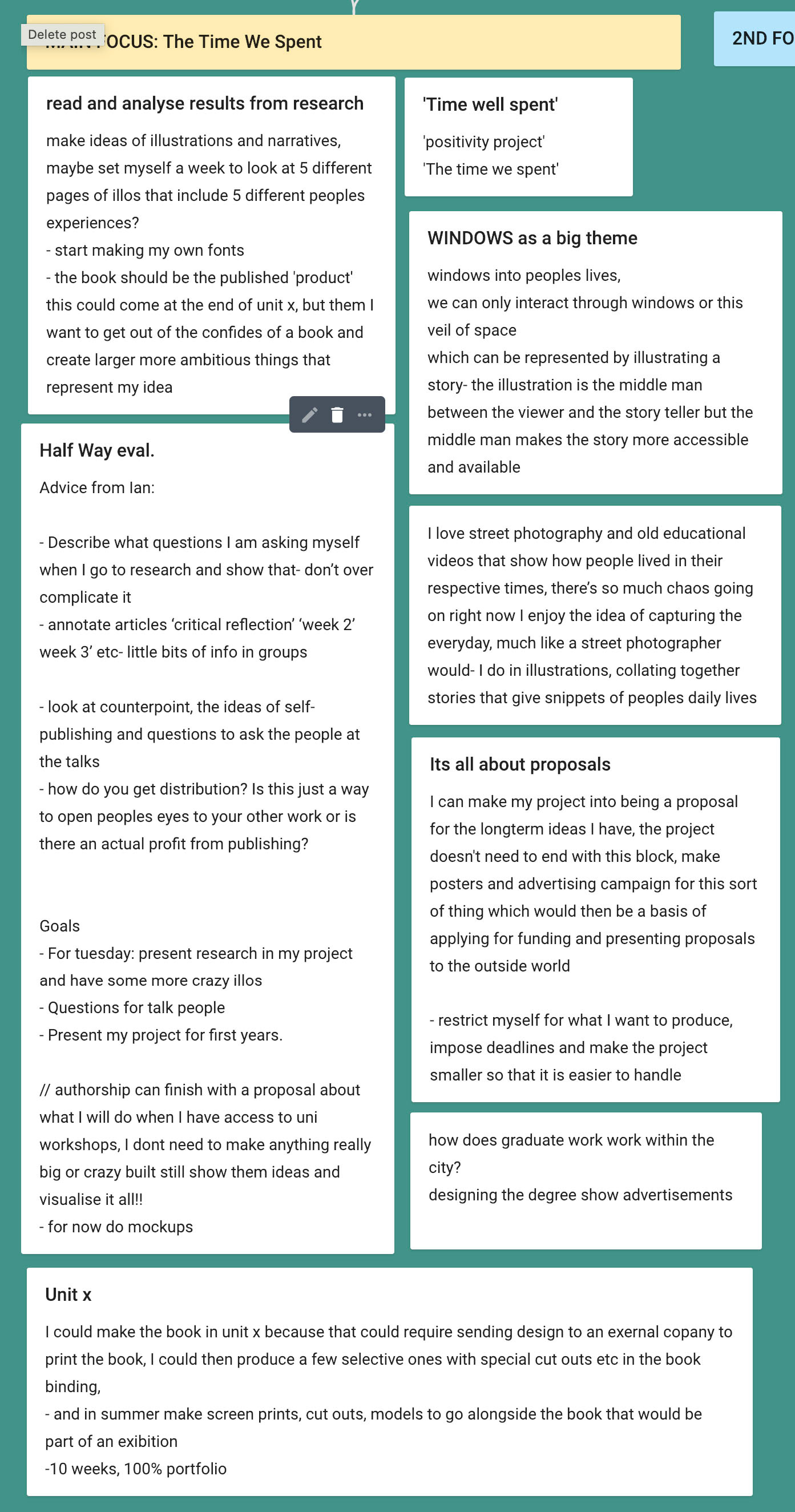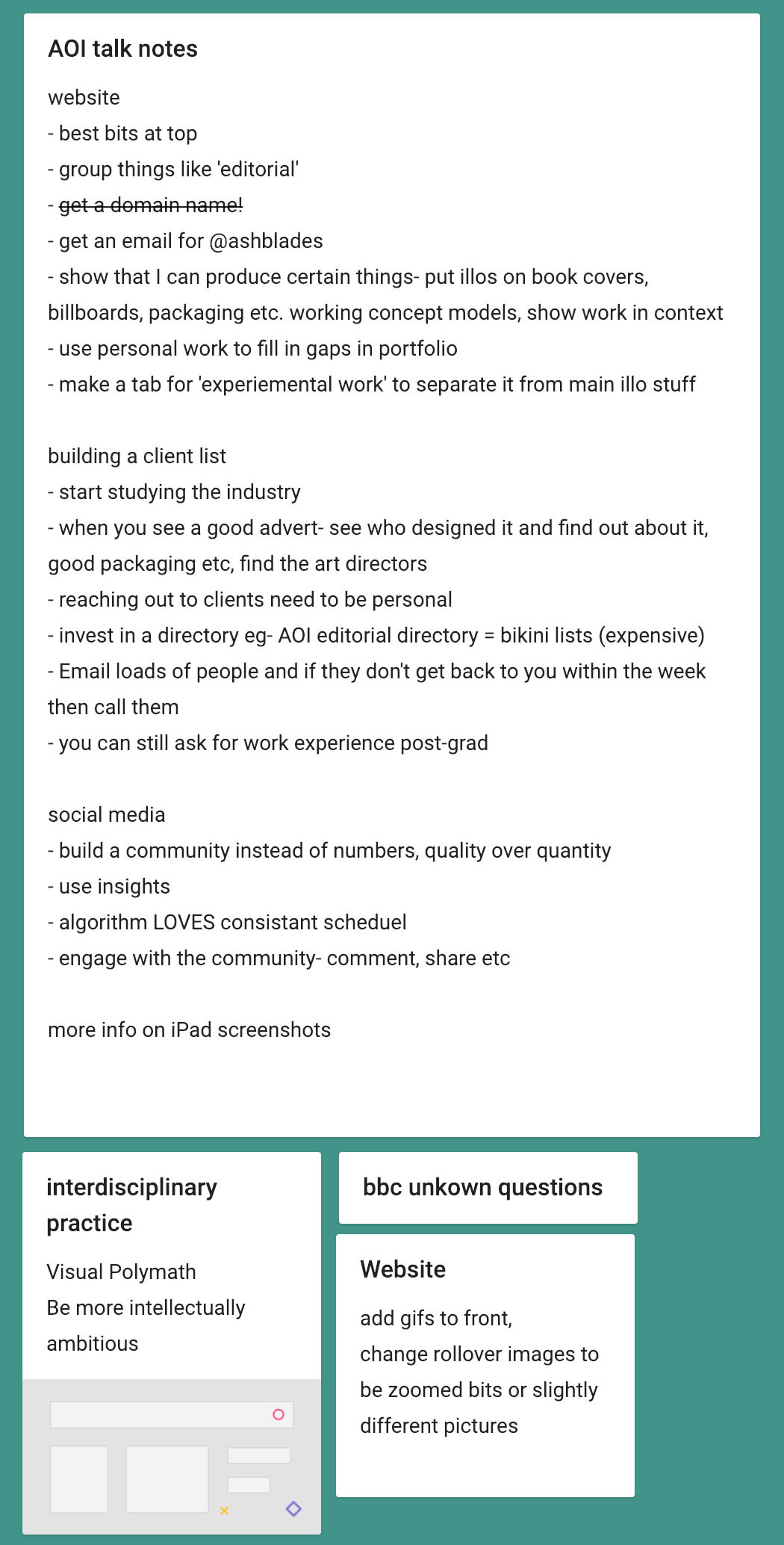 Designing an advertisement campaign for the project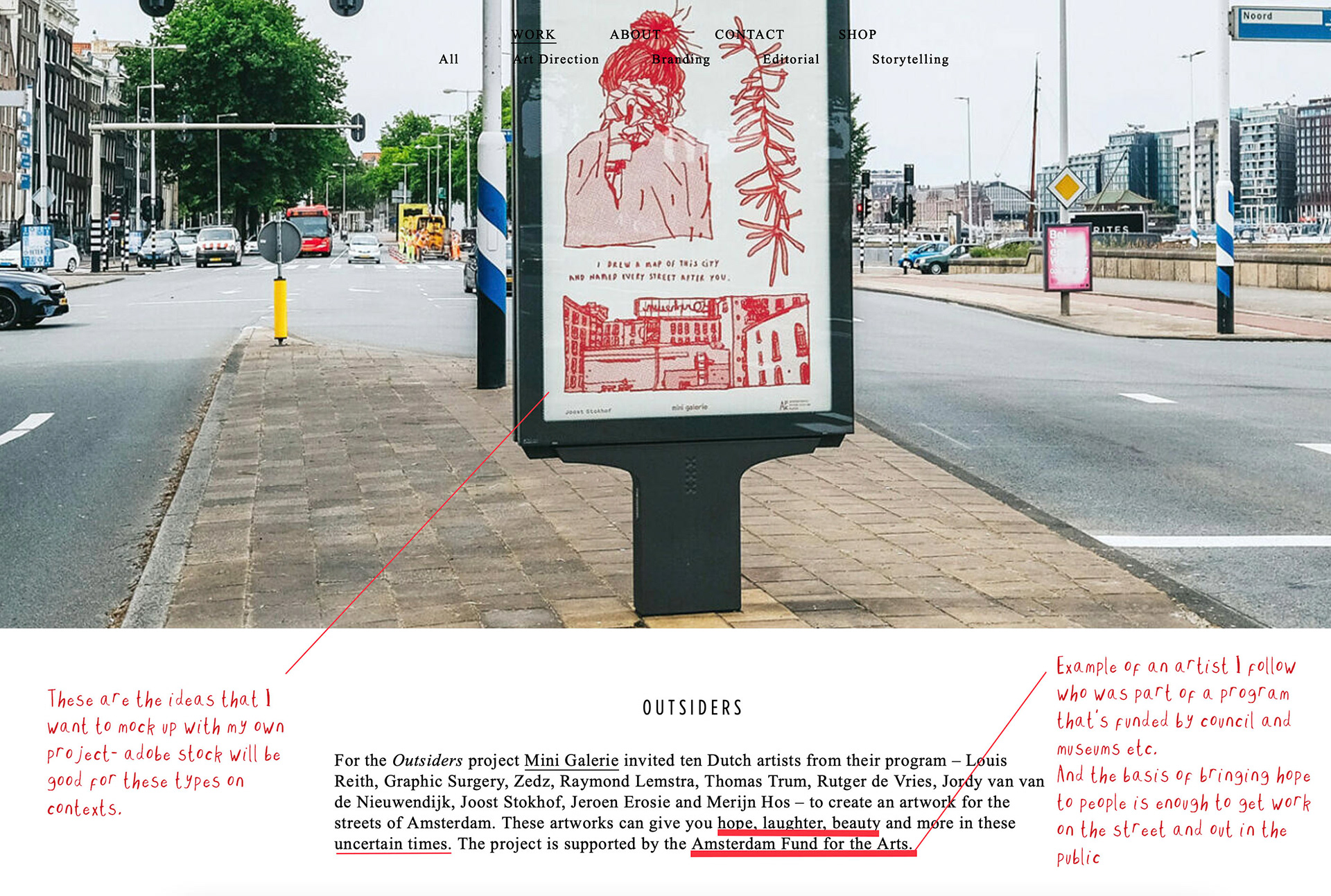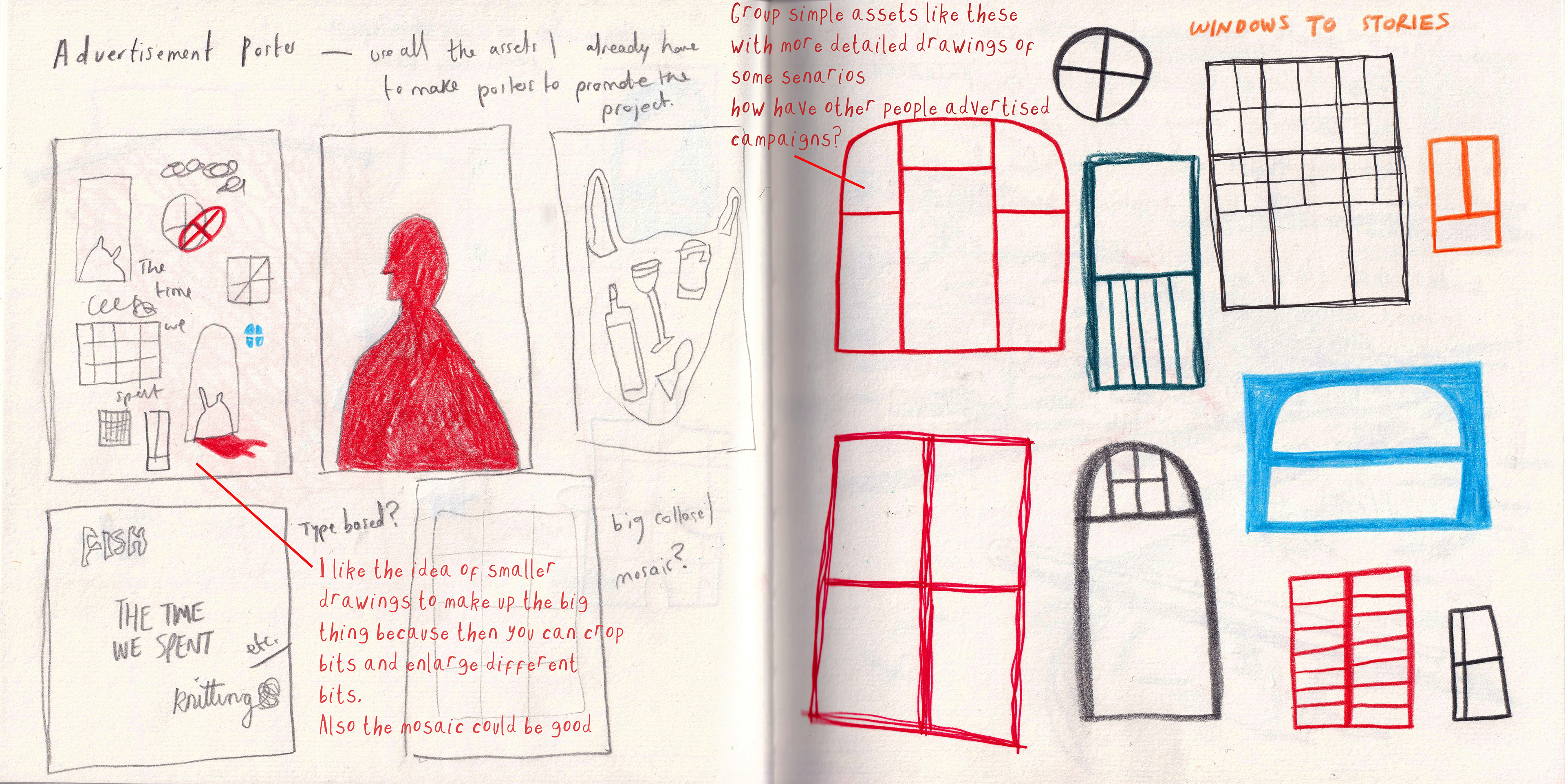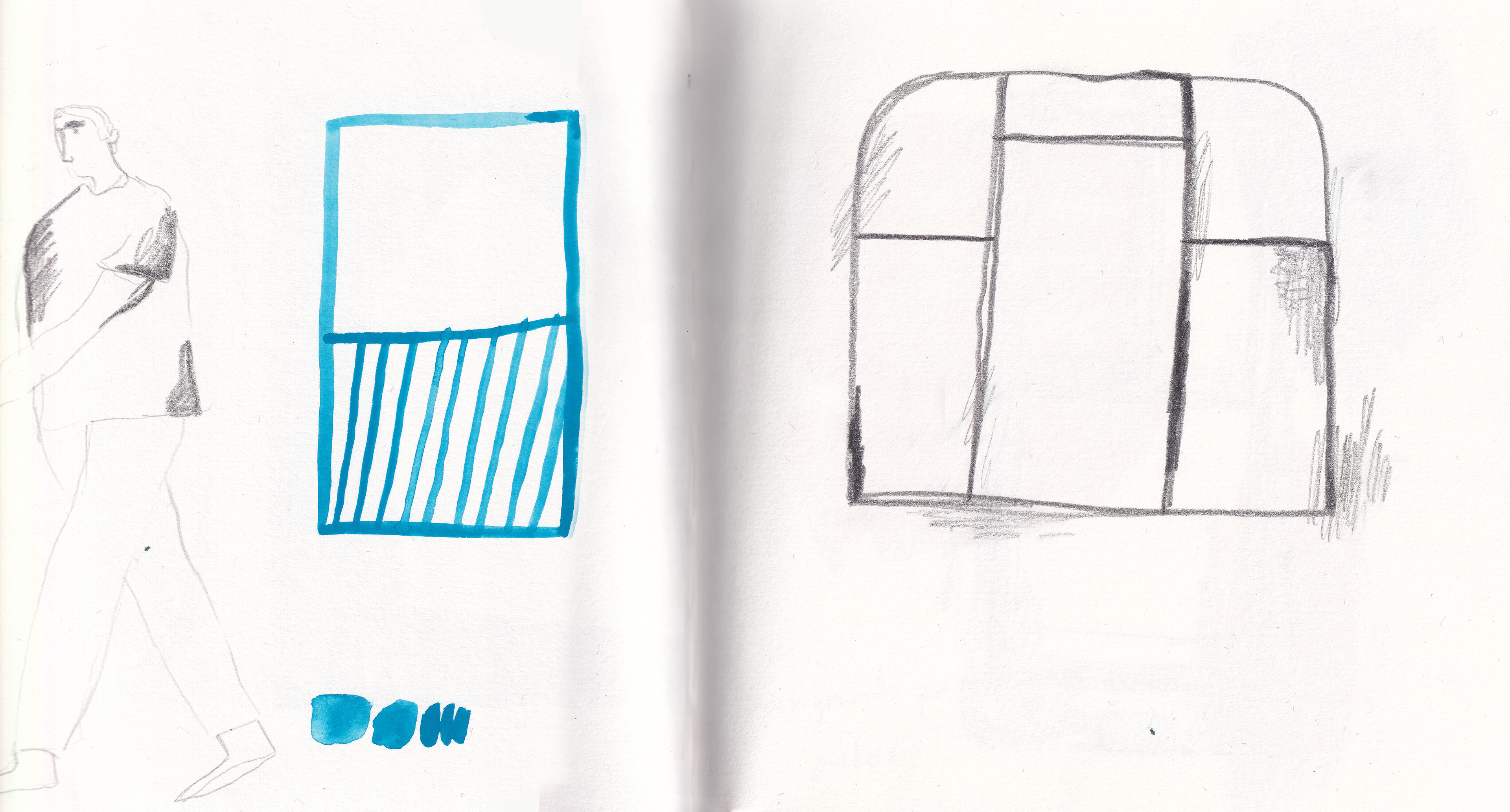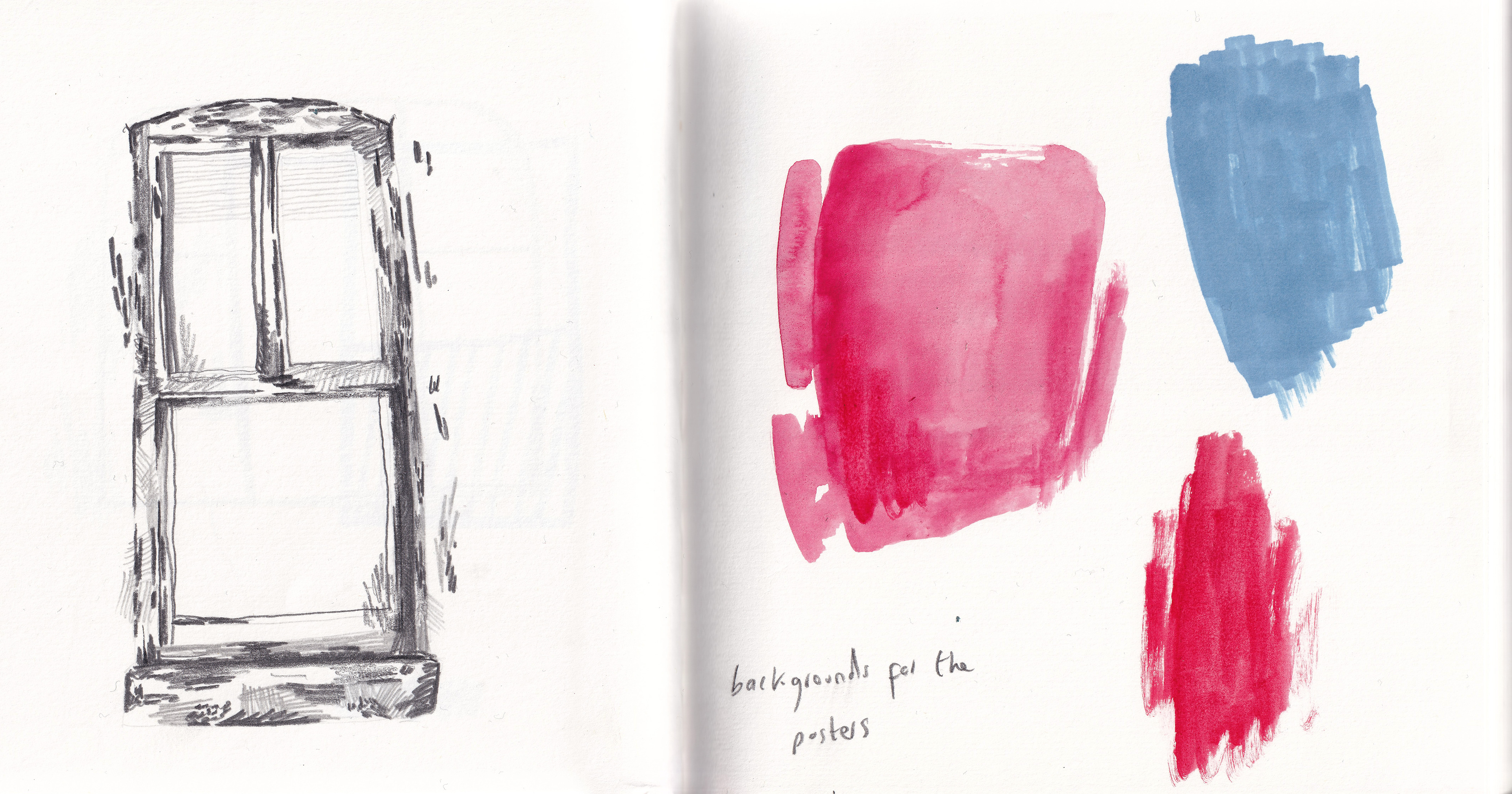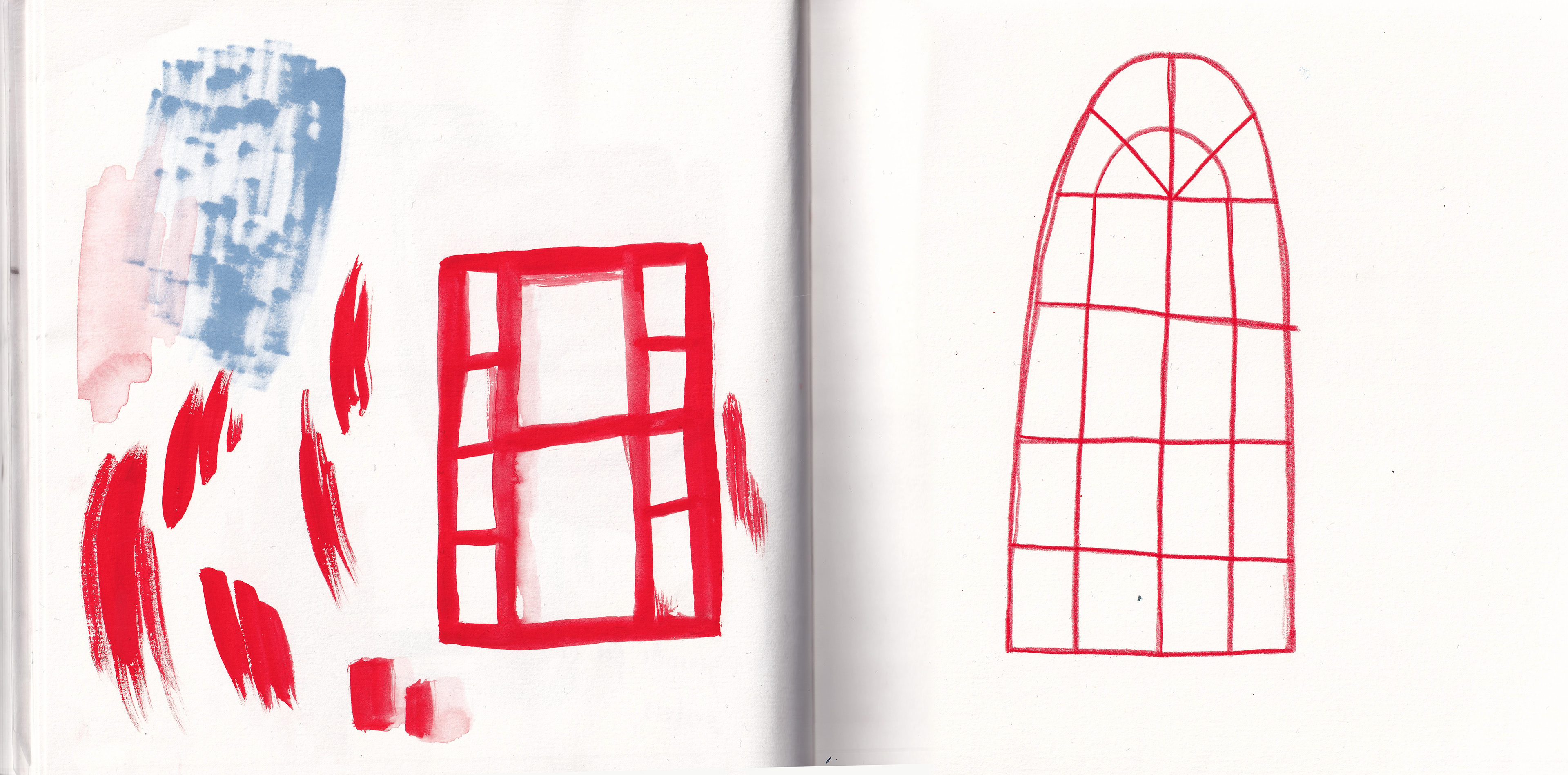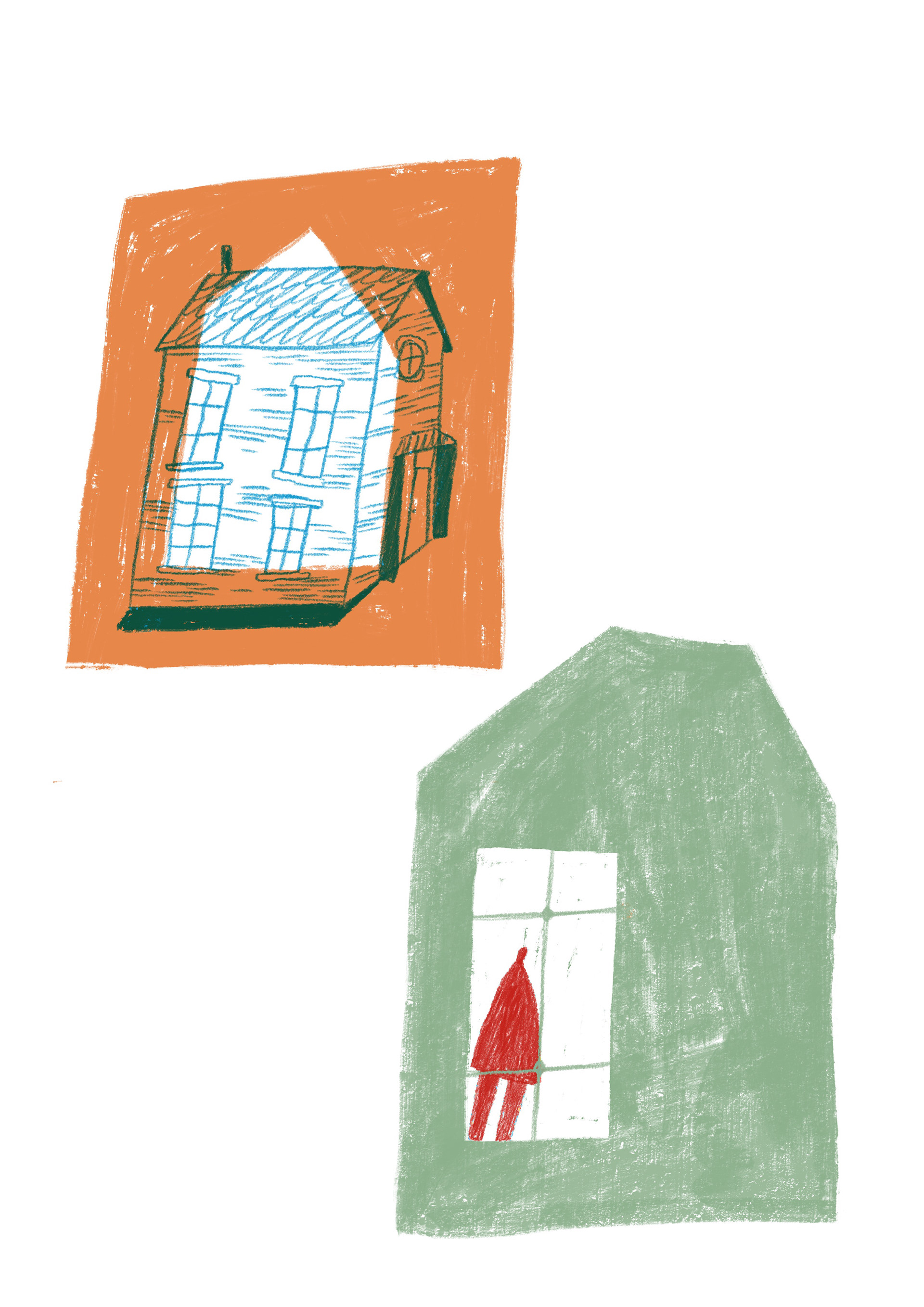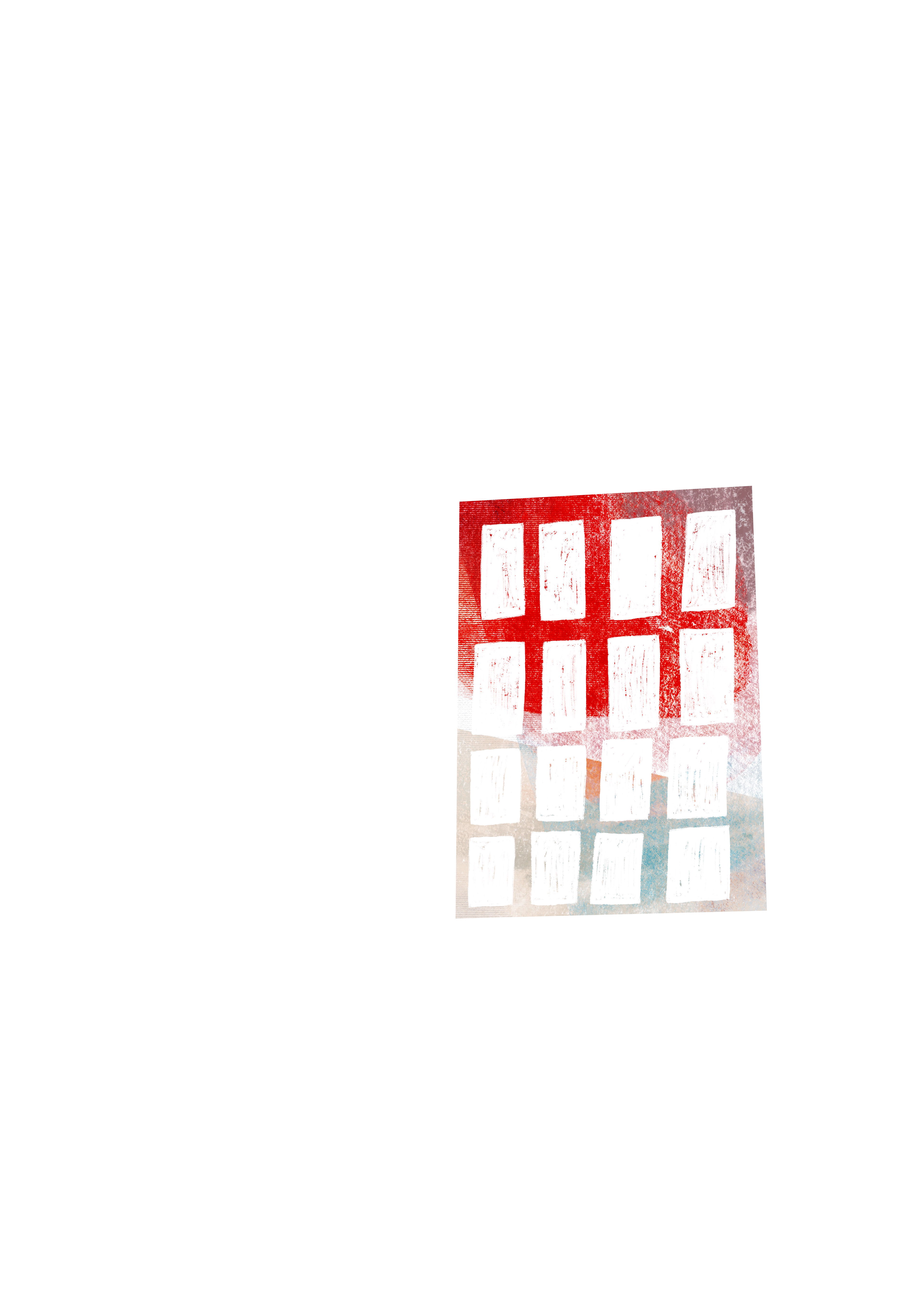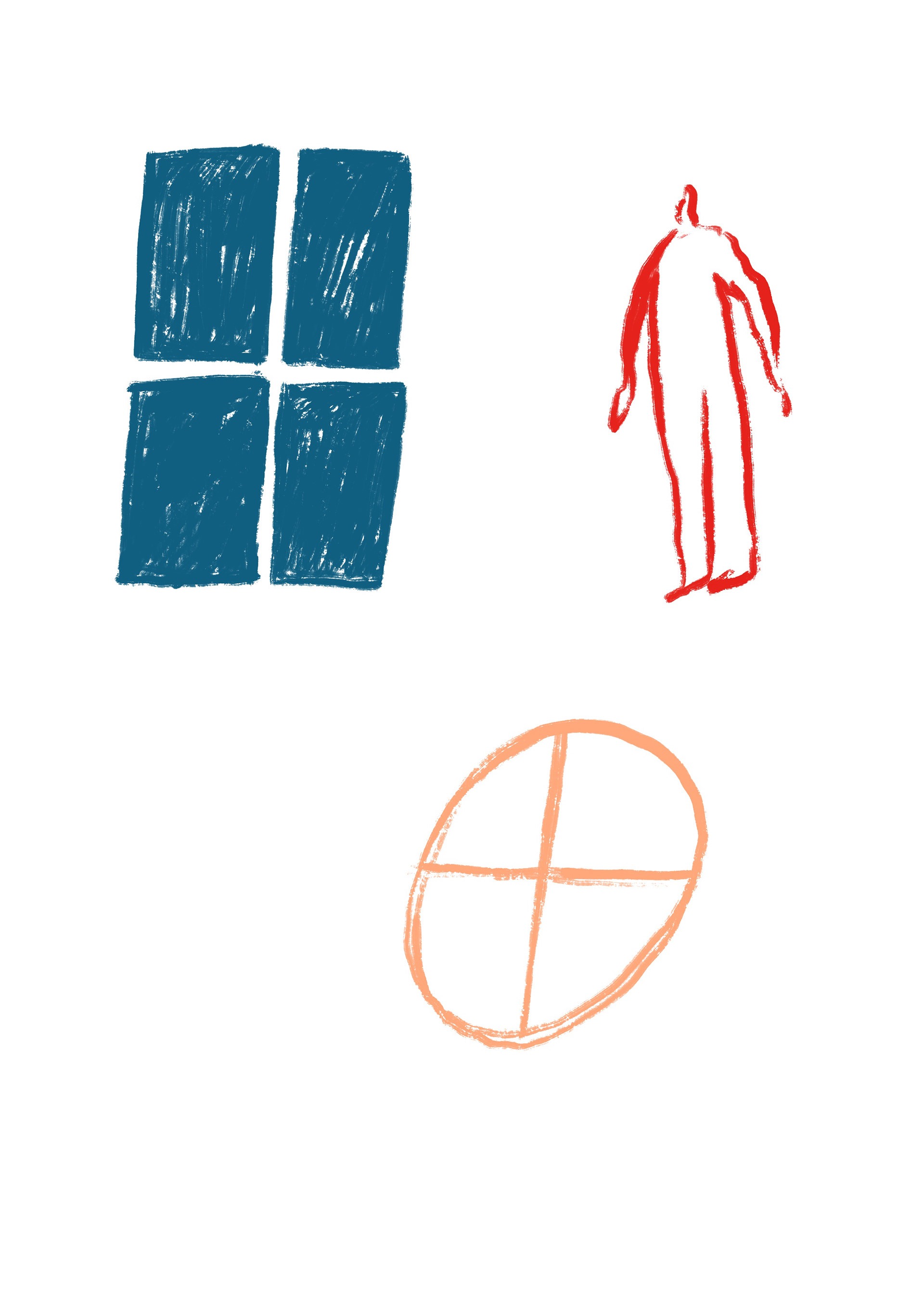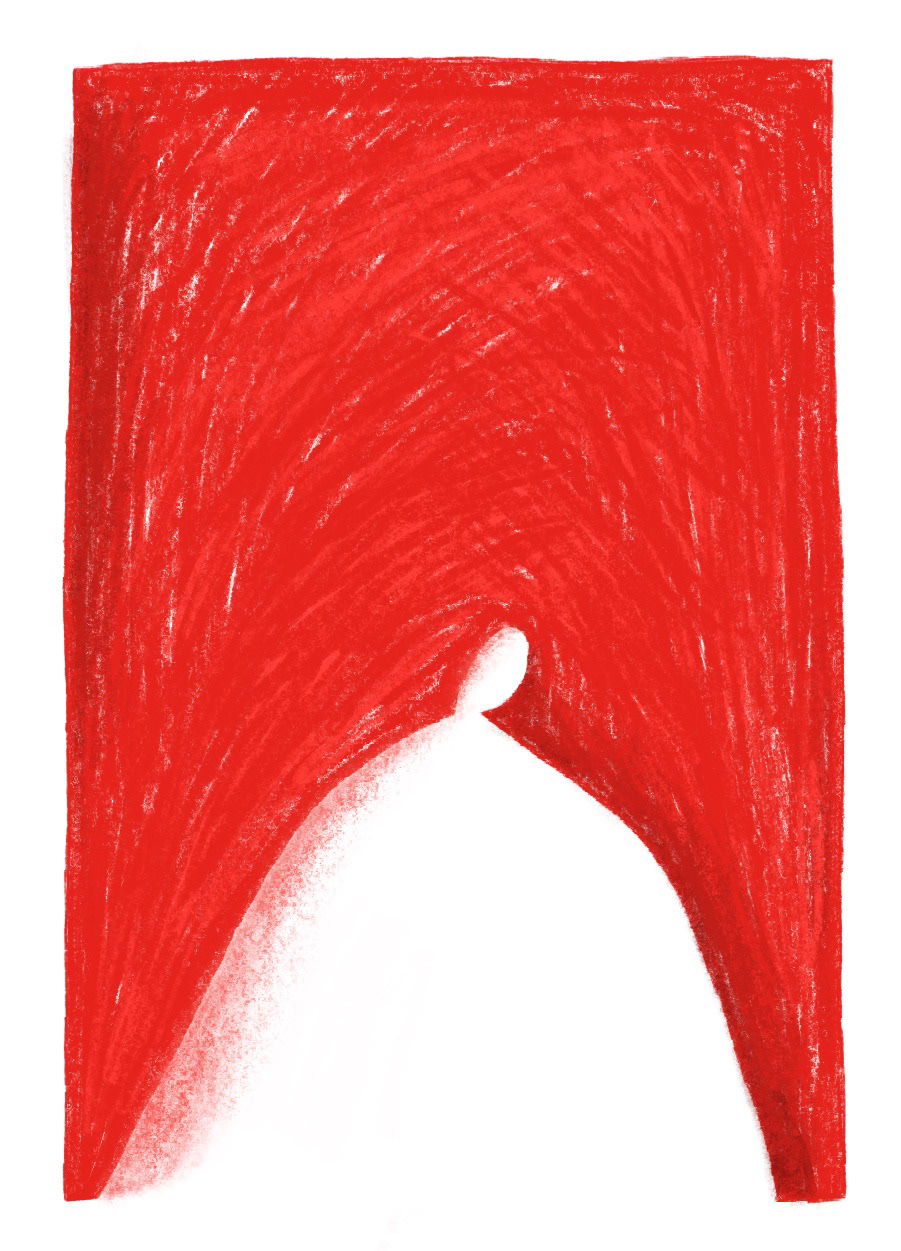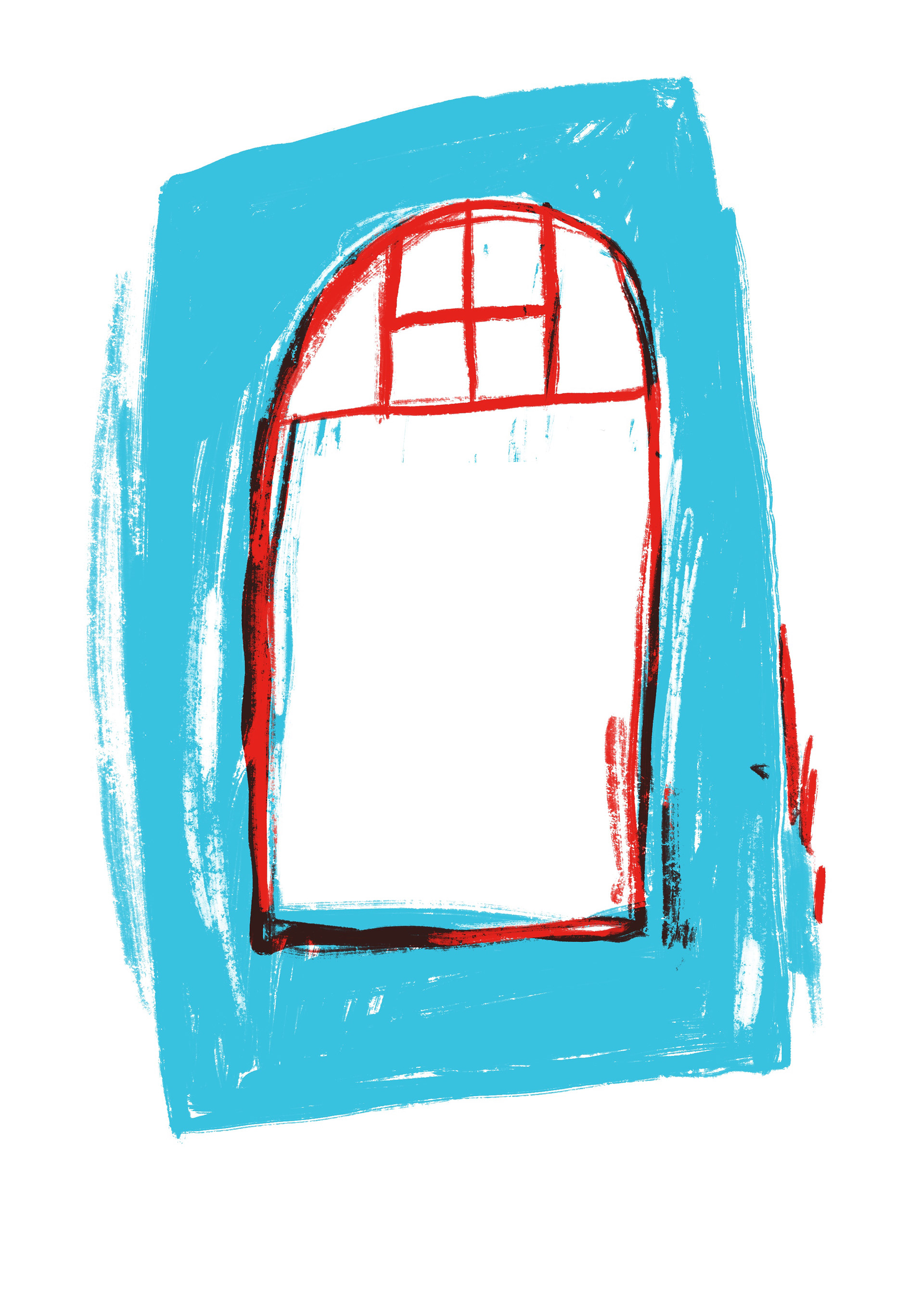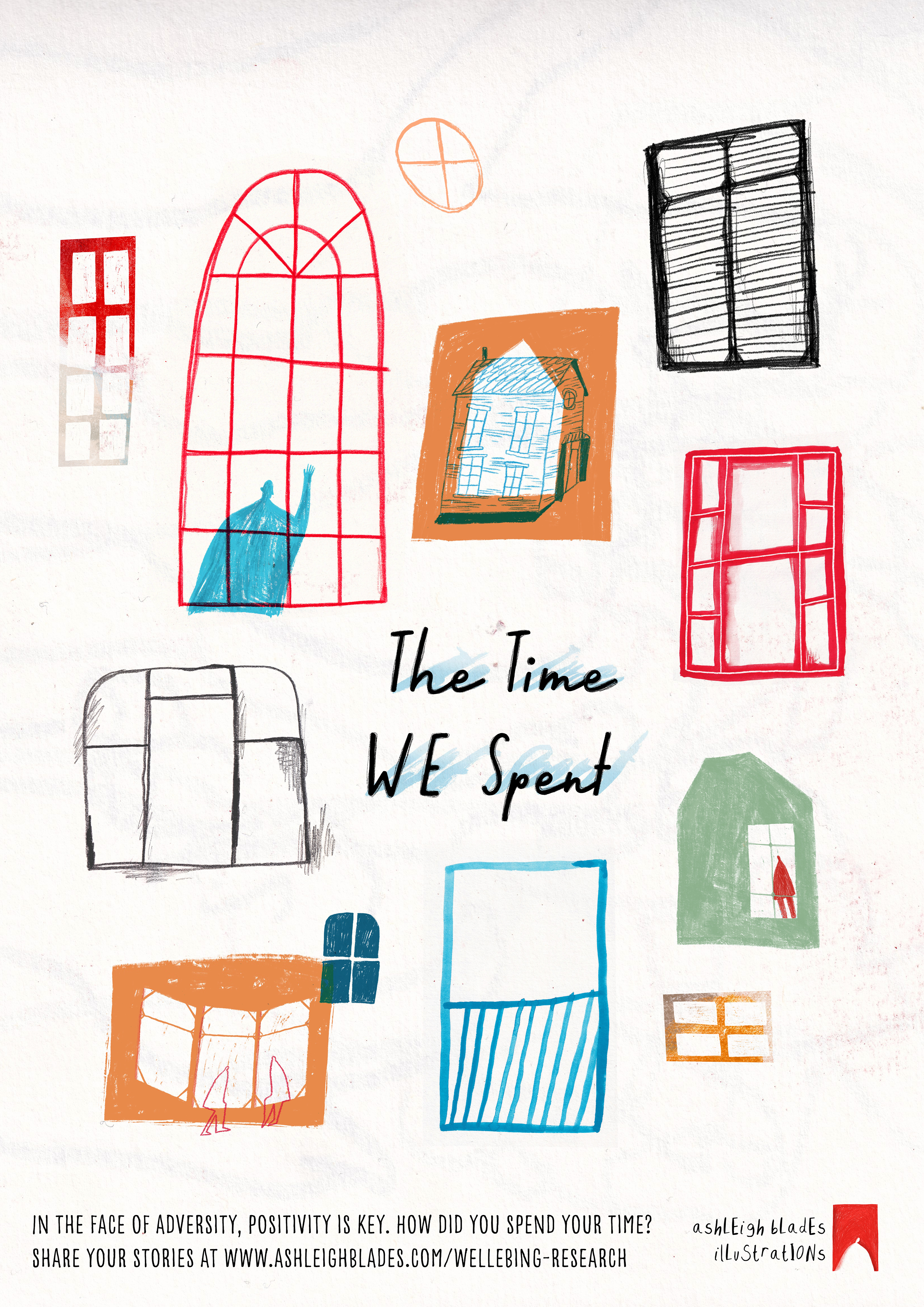 This is the main poster for my advertising proposal for the end of Authorship.
The illustrations are a mix of scanned drawings, paintings and digital work. I used a scan of a blank sketchbook page as the background to add some depth instead of simply having a white background, this also enforces the sketchy stylised theme that runs through my practice. 
Below I have mocked up different ways that the poster could be advertised, and included a mock-up of the final publication book cover, this is subject to change depending on the direction that my practice takes in Unit X.