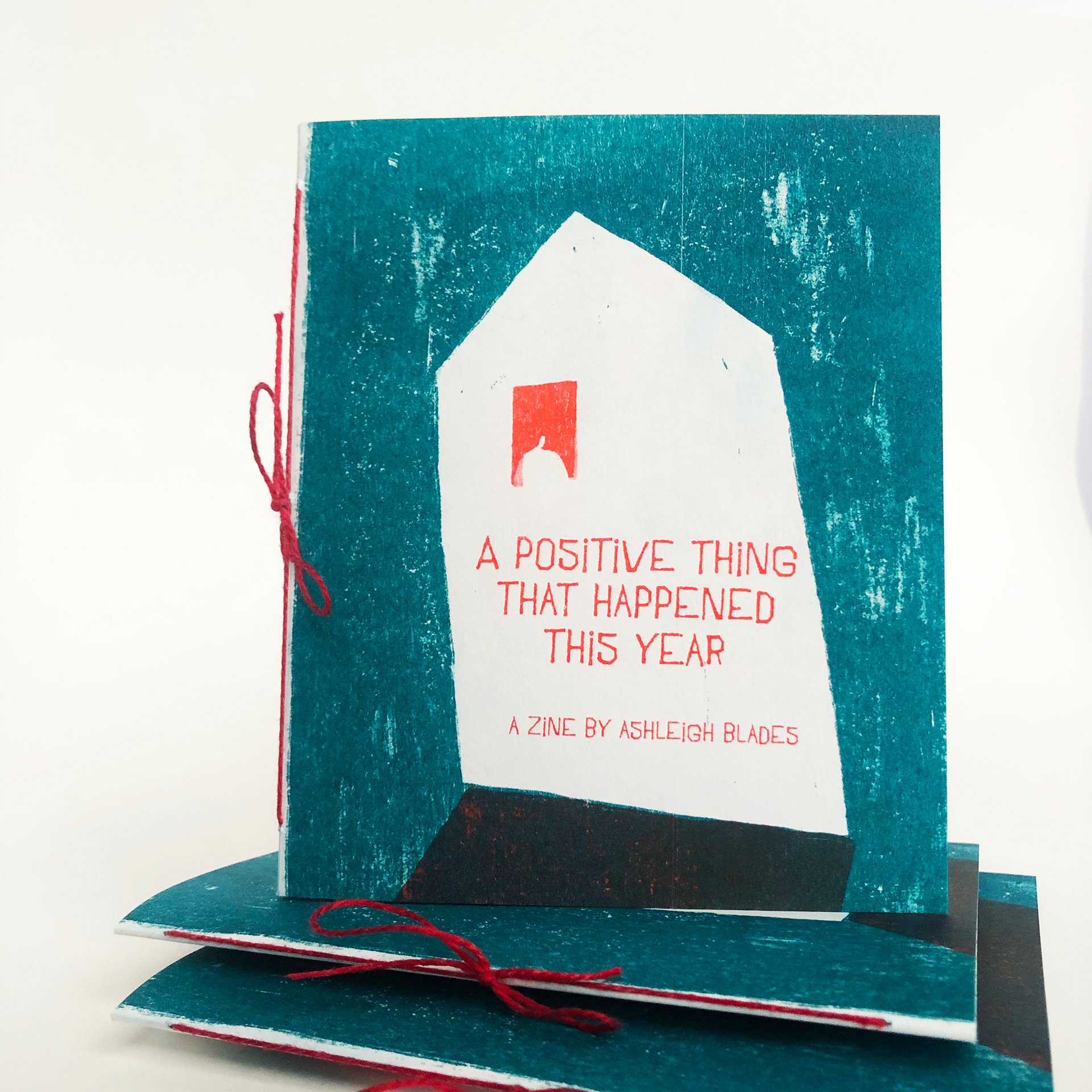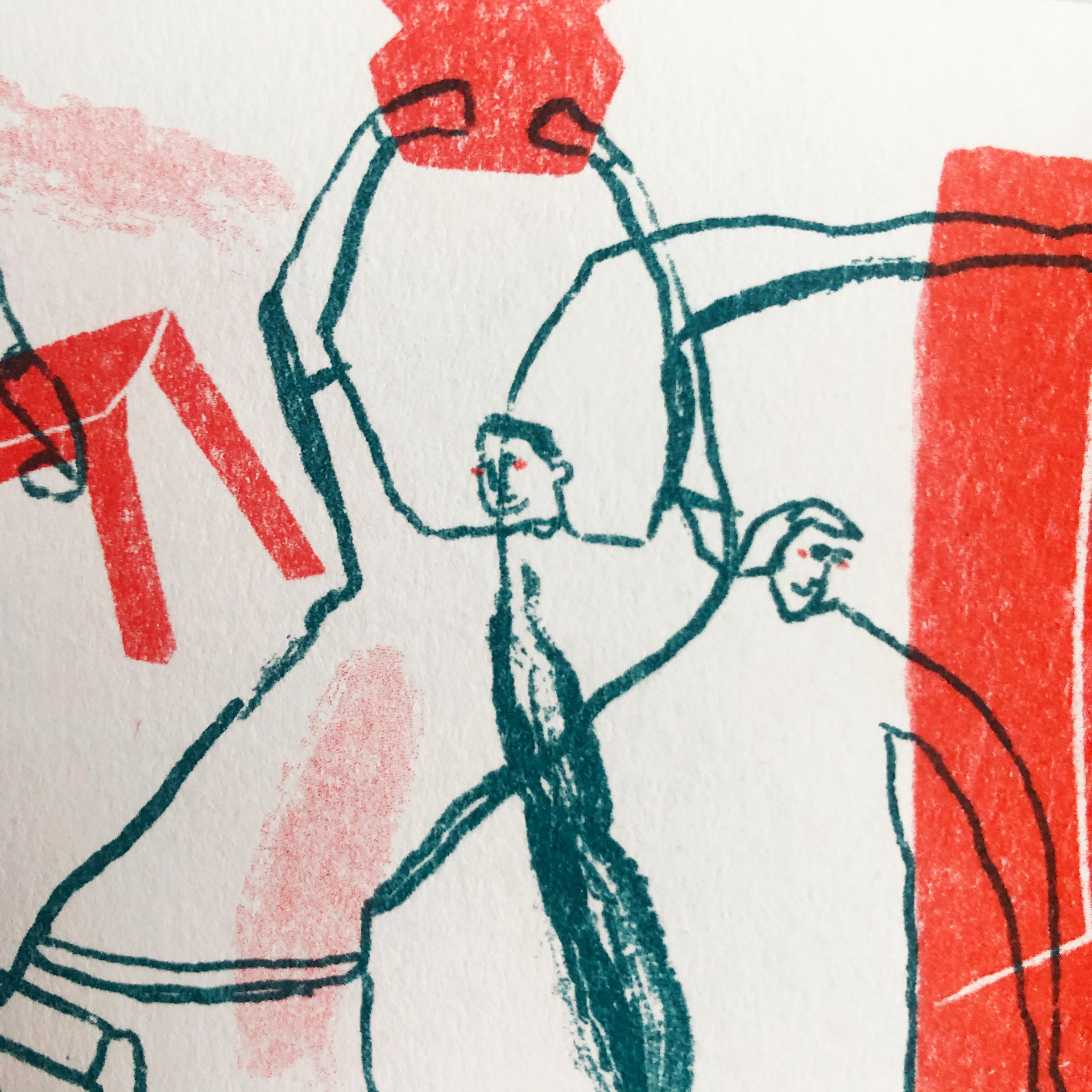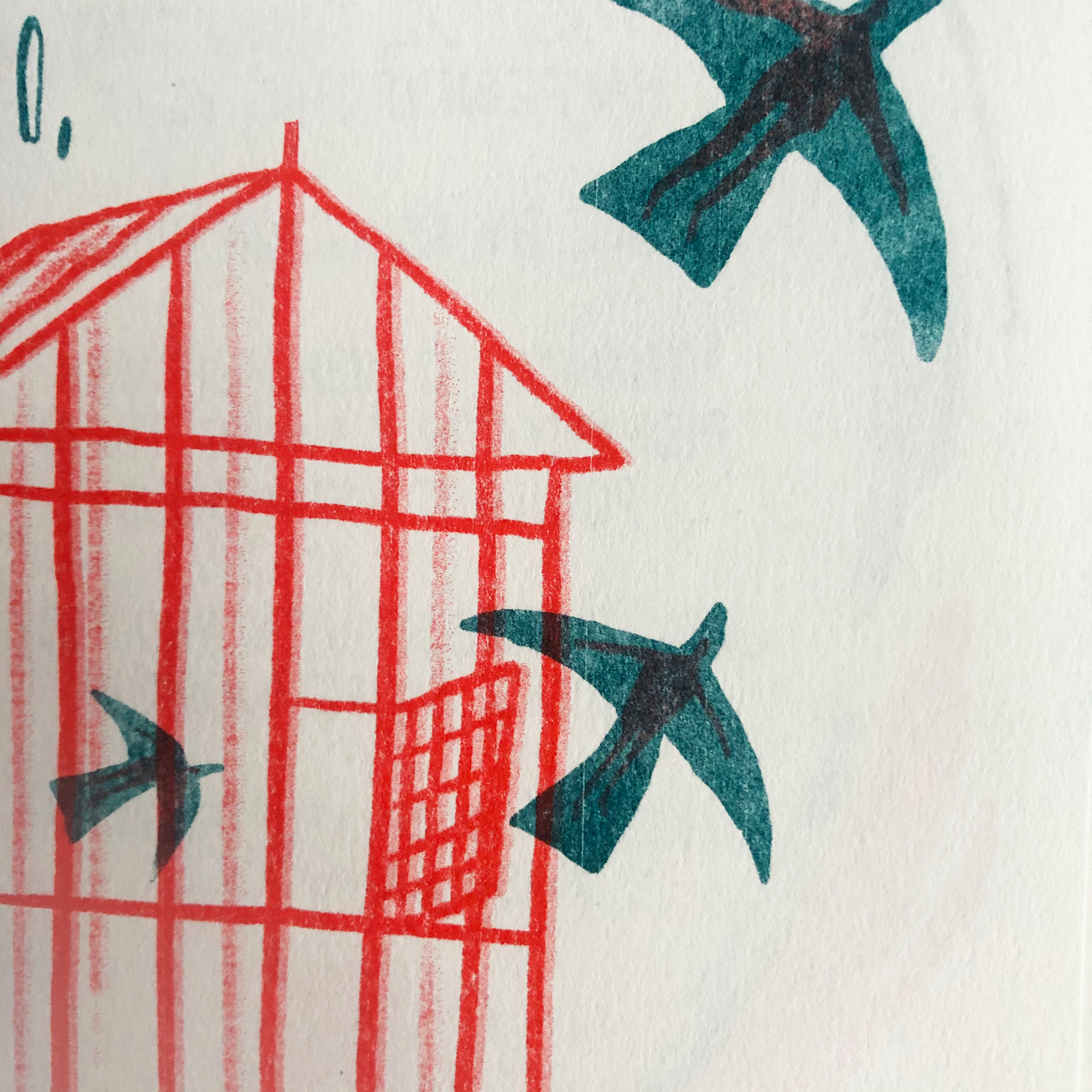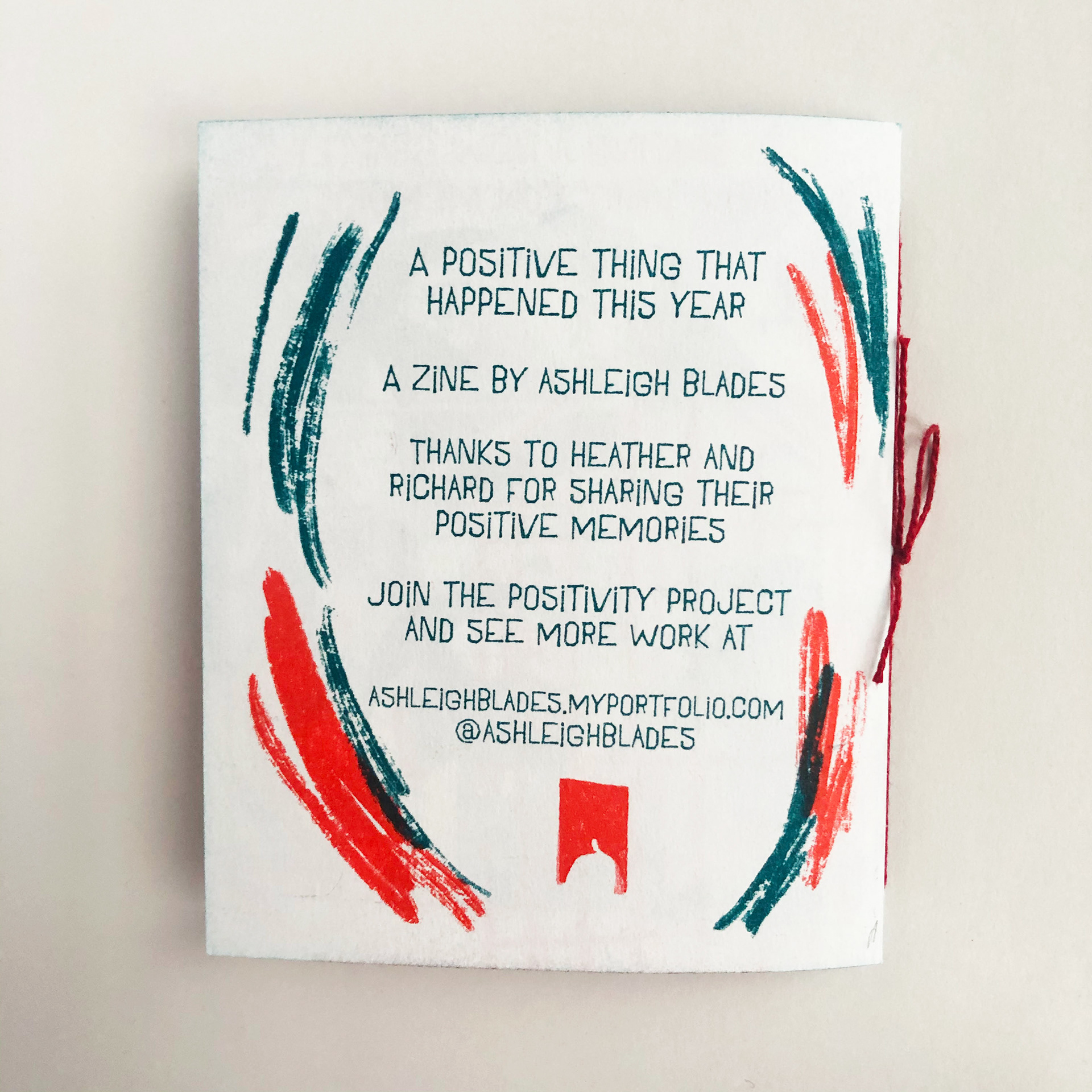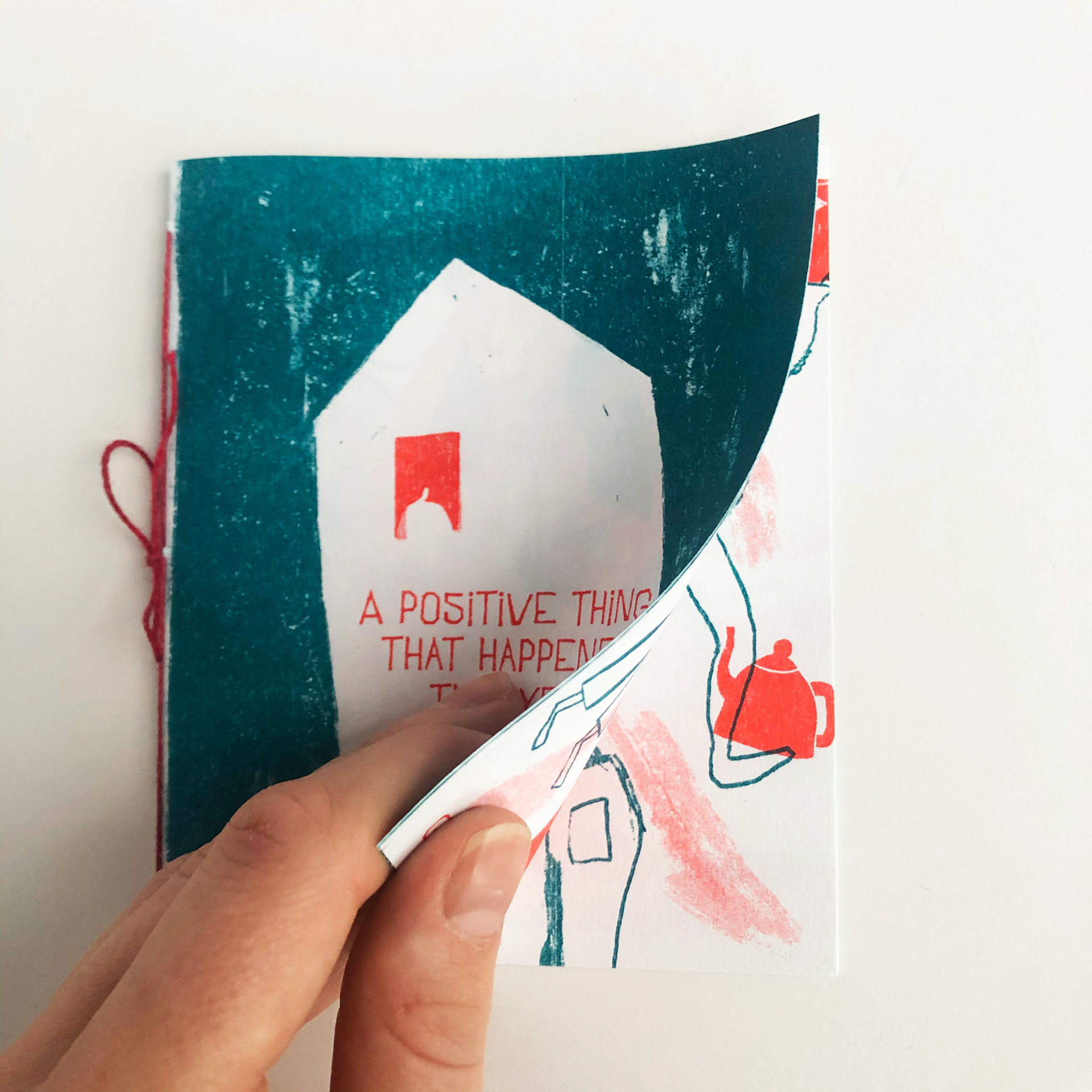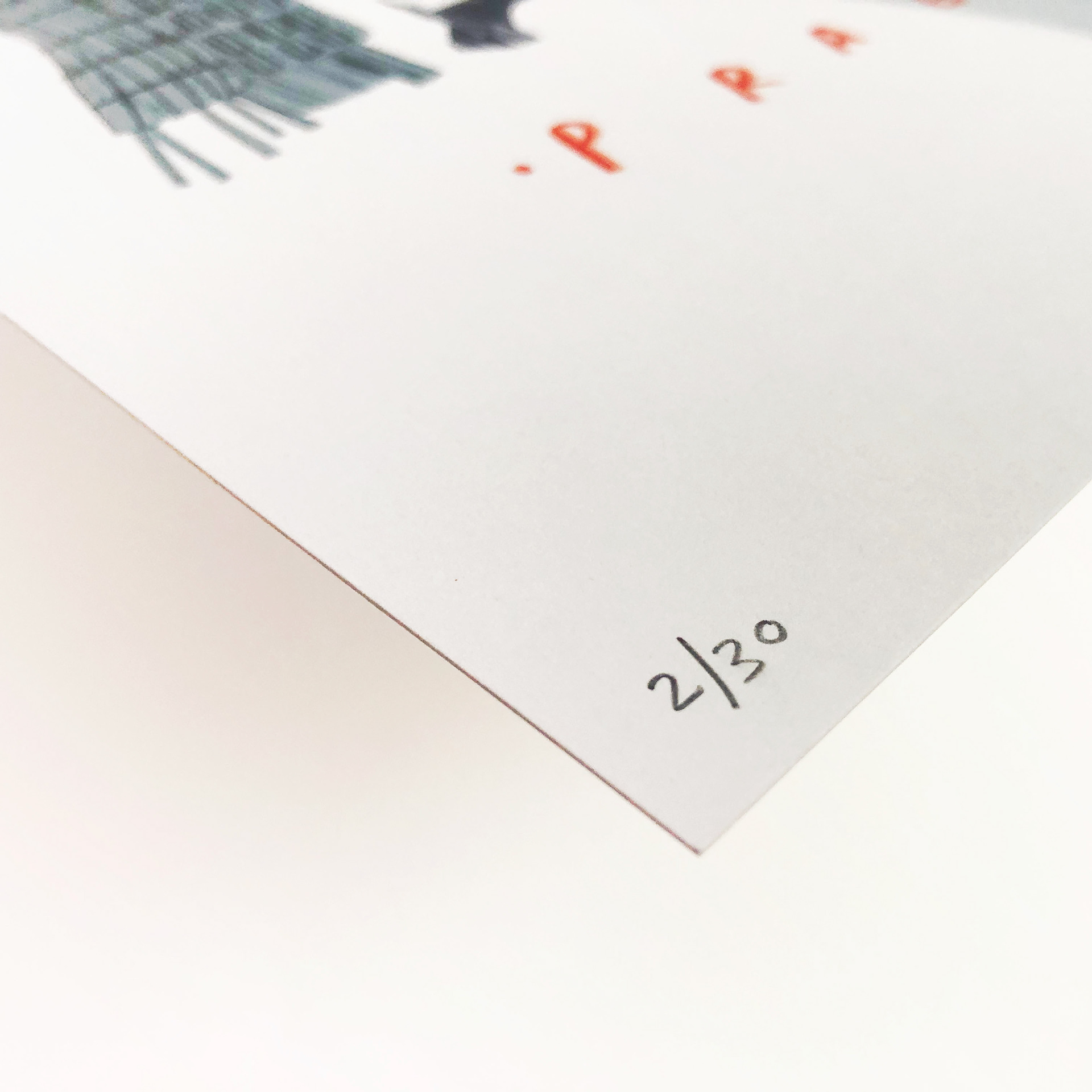 A Positive Thing That Happened This Year.
This small press risograph zine explores a positive, real memory from 2020 experienced by a group of people helping their friend move house. The ten page book is written, illustrated, printed and bound by myself.
This work is part of an ongoing wellbeing project that intends to explore the positive experiences of different people in 2020, and highlight how everyone can be mindful about their own daily experiences in the future. Follow the button below to the blog to follow the project as it progresses.