This is my main blog for the summer task for third year Illustration. This page will have all my work and sketches. Alongside this, I have a seperate page for all the research and reference images used in this project.
The brief involved reseraching the BBC's lstening project, in which everyday people have intimate conversations between a friend or relative which is then archived to be kept as a historical refference of our lives today. Instead of choosing one of the pre-recorded clips, I took a personal approach and talked to my Grandma about her life when she was in her 20's. Below is the audio clip of the conversation. The conversation has been edited to the main part that I was creating work from, however the rest of the conversation has been archived to use for future references and projects.
My Grandad passed away 15 years ago and so I rely on my Grandmas stories to find out about their life together and the Blades family history. As The Listening Project is used as an archive of the lives of people today, I took this project to create an archive of my families history, more specifically, my Grandma's live with my Grandad.
I wanted to capture my initial responce to having the conversation with my Grandma, and so created a short gif to act as my starting point for the project.
The first images are from a smaller handmade sketchbook. They show my ideas when looking at existing audio clips from the Listening Project Website. I then moved onto a bigger sketchbook after I decided to use my own audio clip for the project.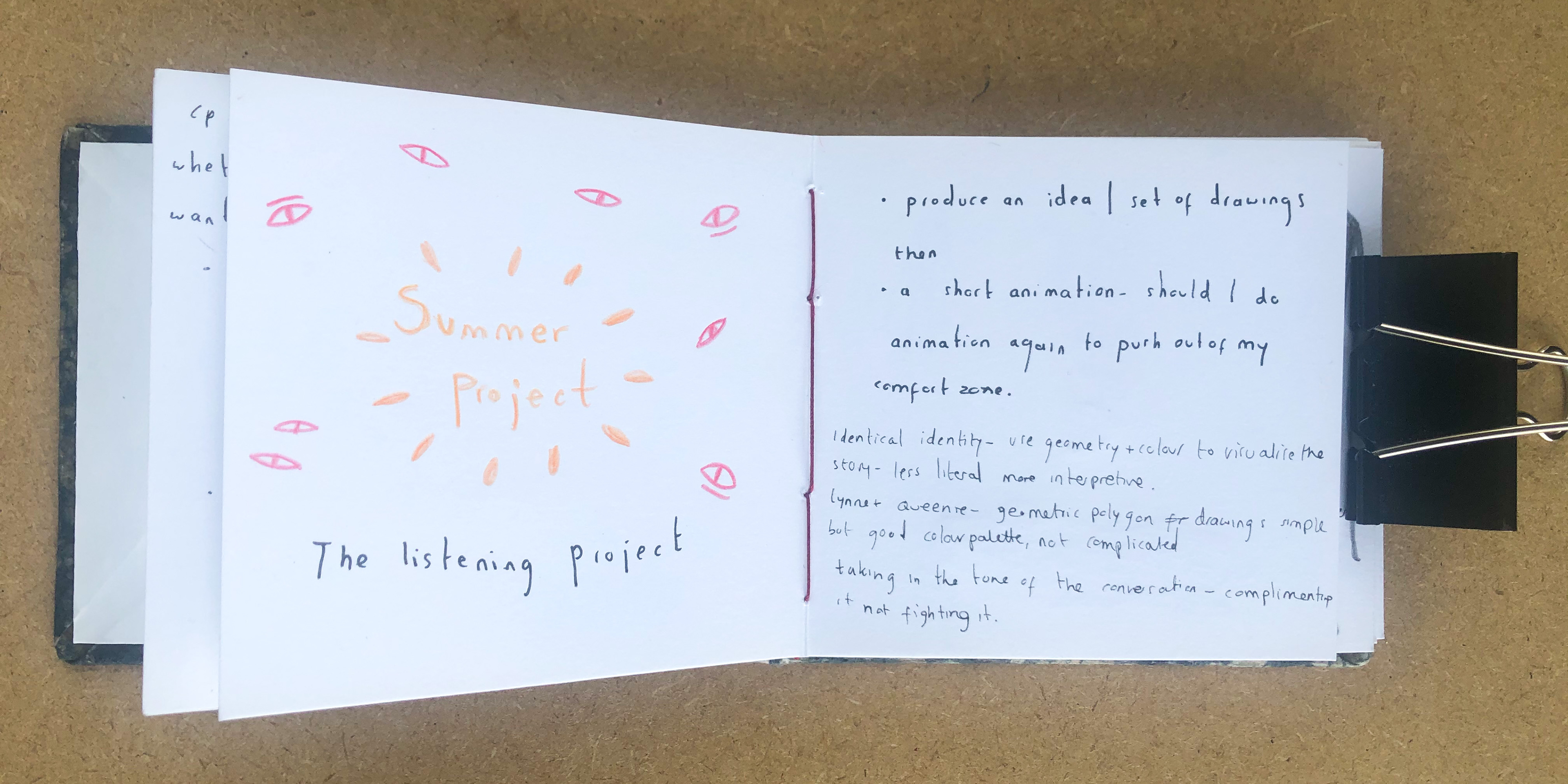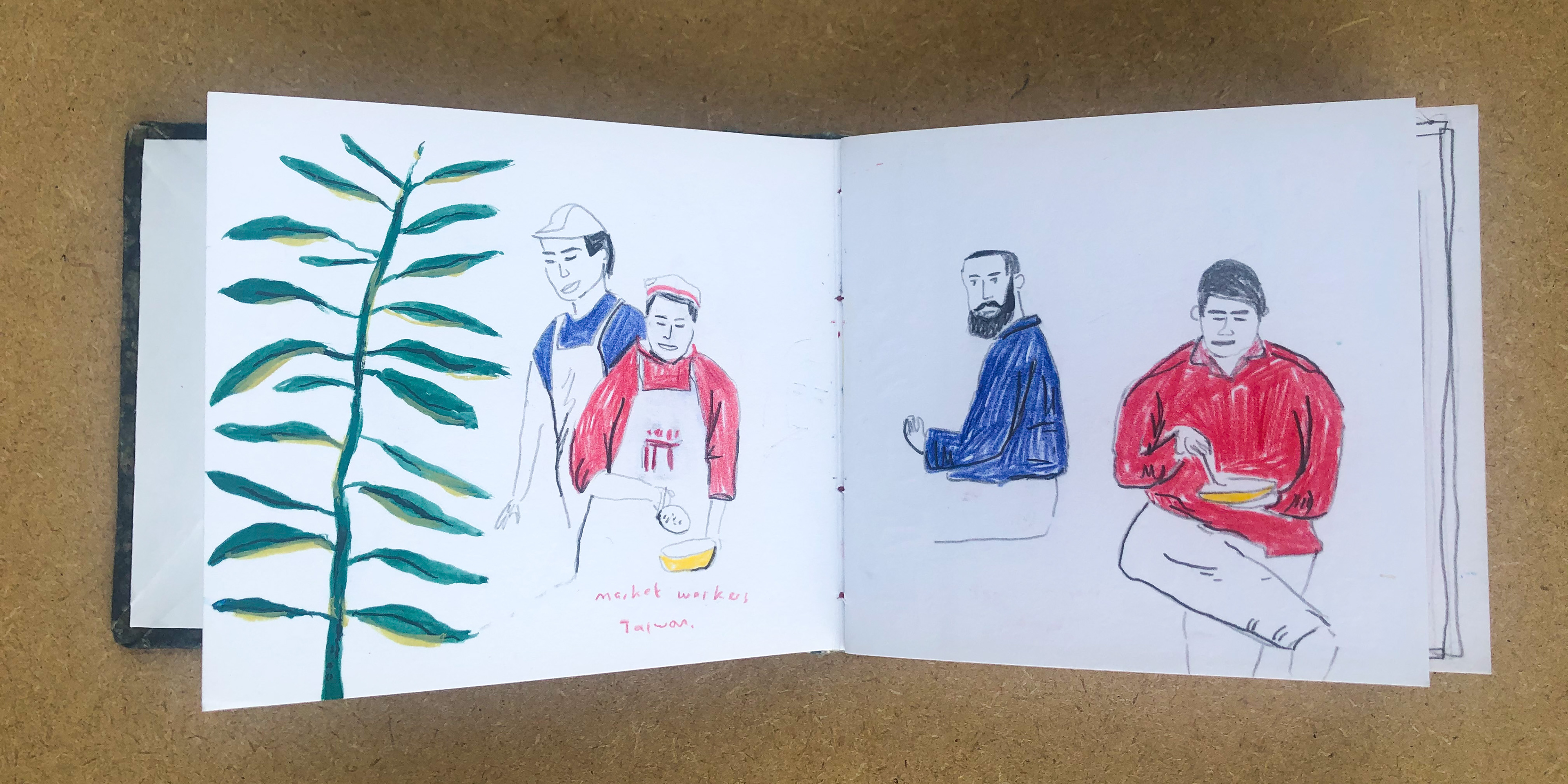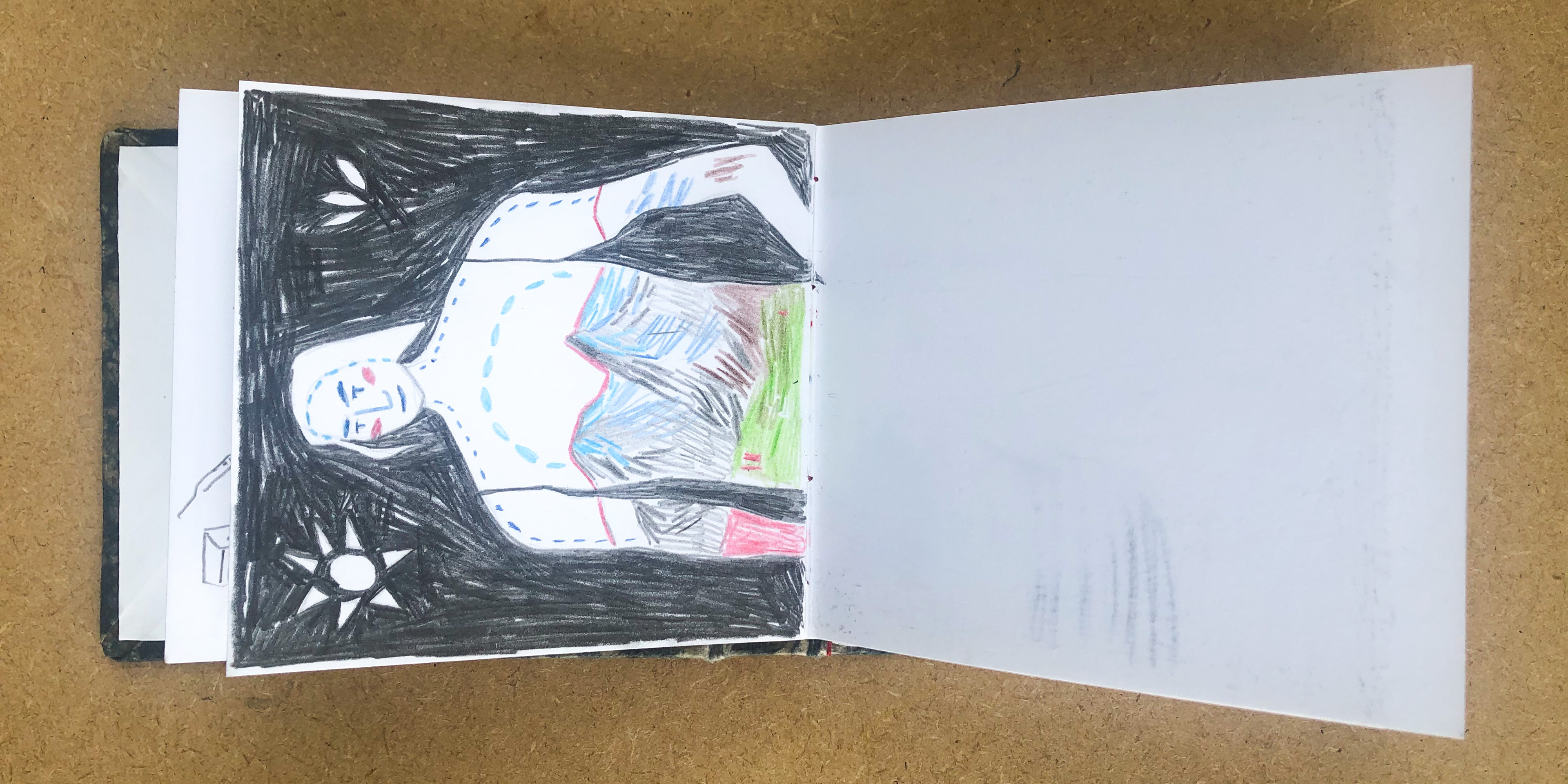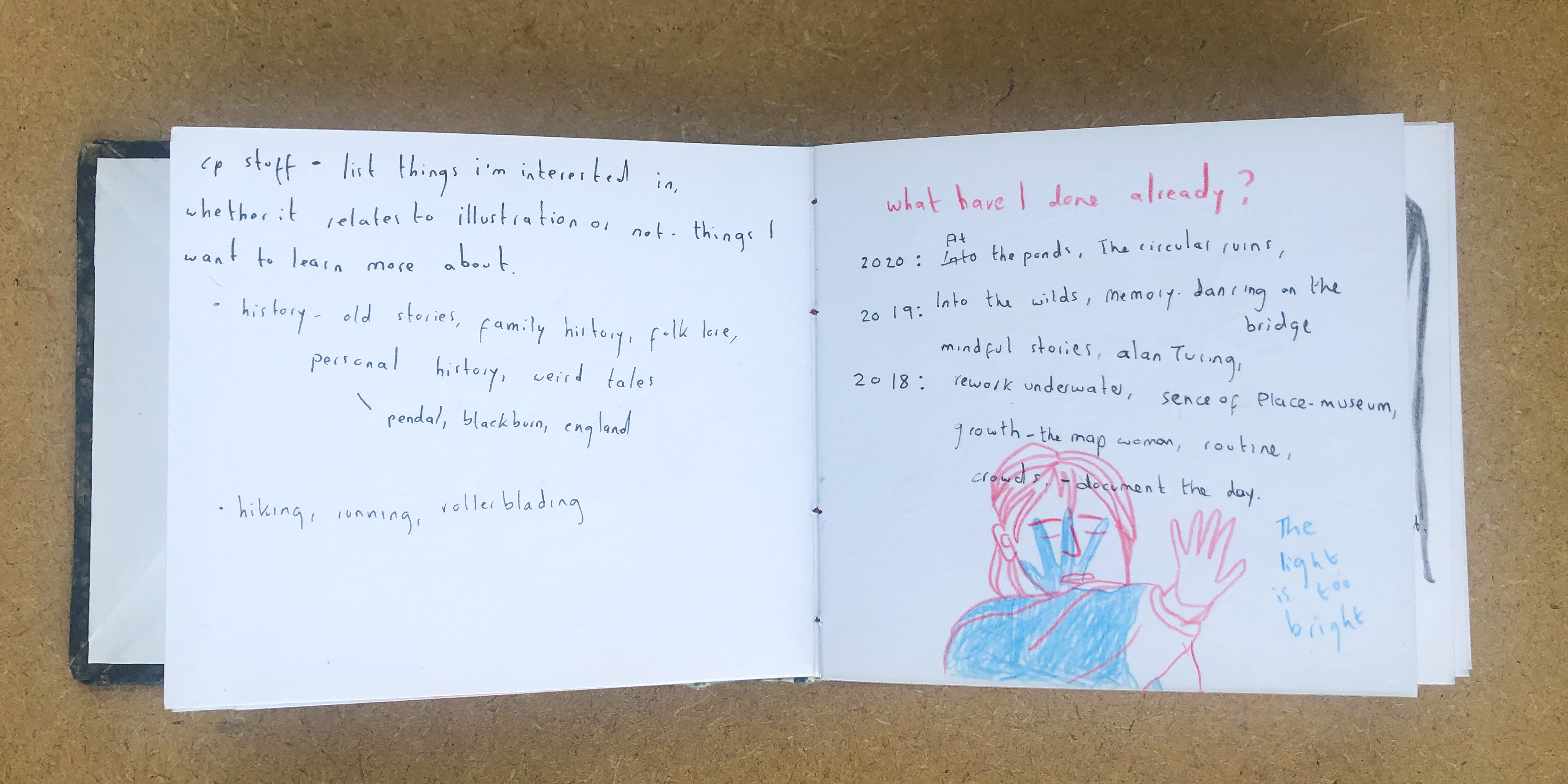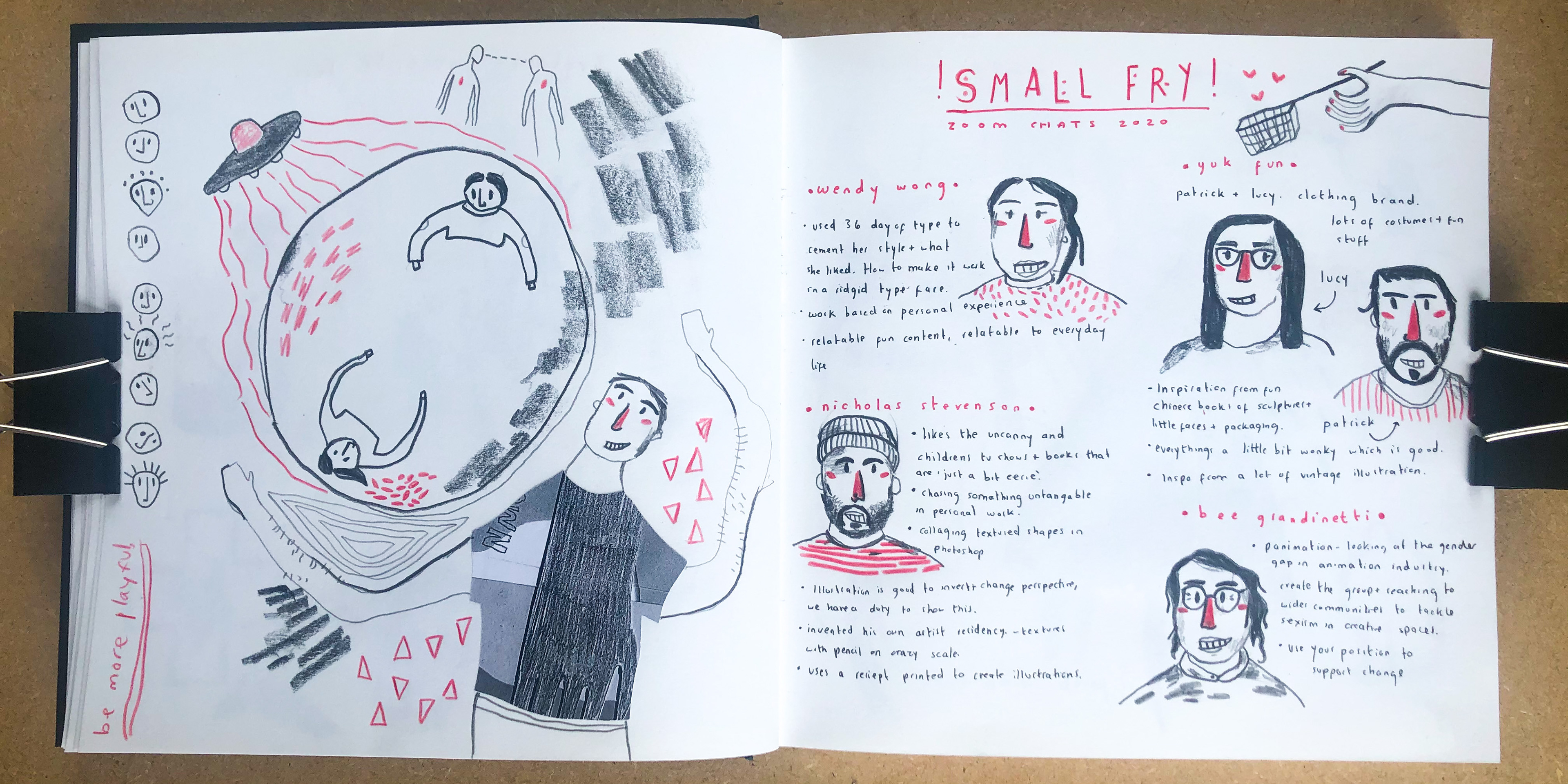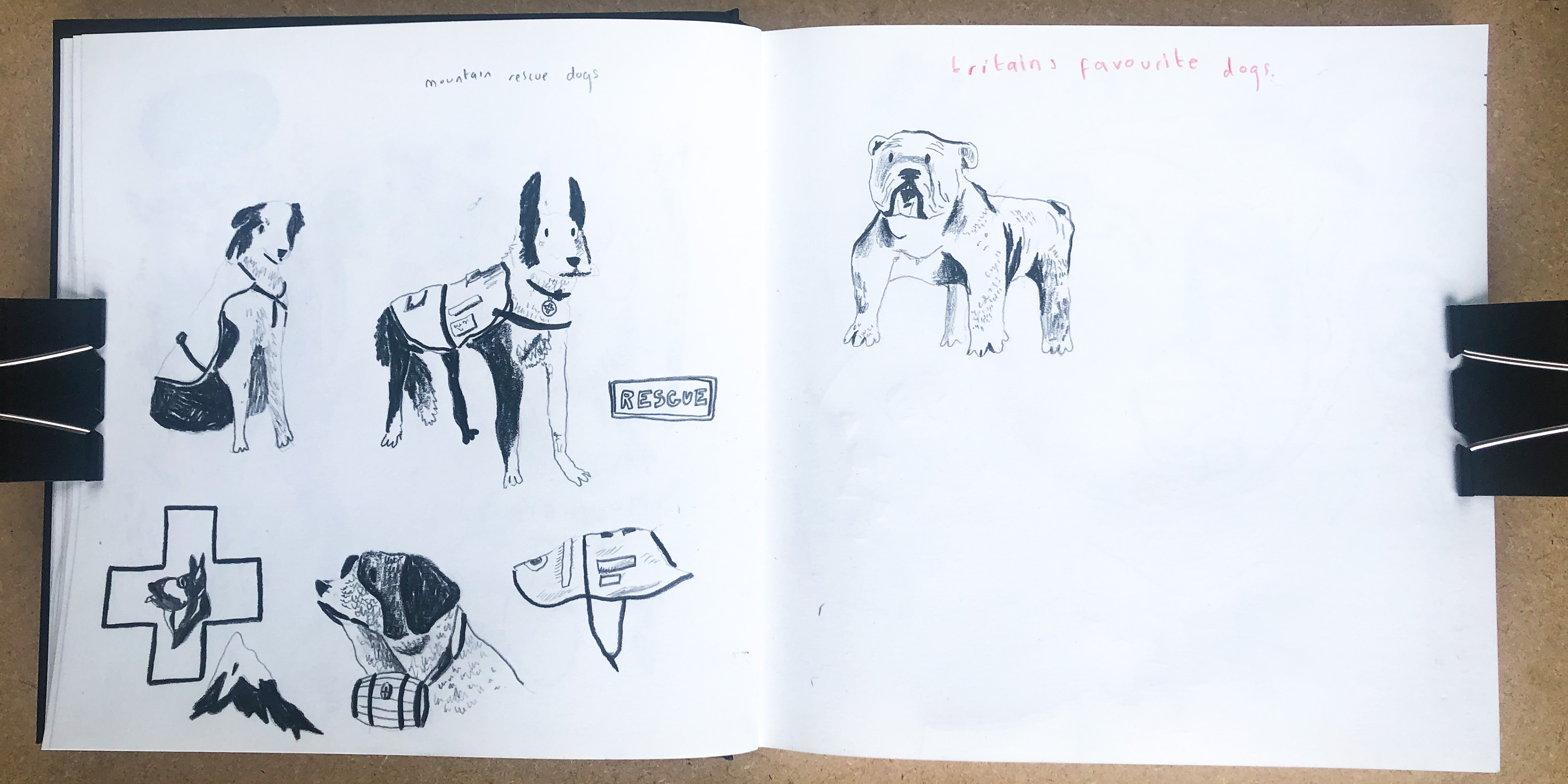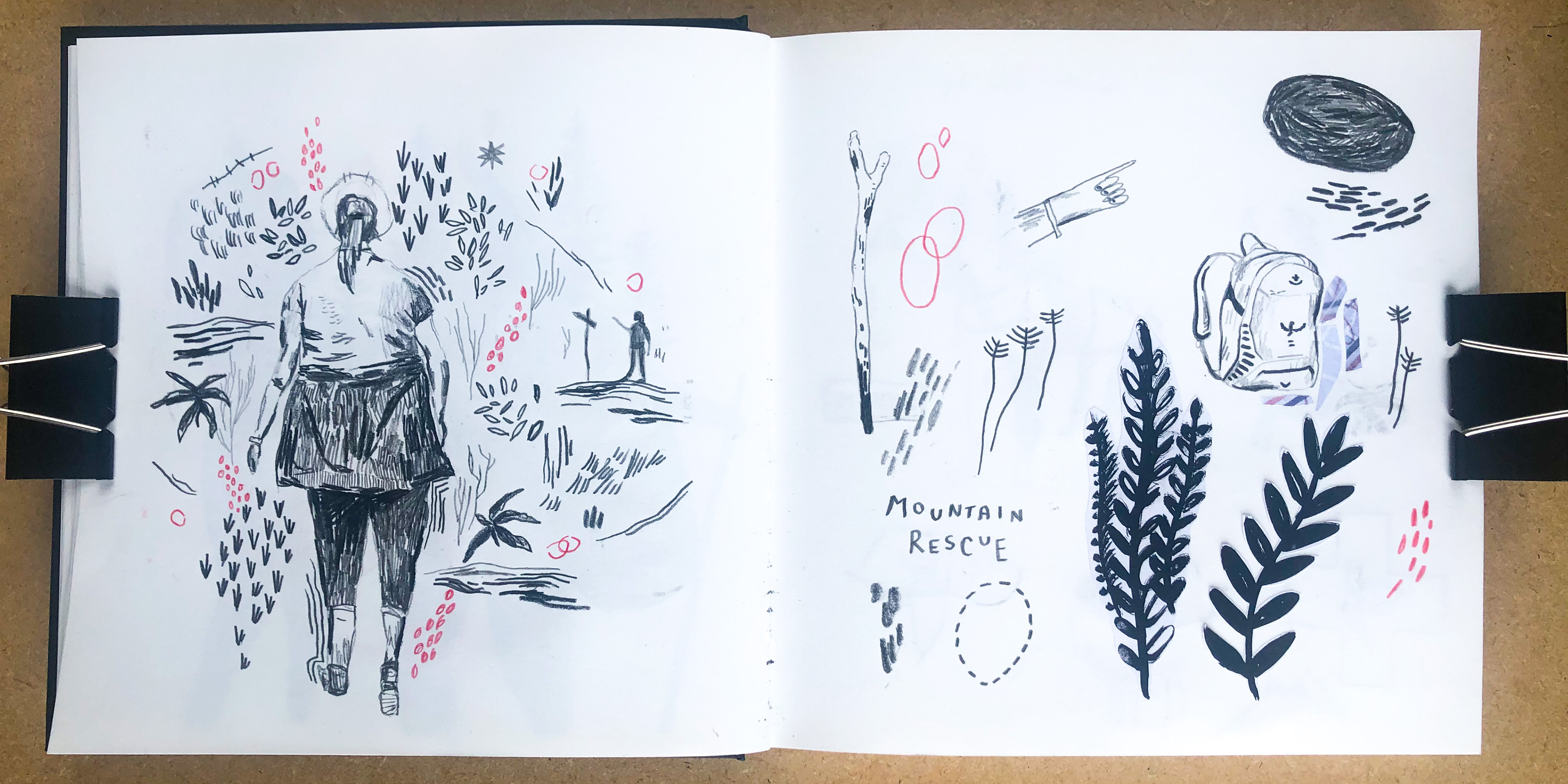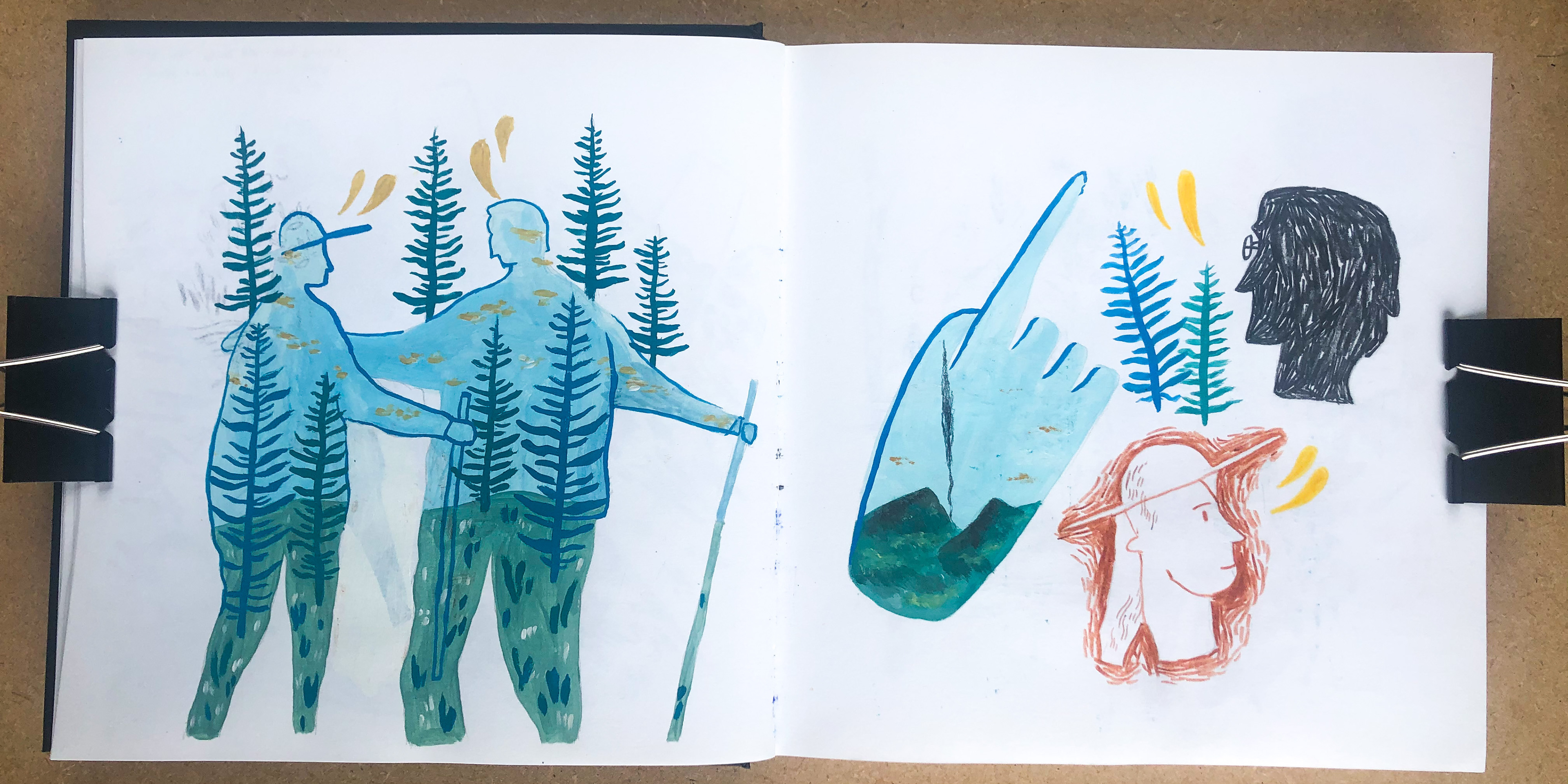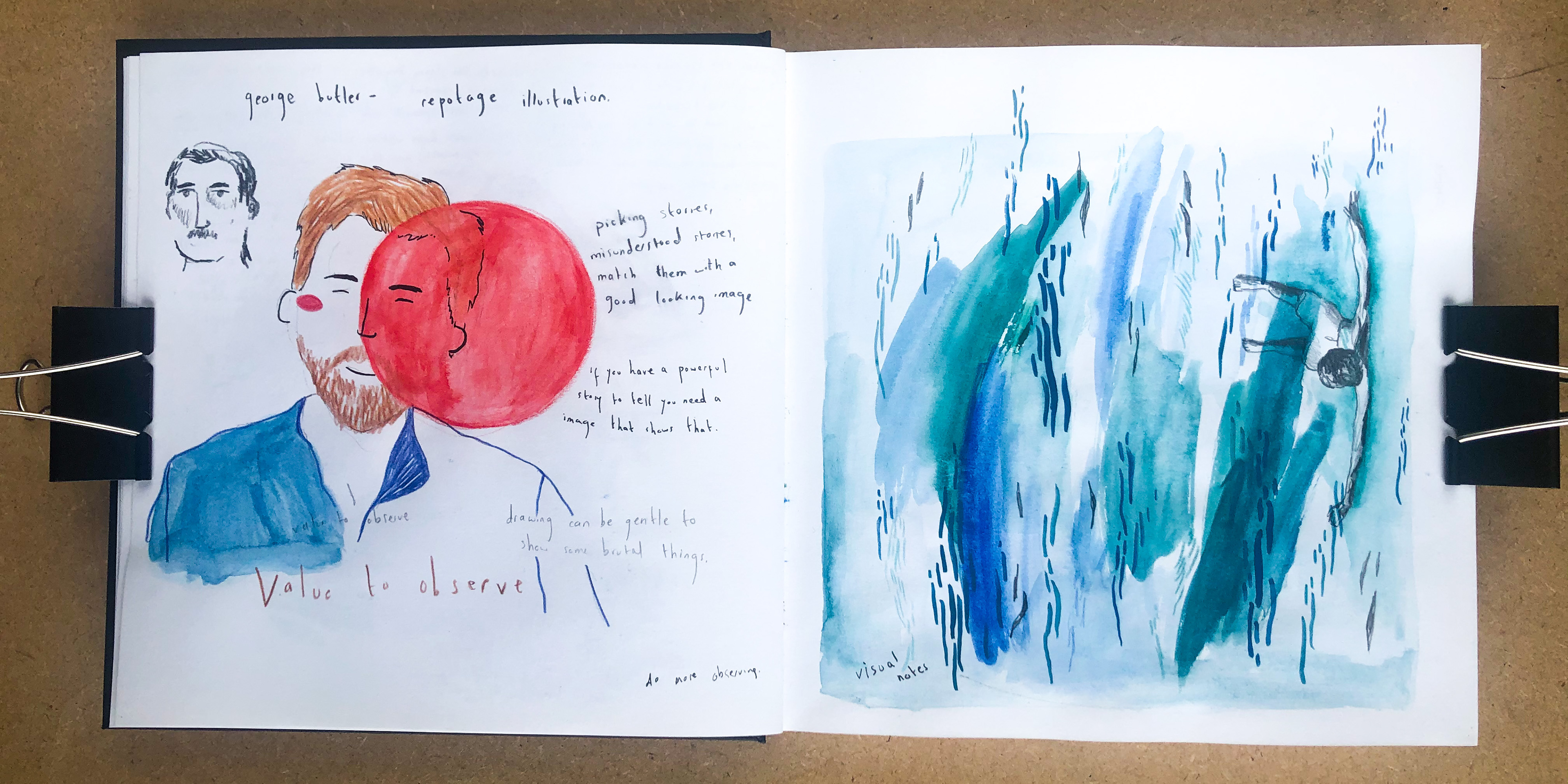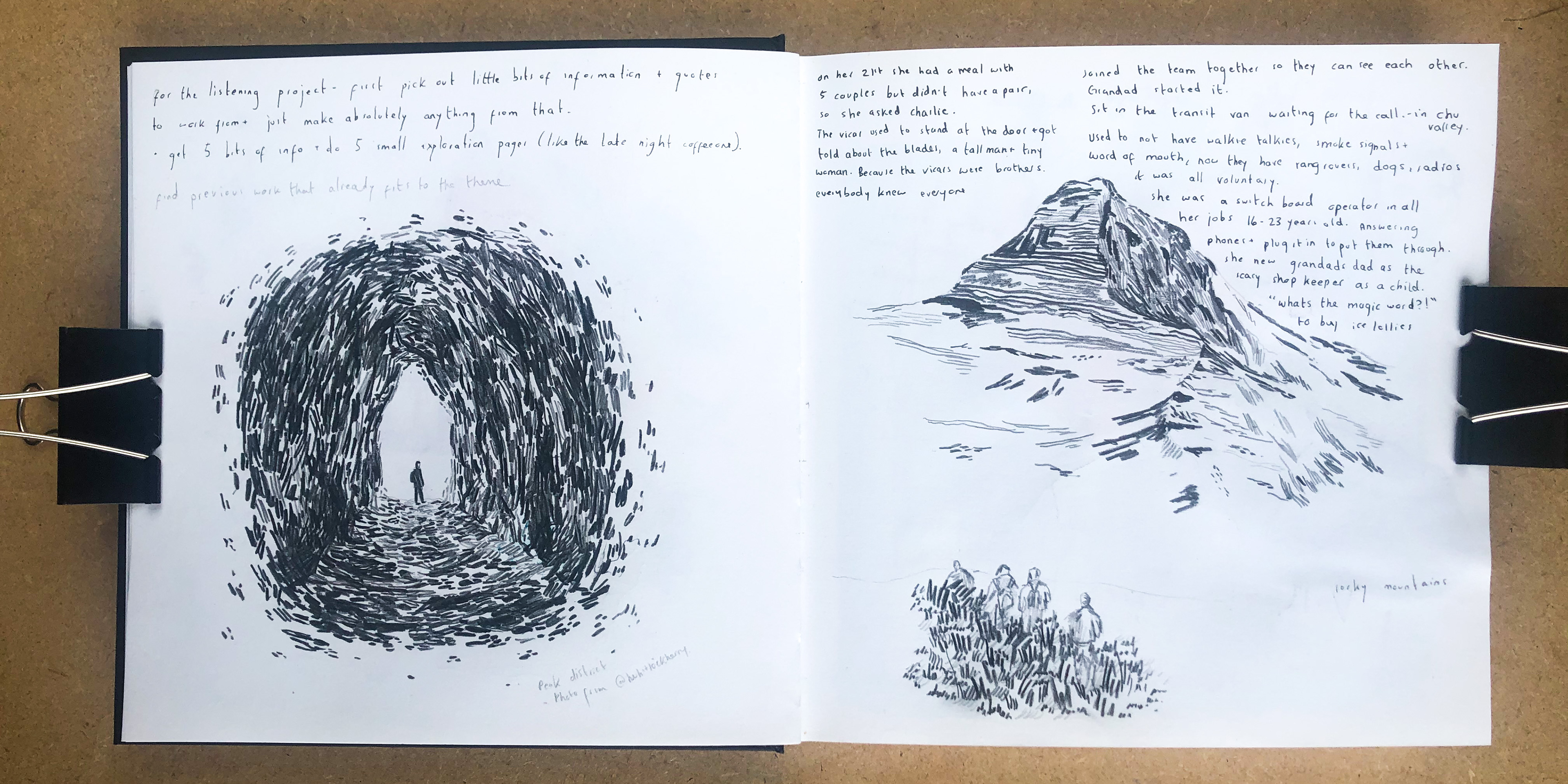 getting drawings off the page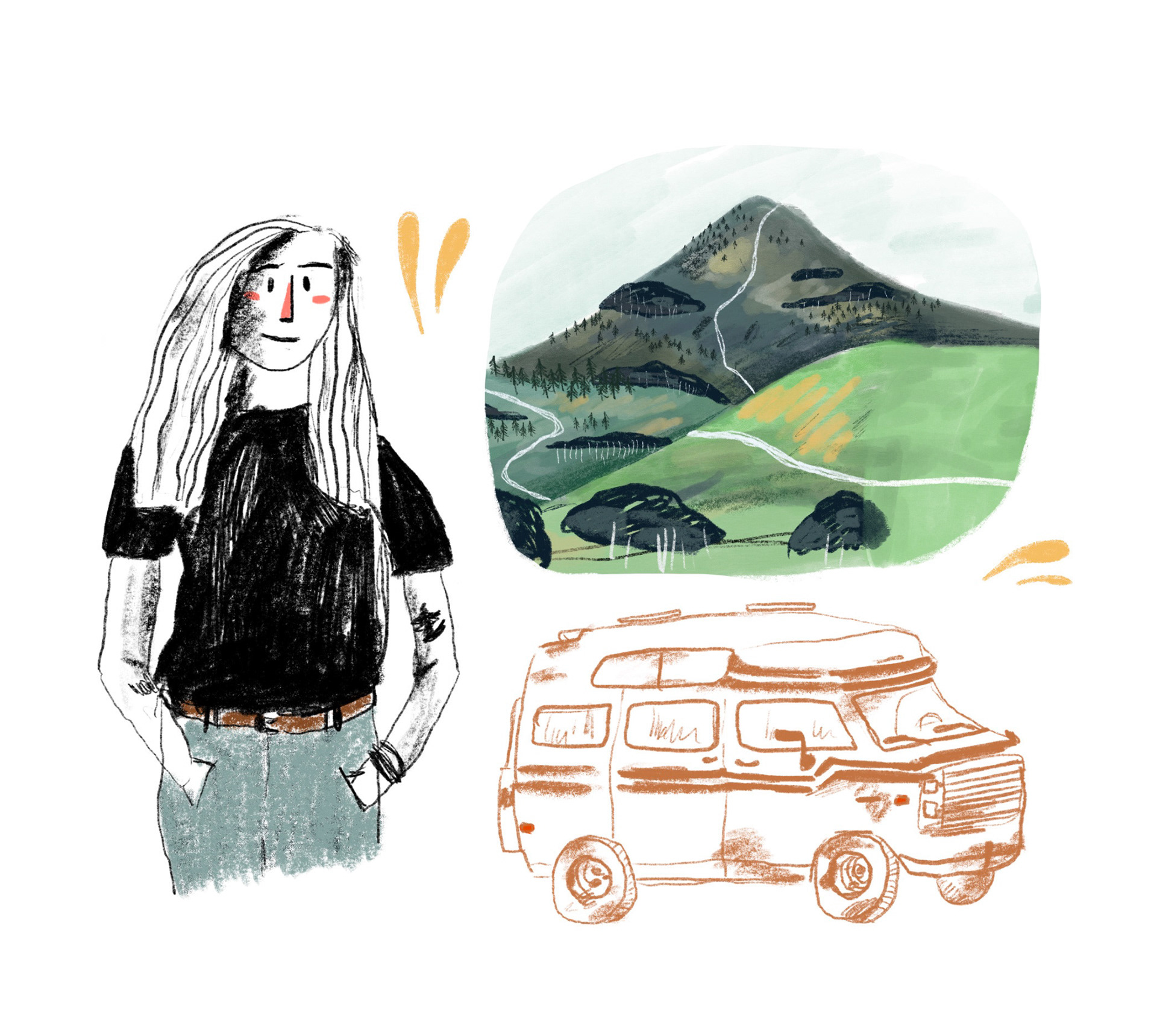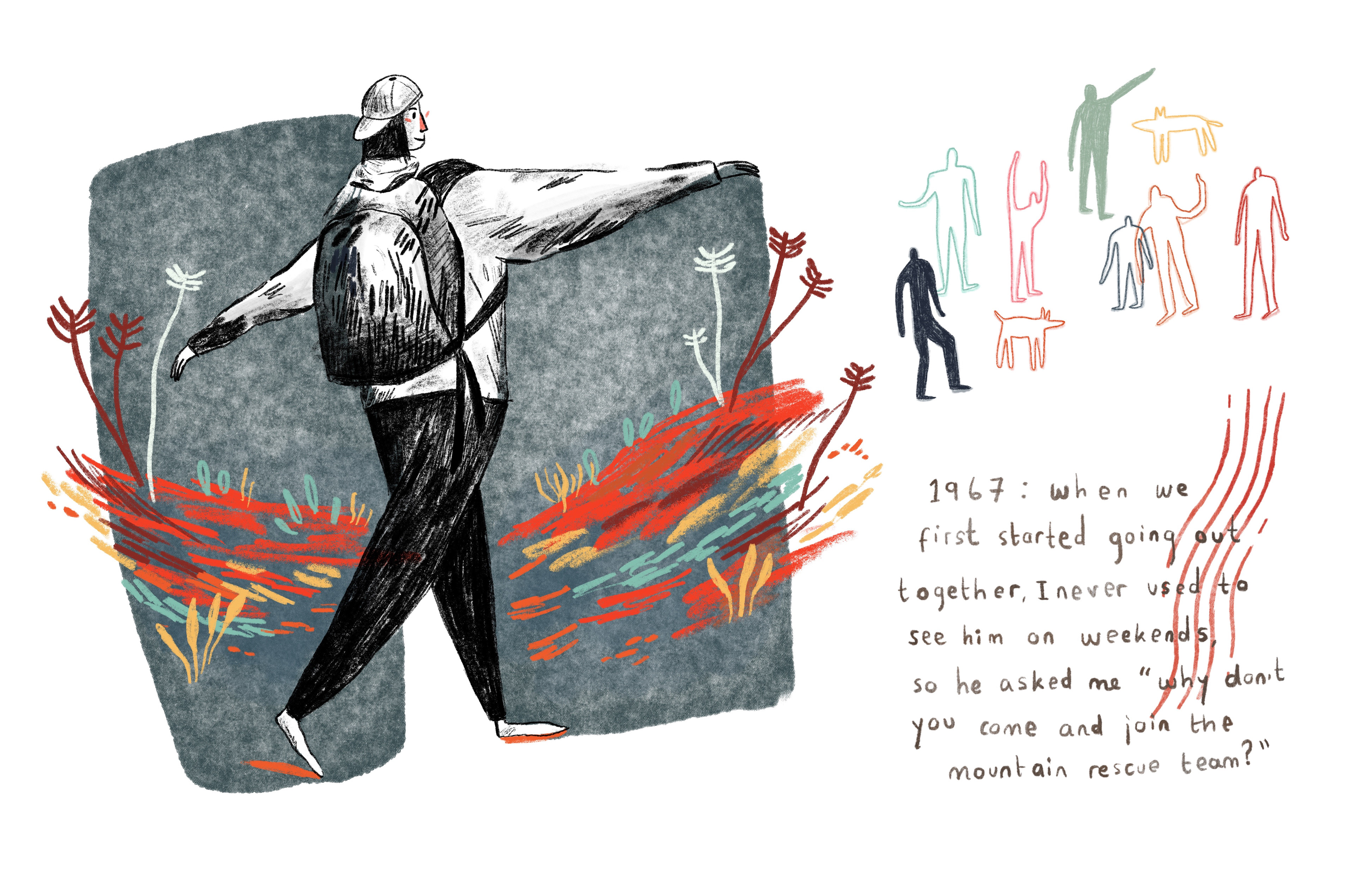 Building upon previous work
The porject for me is a lot about exploring my won style and how I solve visual problems, so I looked back at my old work to find re-occuring themes that could help me develop a thematic style. The one theme that stood out was 'collections' and how in almost all my projects for the last couple years, I have produced work that is made up of smaller pieces that combine together to form a collection of drawings.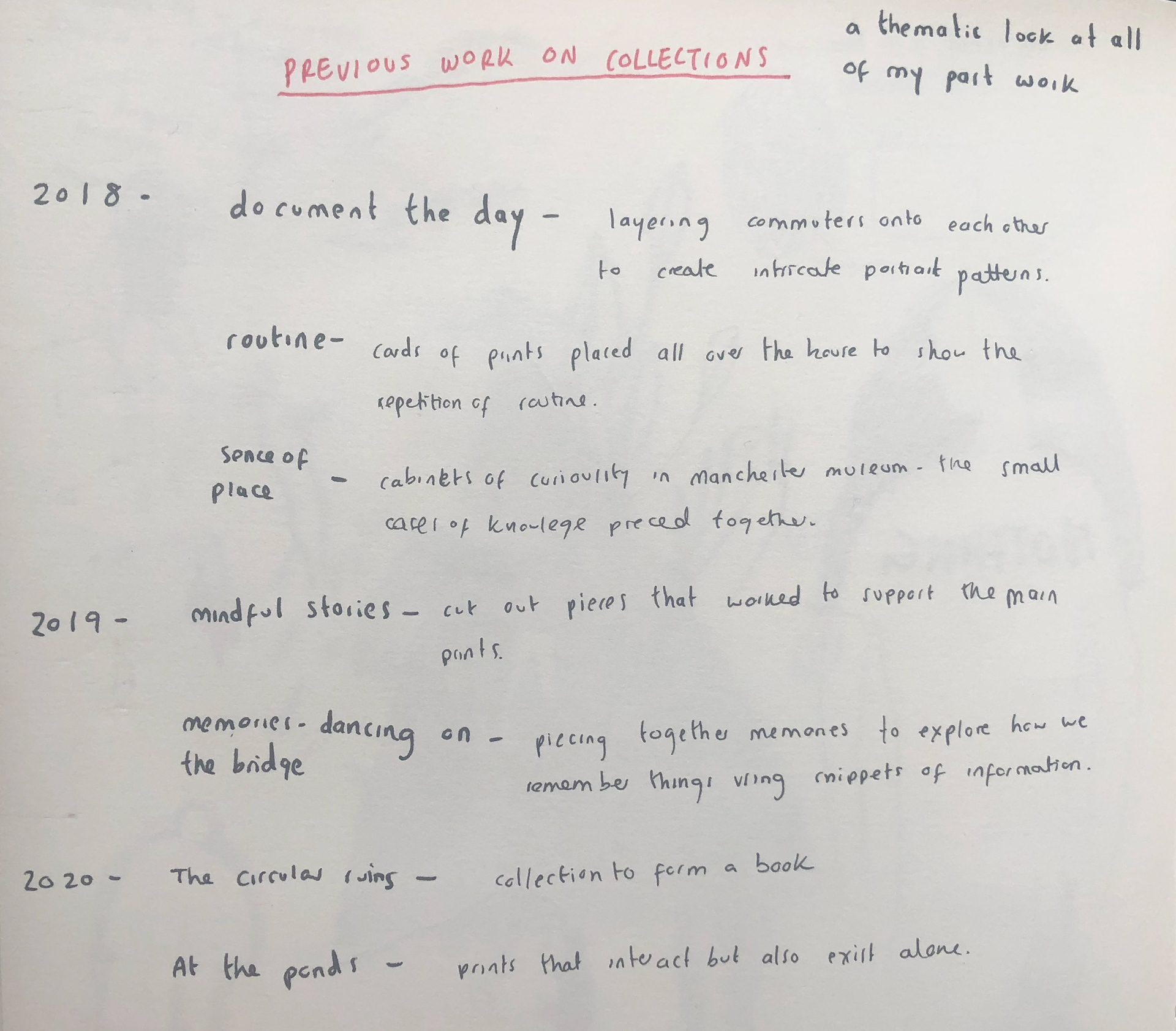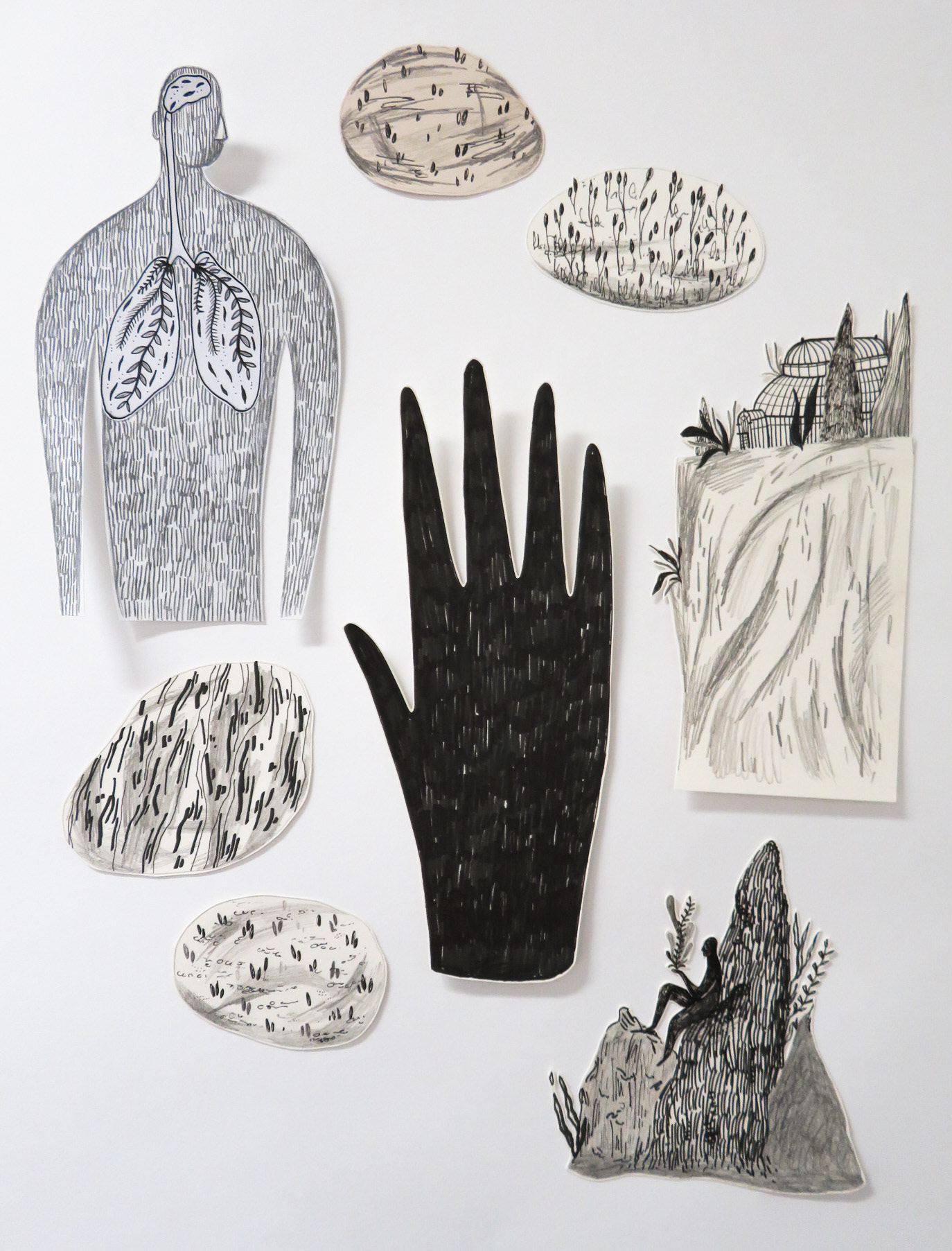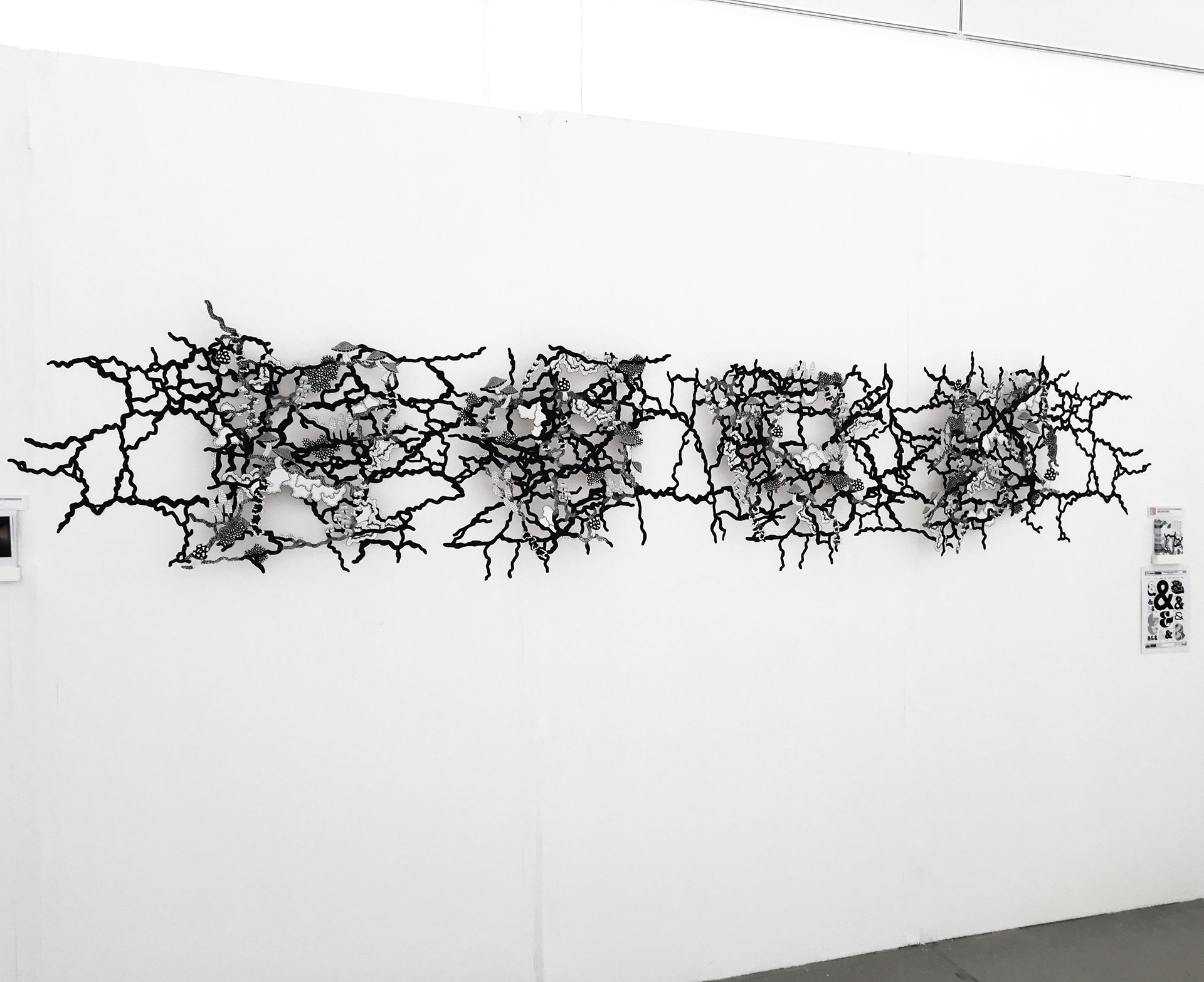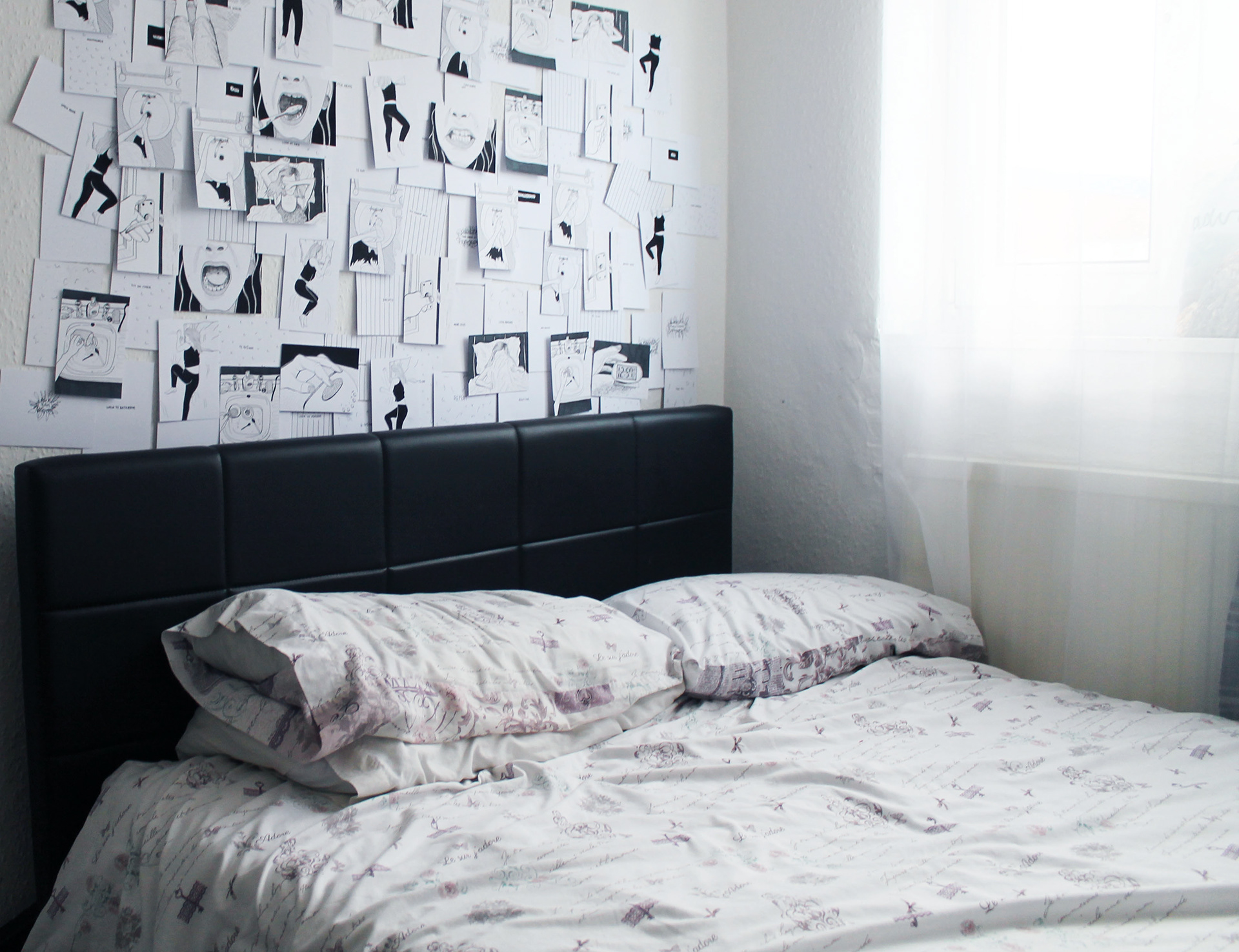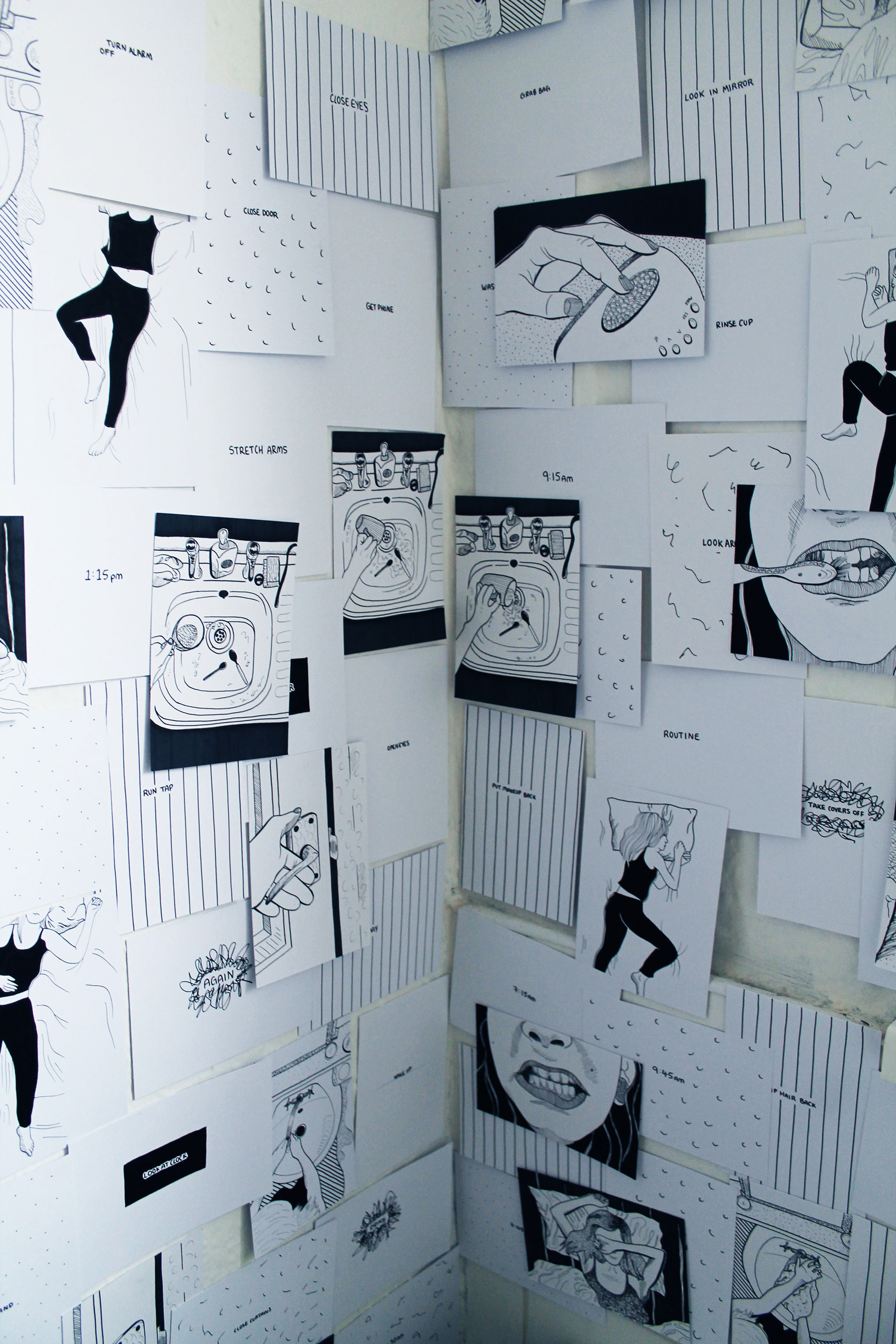 The Routine project from 2018 was a piece where I drew frames from my daily routine and presented them all over my bedroom and bathroom to explore the monotomy of doing the same actions over and over.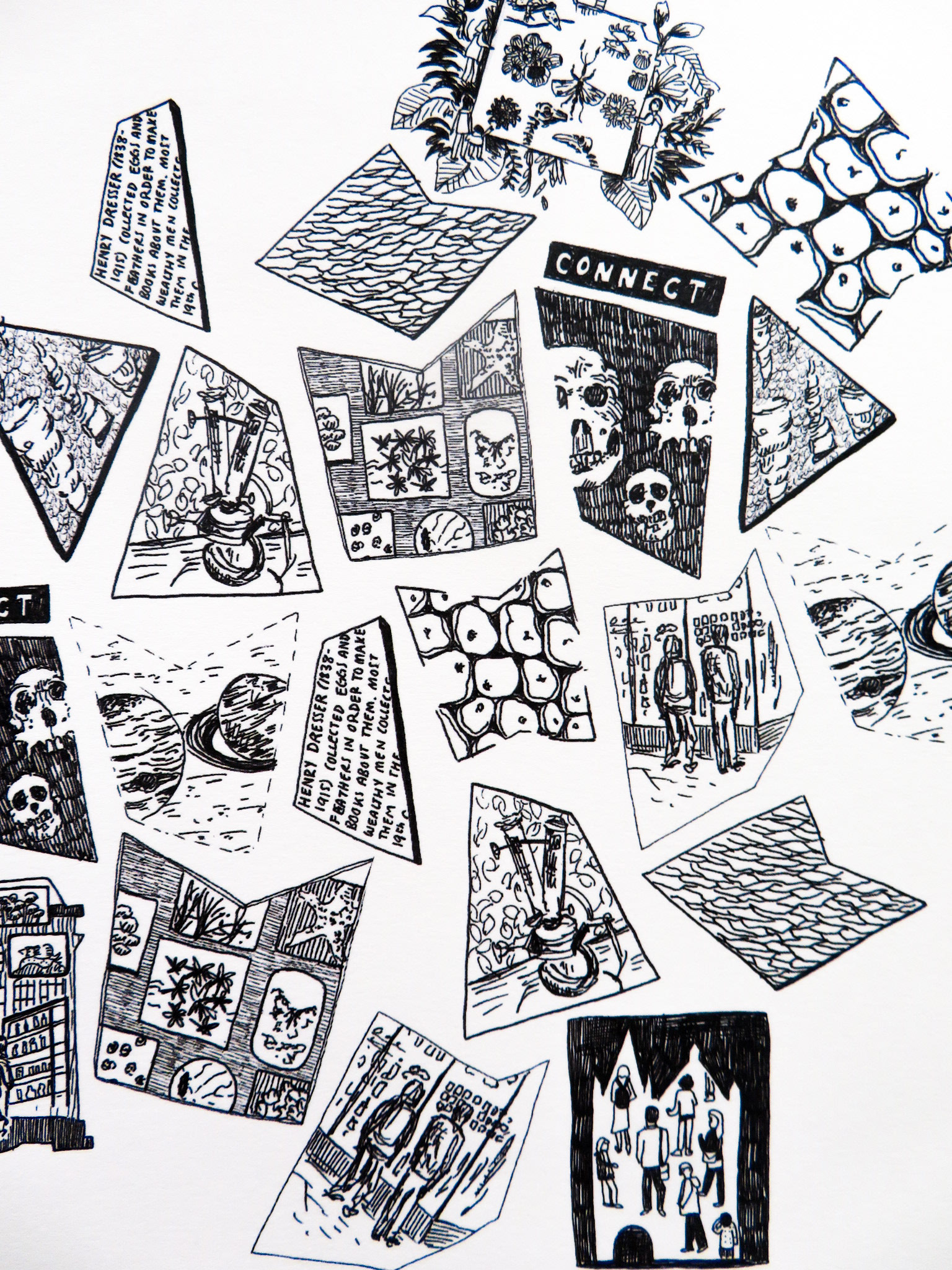 In the Sence of Place project from first year I looked at cabinets of curiousity in Manchester Museum and explored how I could recreate that to encompass the museum itself into its own collection. I have always thought creating work like this is a great way to show many different ideas in one cohesive presentation. Also, by expanding on this, I can get past the difficulties I have of choosing between drawing styles and instead- use all ideas in one piece, like my own cabinet of curiousity.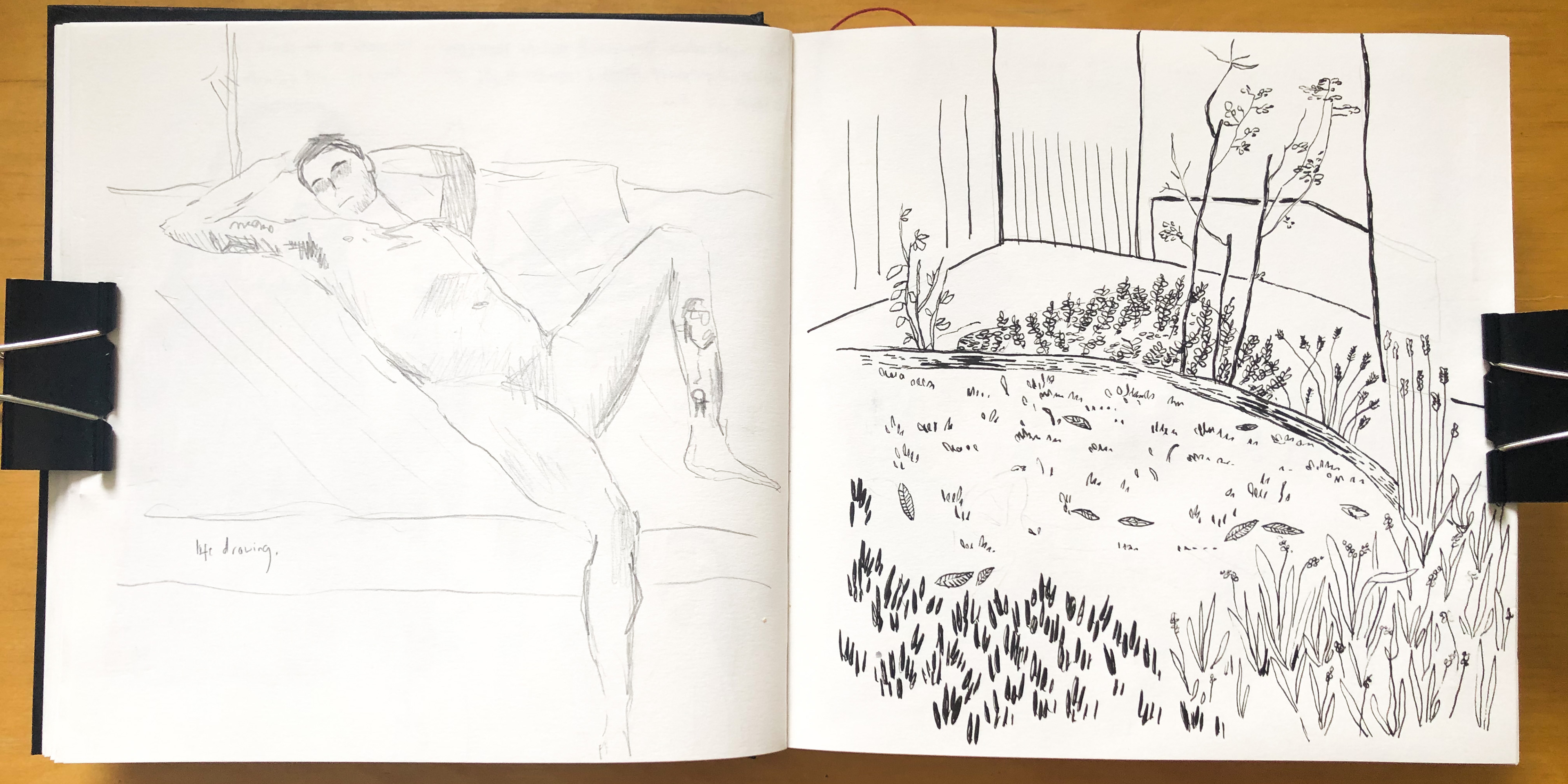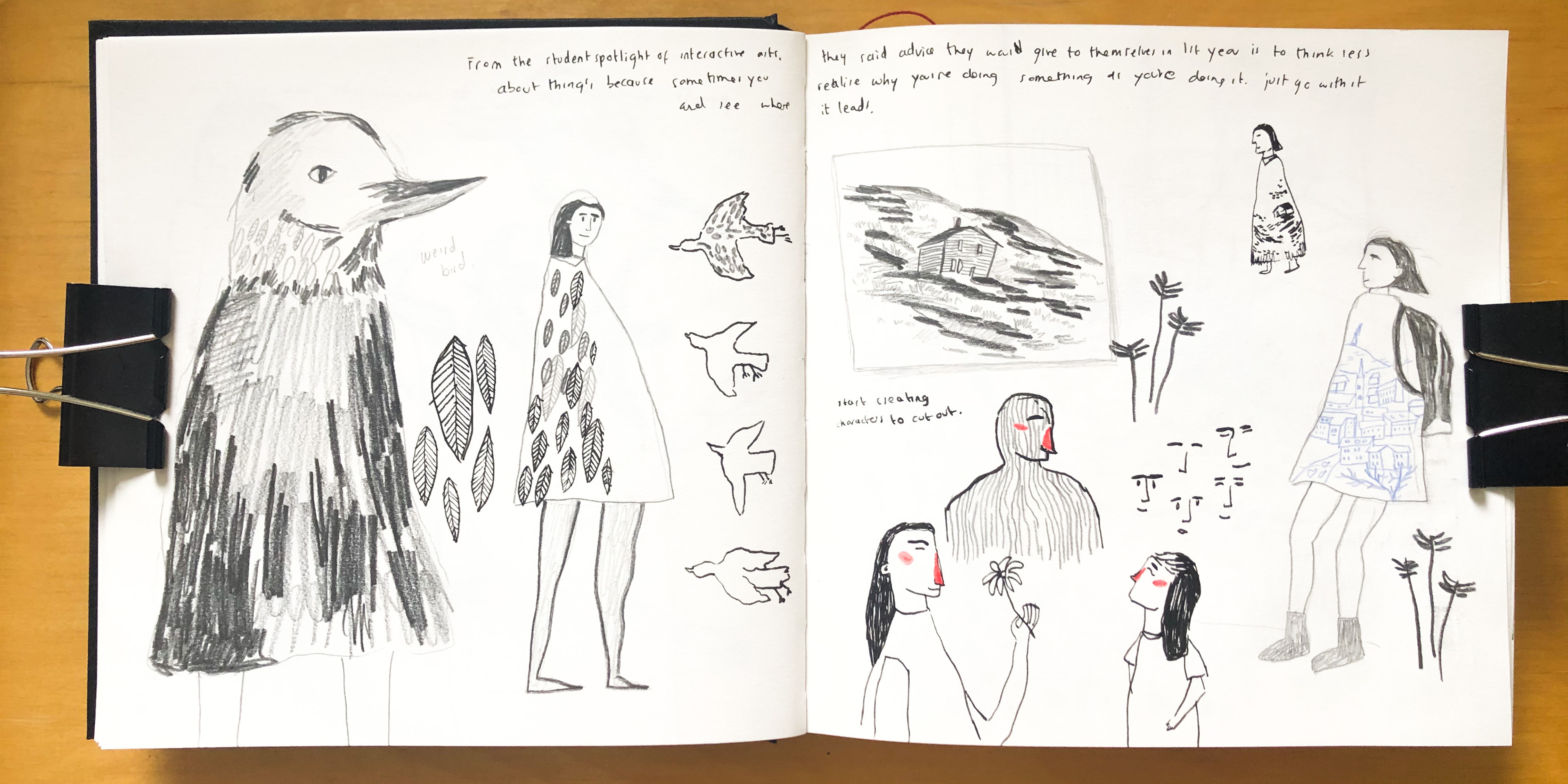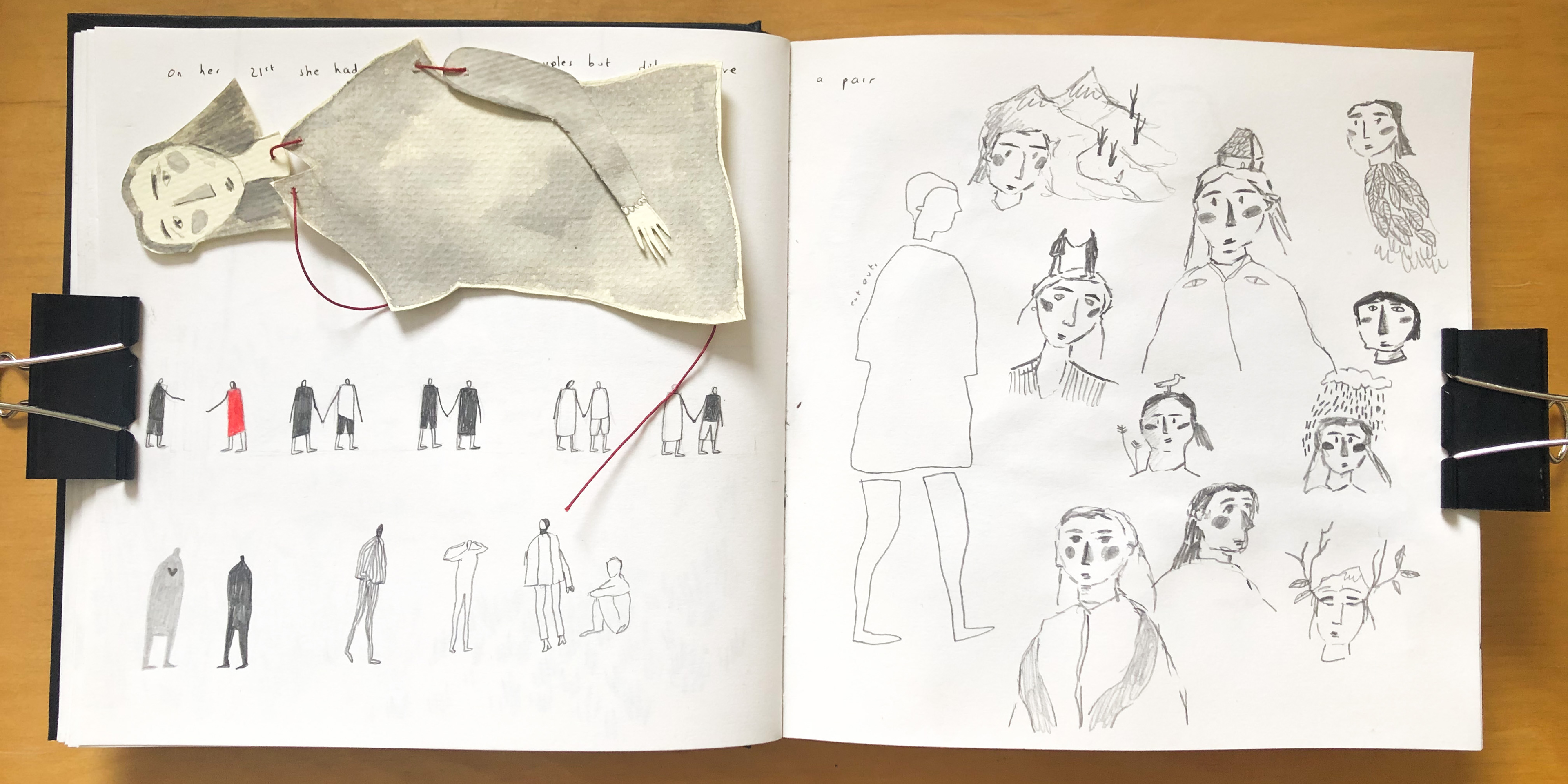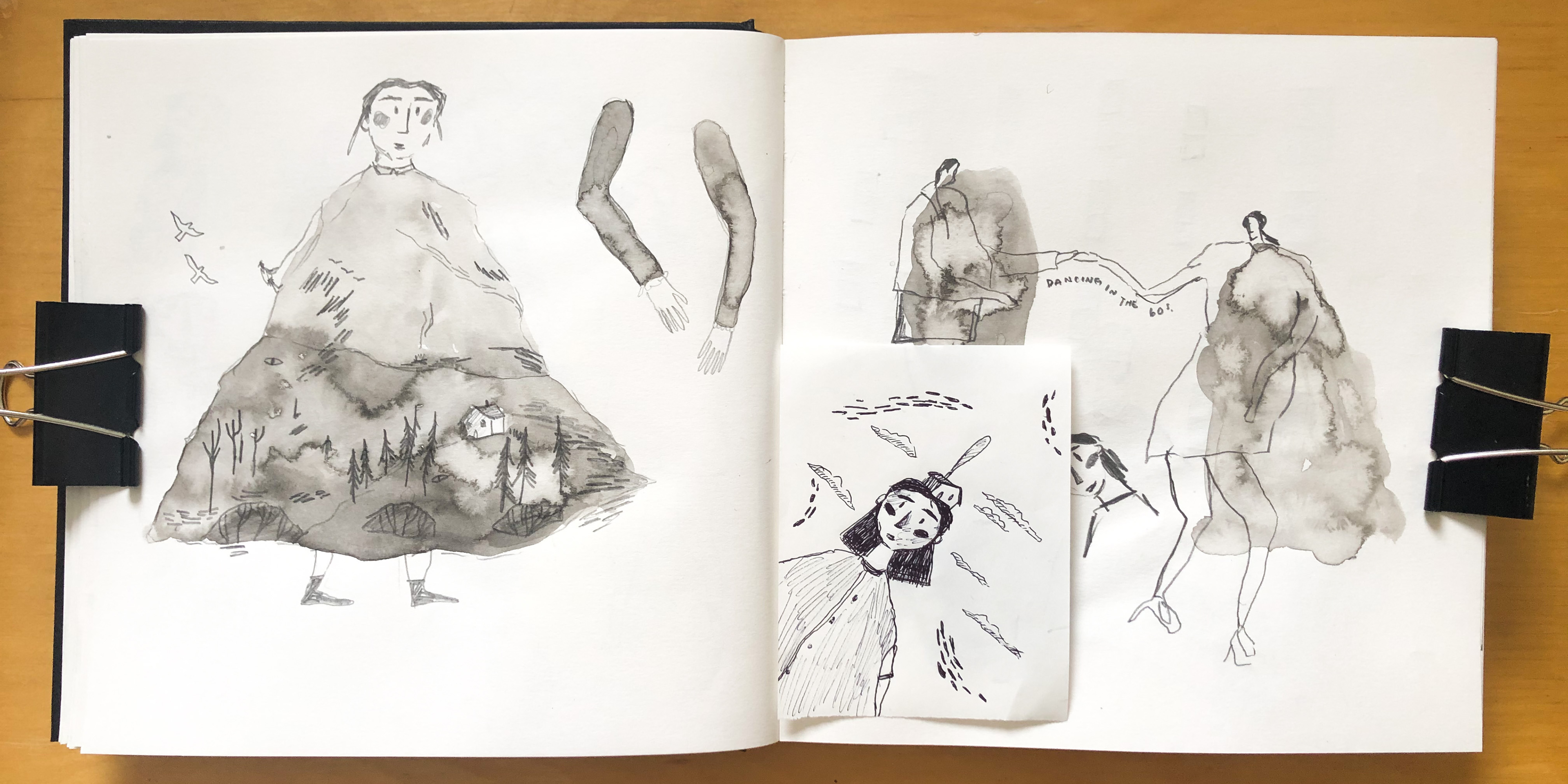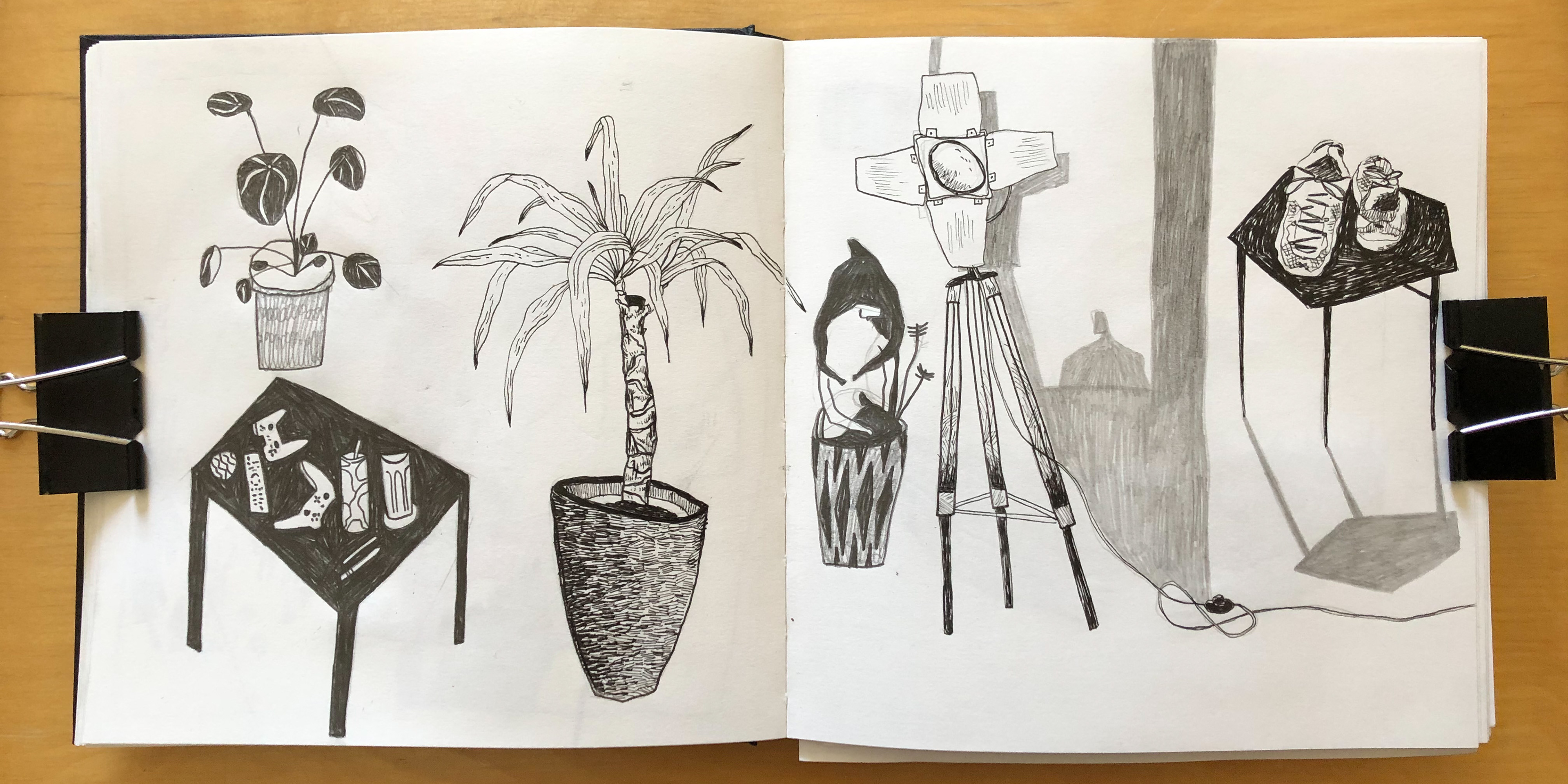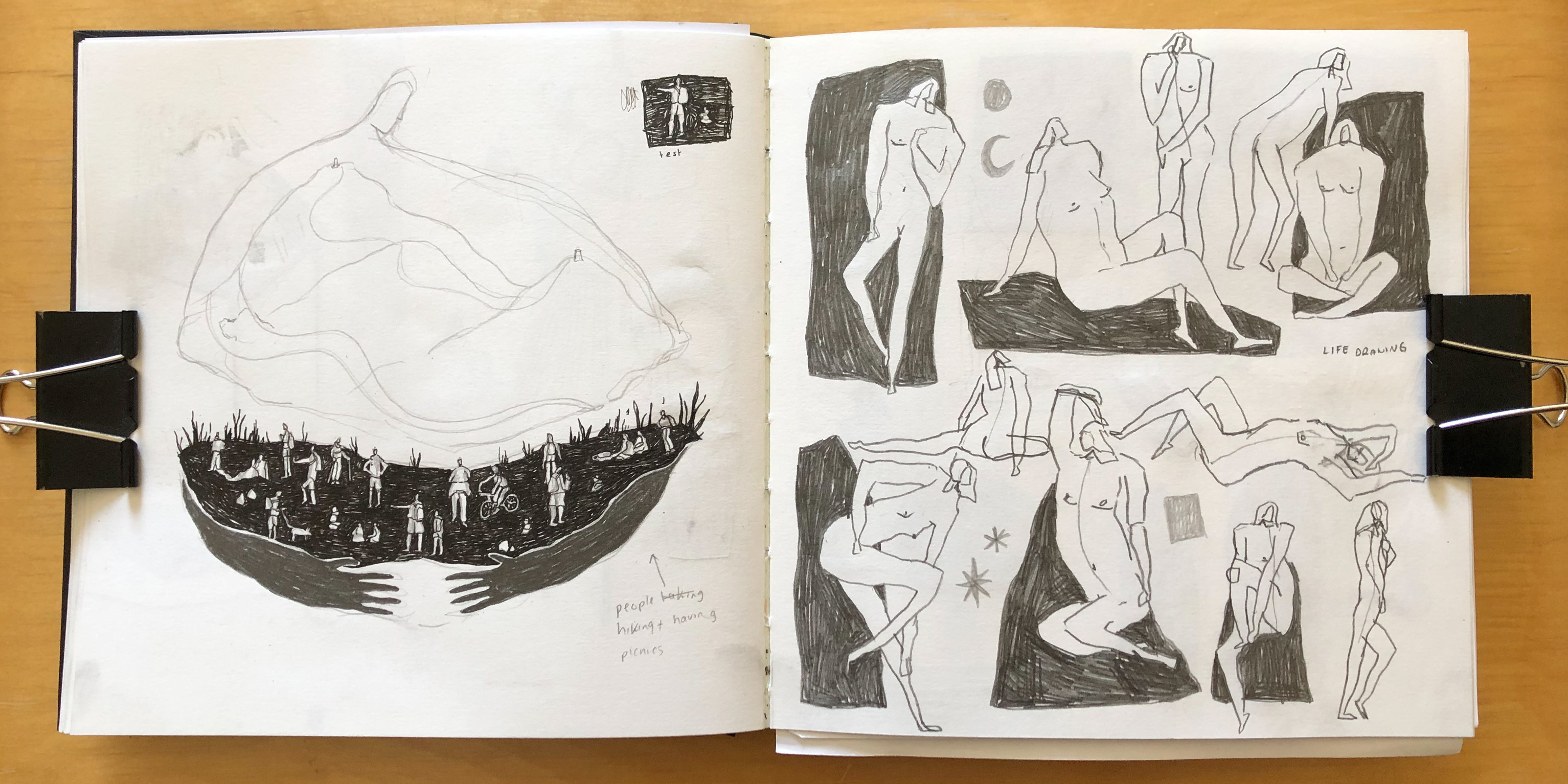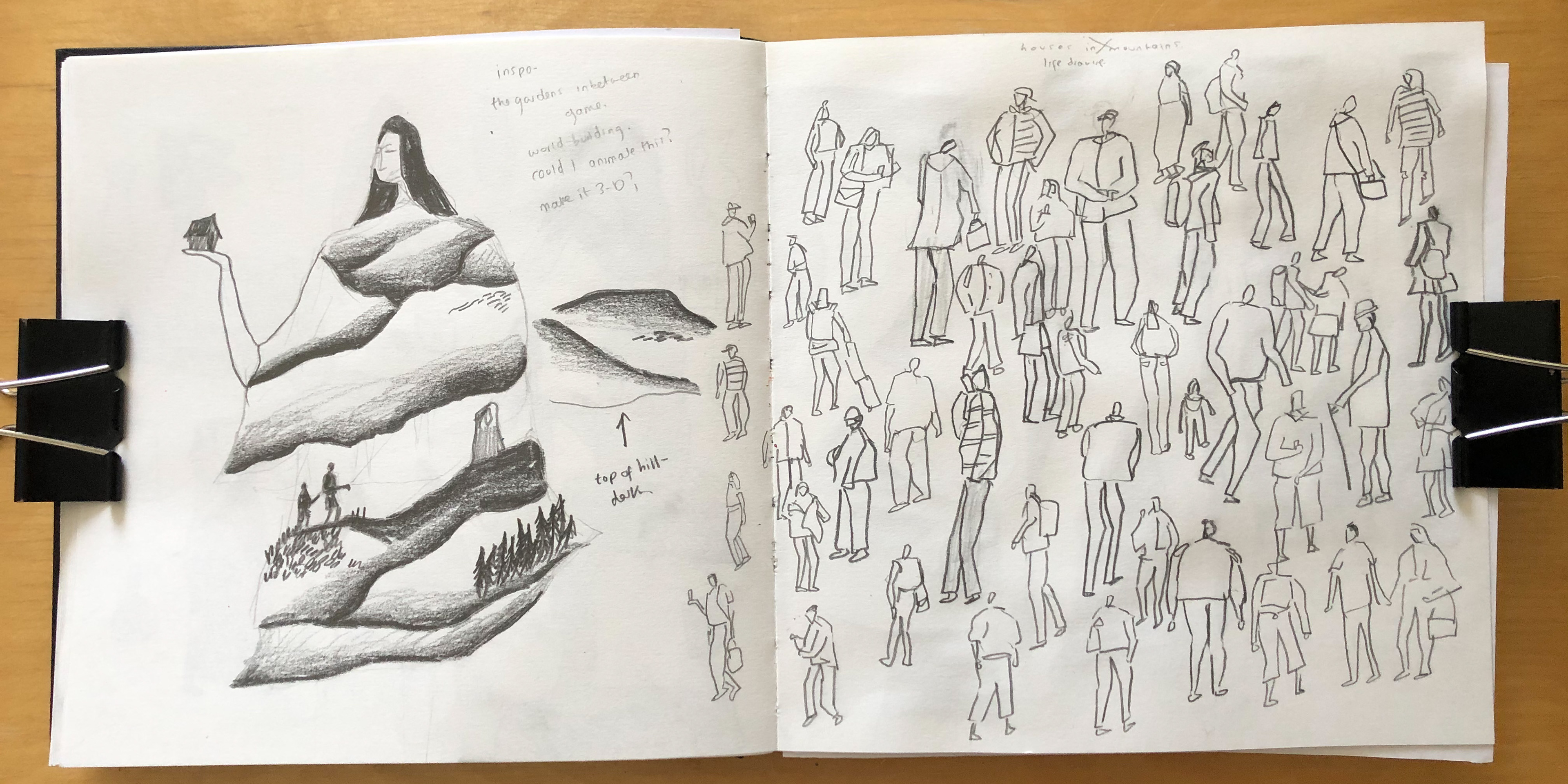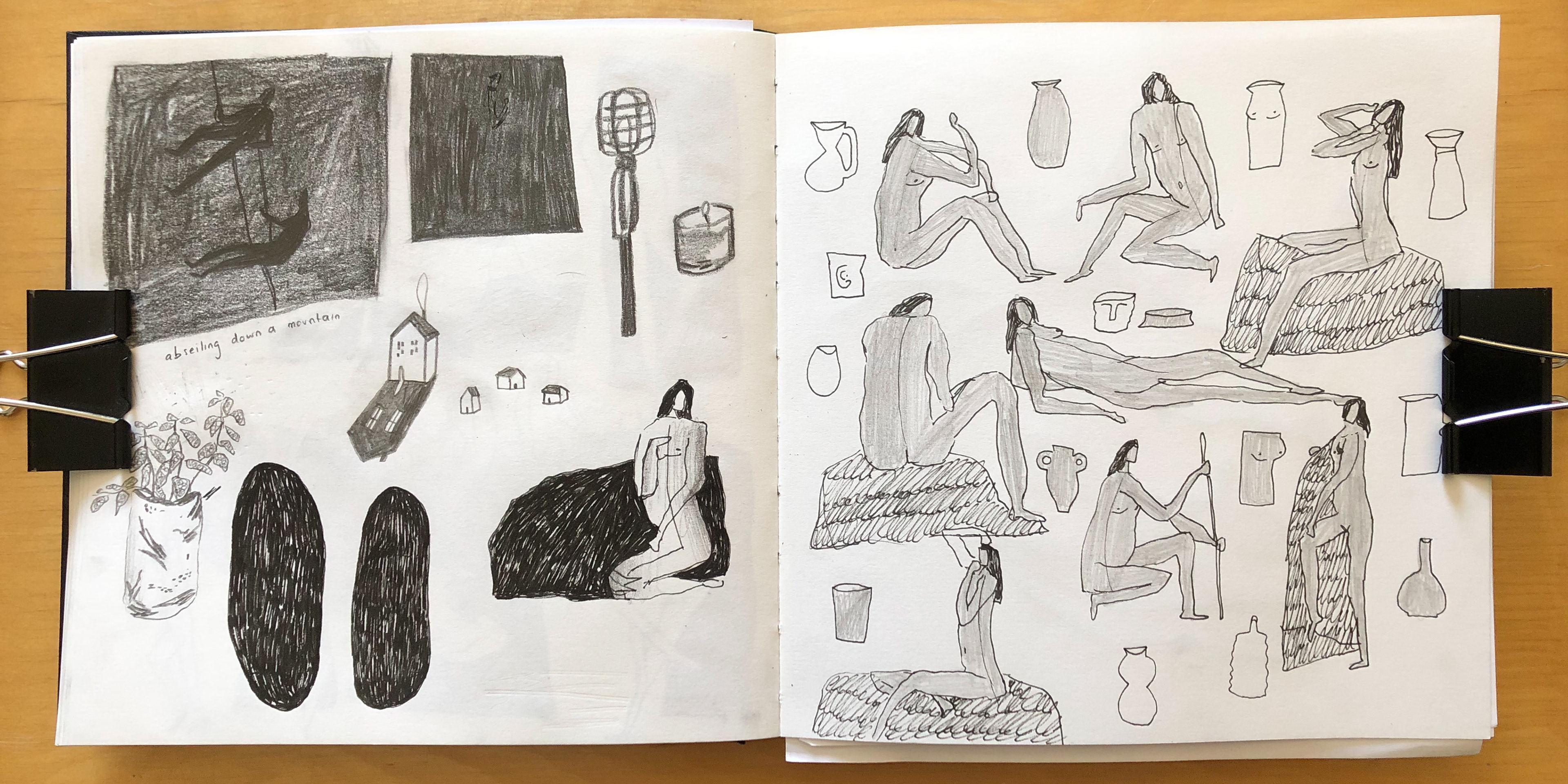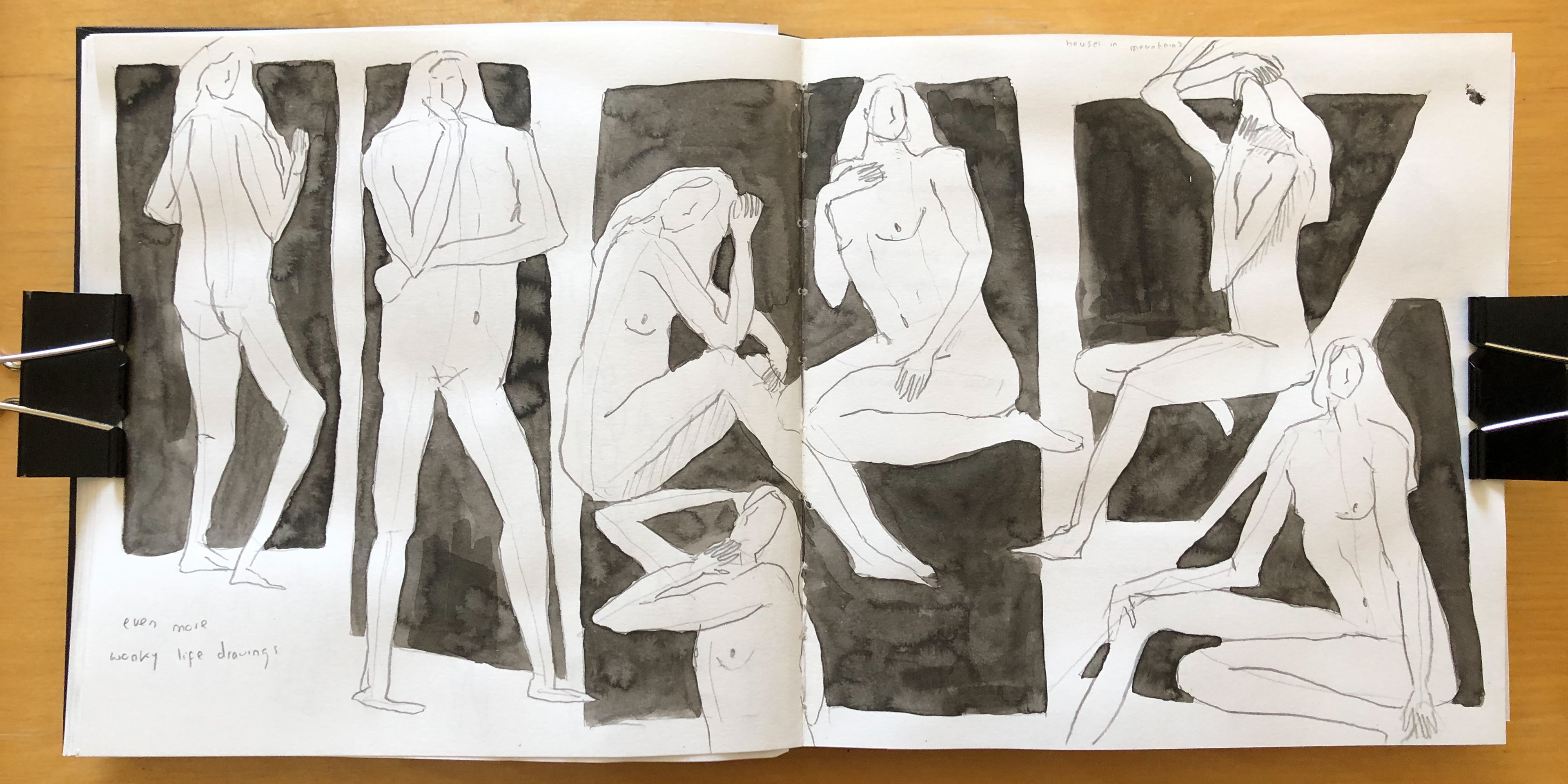 Sketchbook pages and life drawings.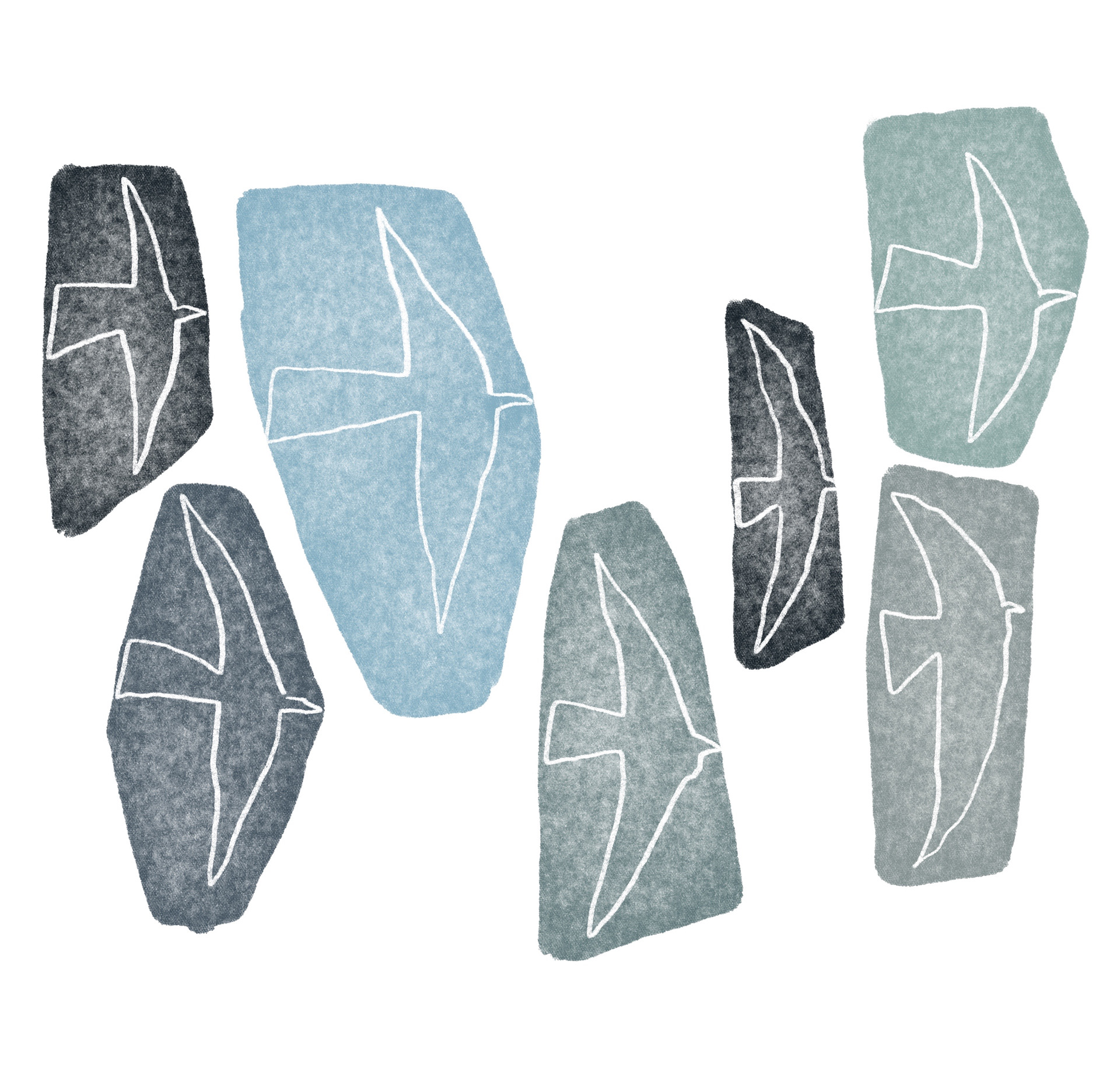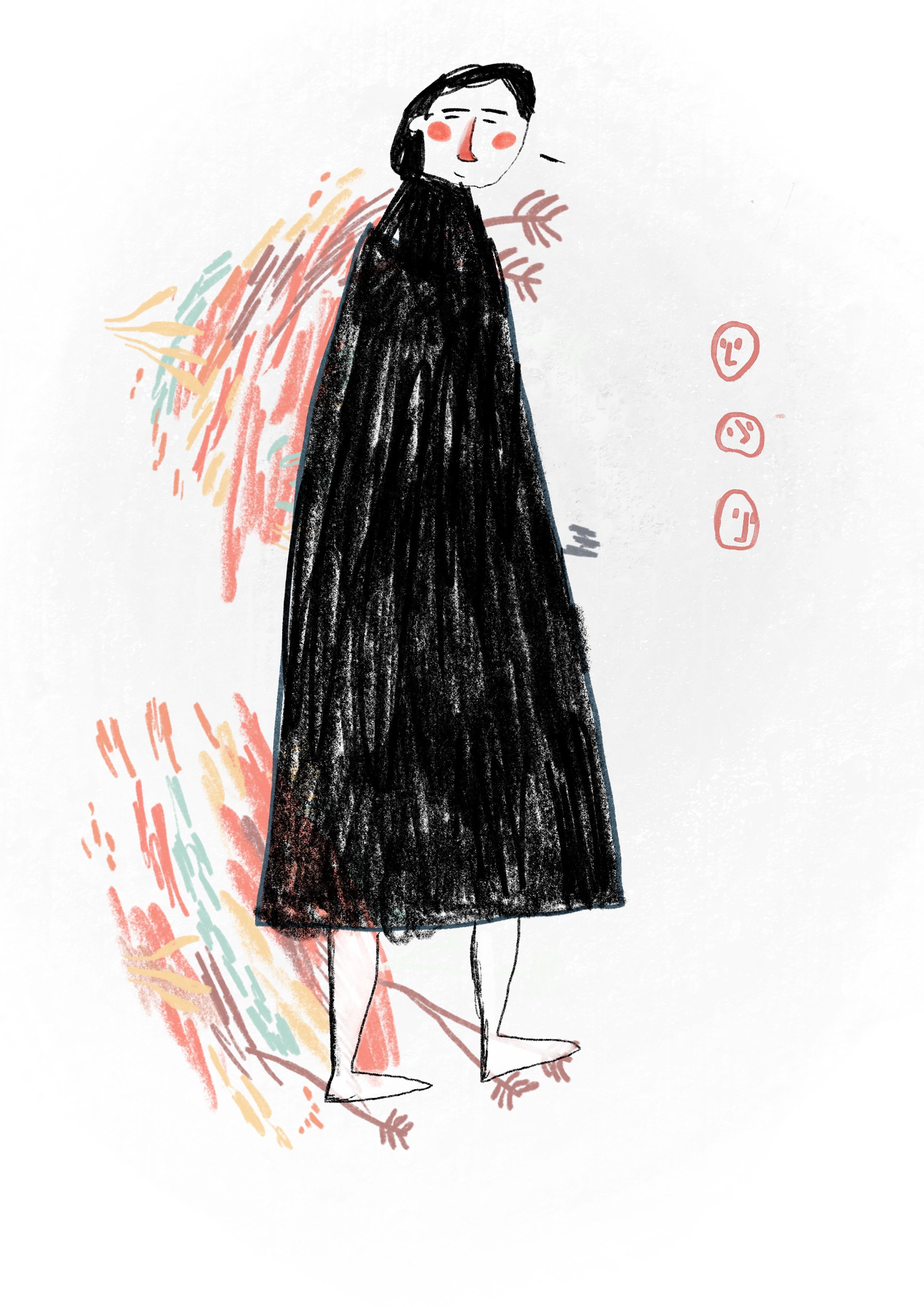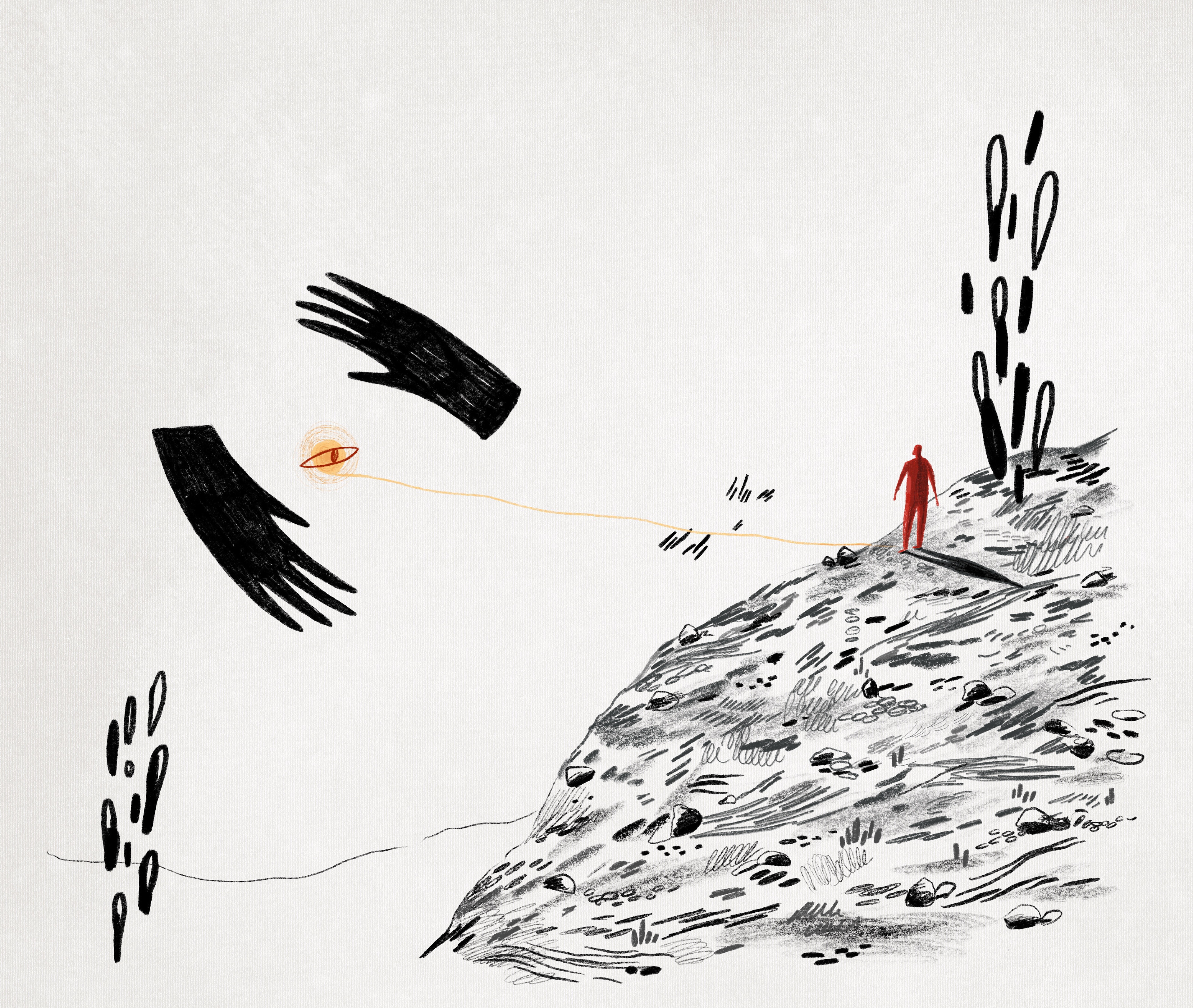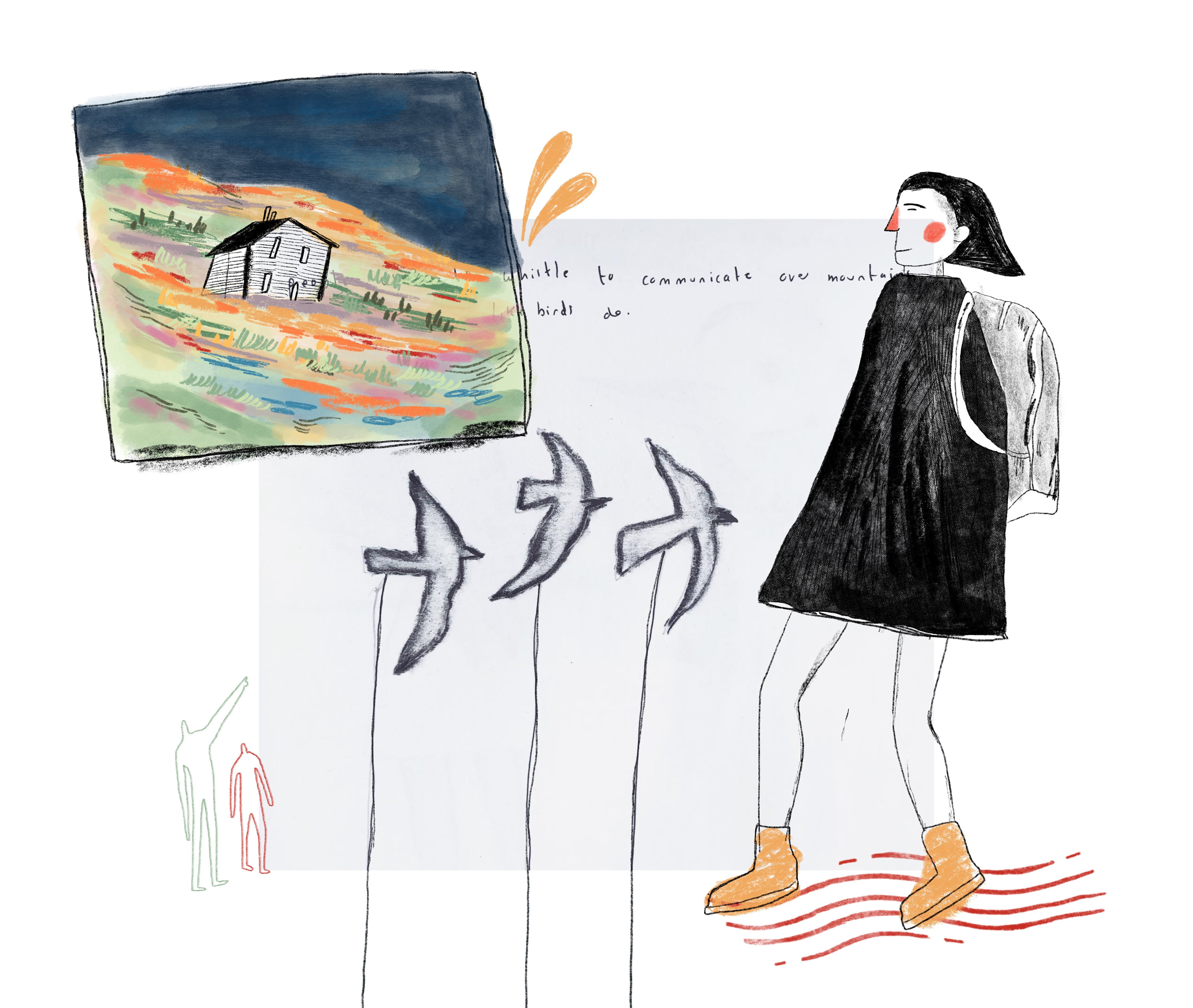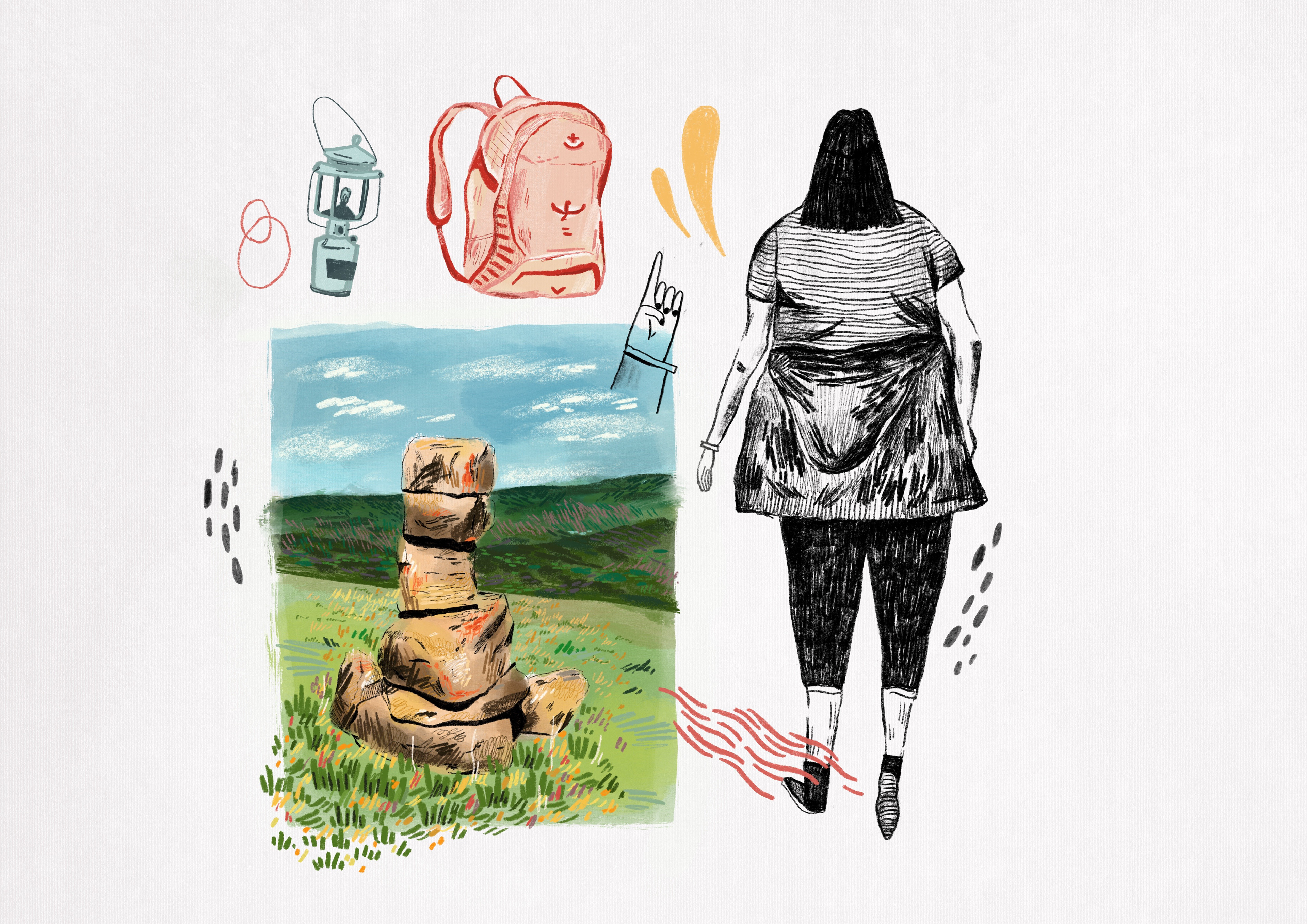 Turning my ideas from the sketchbook into digital drawings. My plan from here was to keep producing these digital collages in the style of abstract cabinets of curiousity, however, I decided that I wanted to move away from always poducing digital work and create something tabgable as a final piece.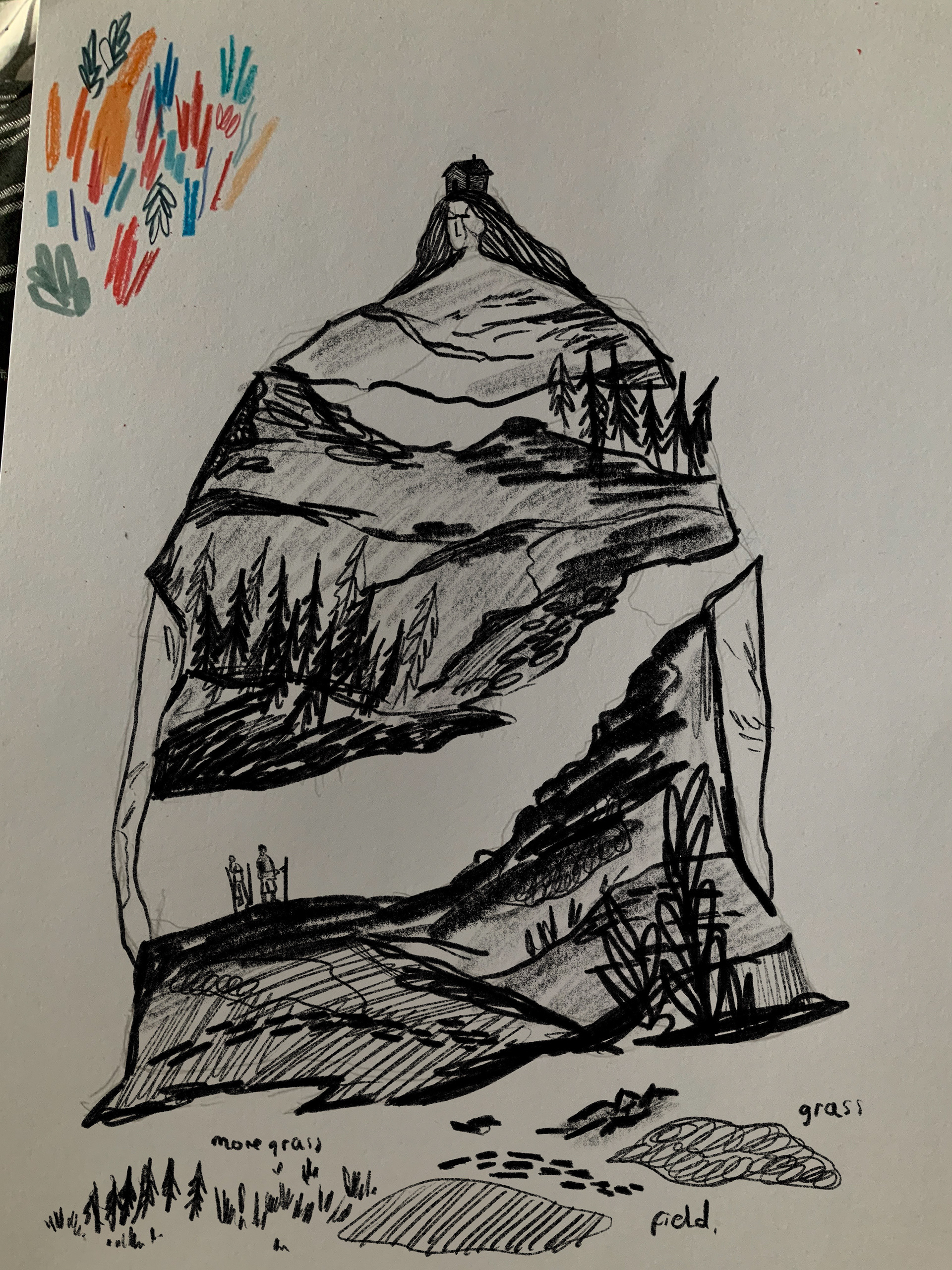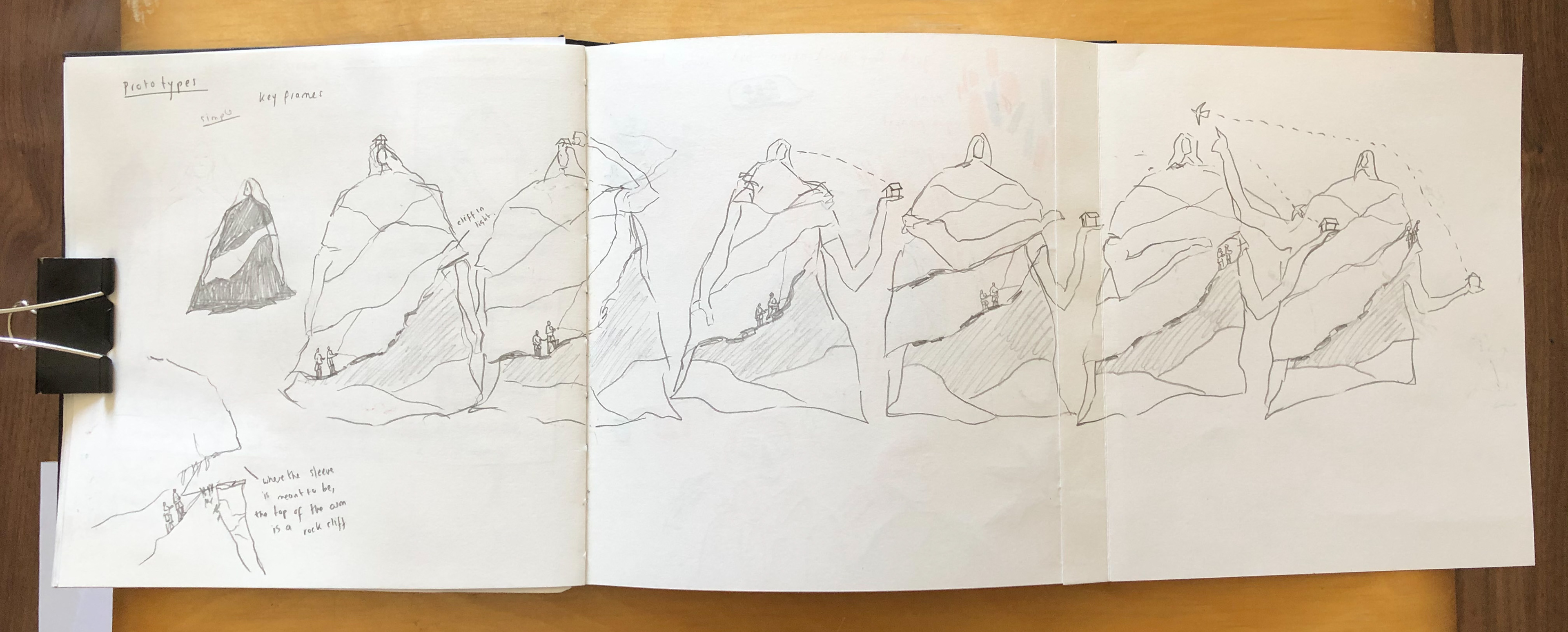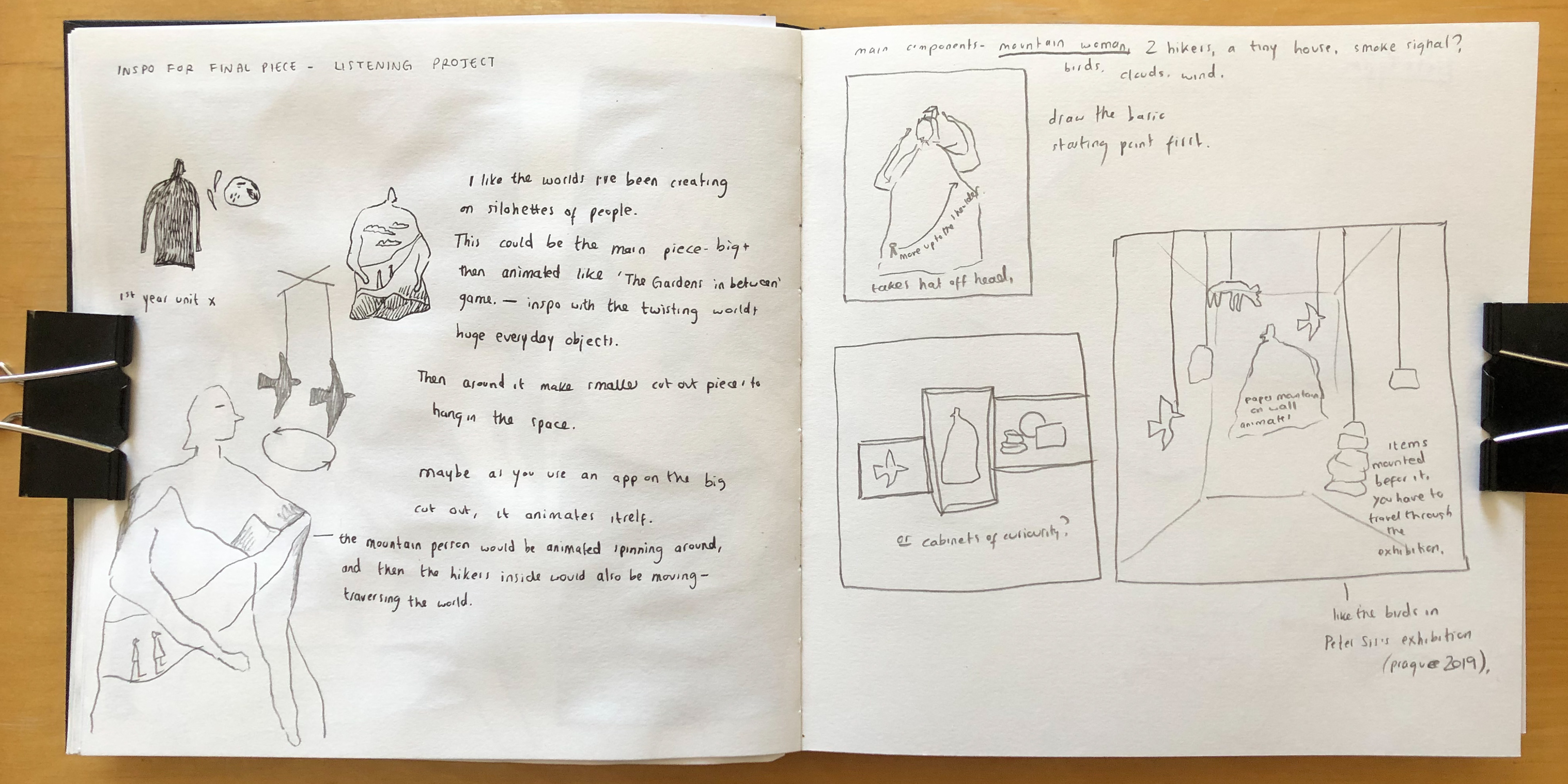 These images show my plans for two different outcomes that I wanted to try- a physical drawing surrounded by hanging objects that relate to mountain rescue, and a digital animation of the mountain coming to life and interacting with the hikers within it.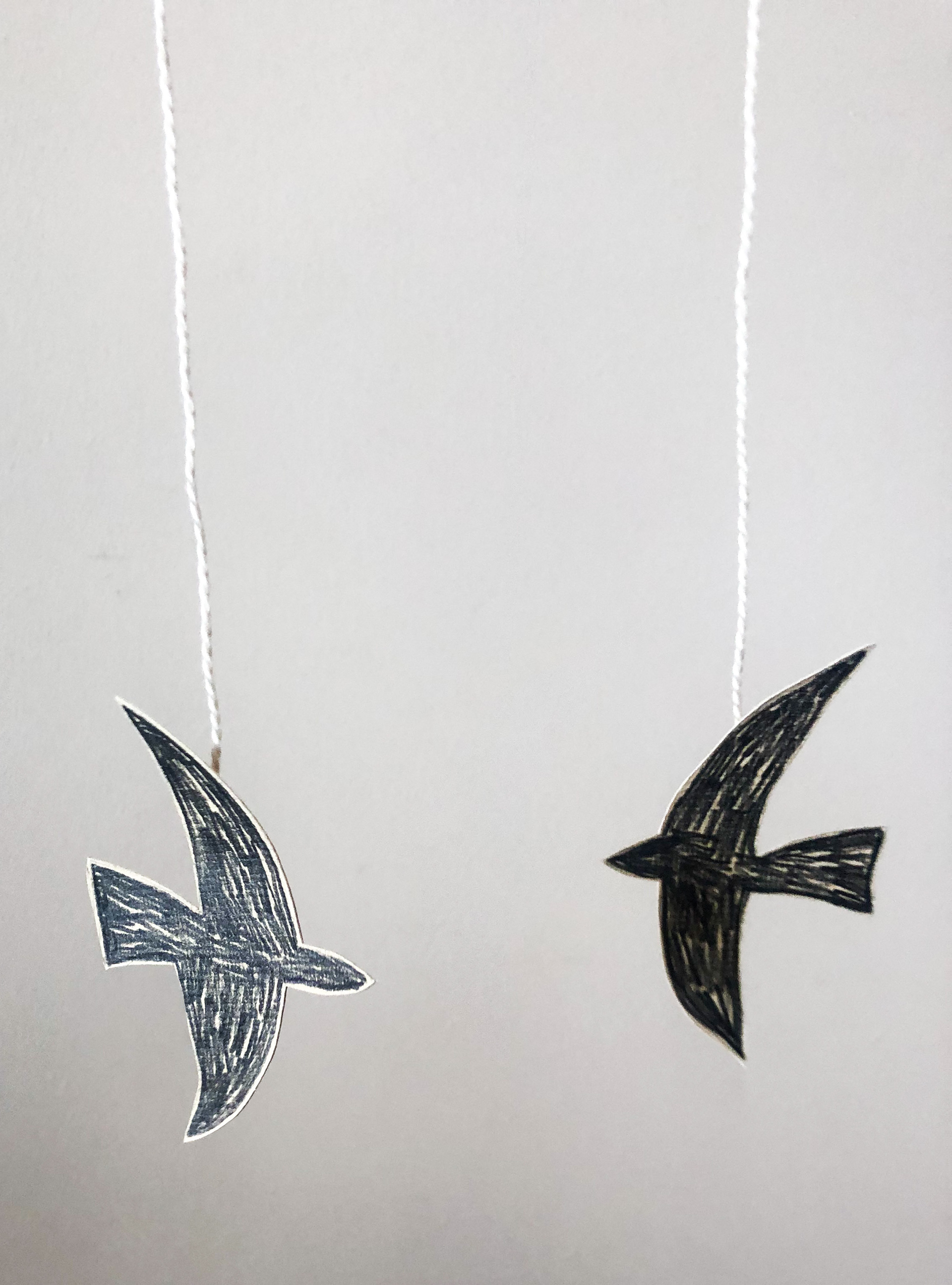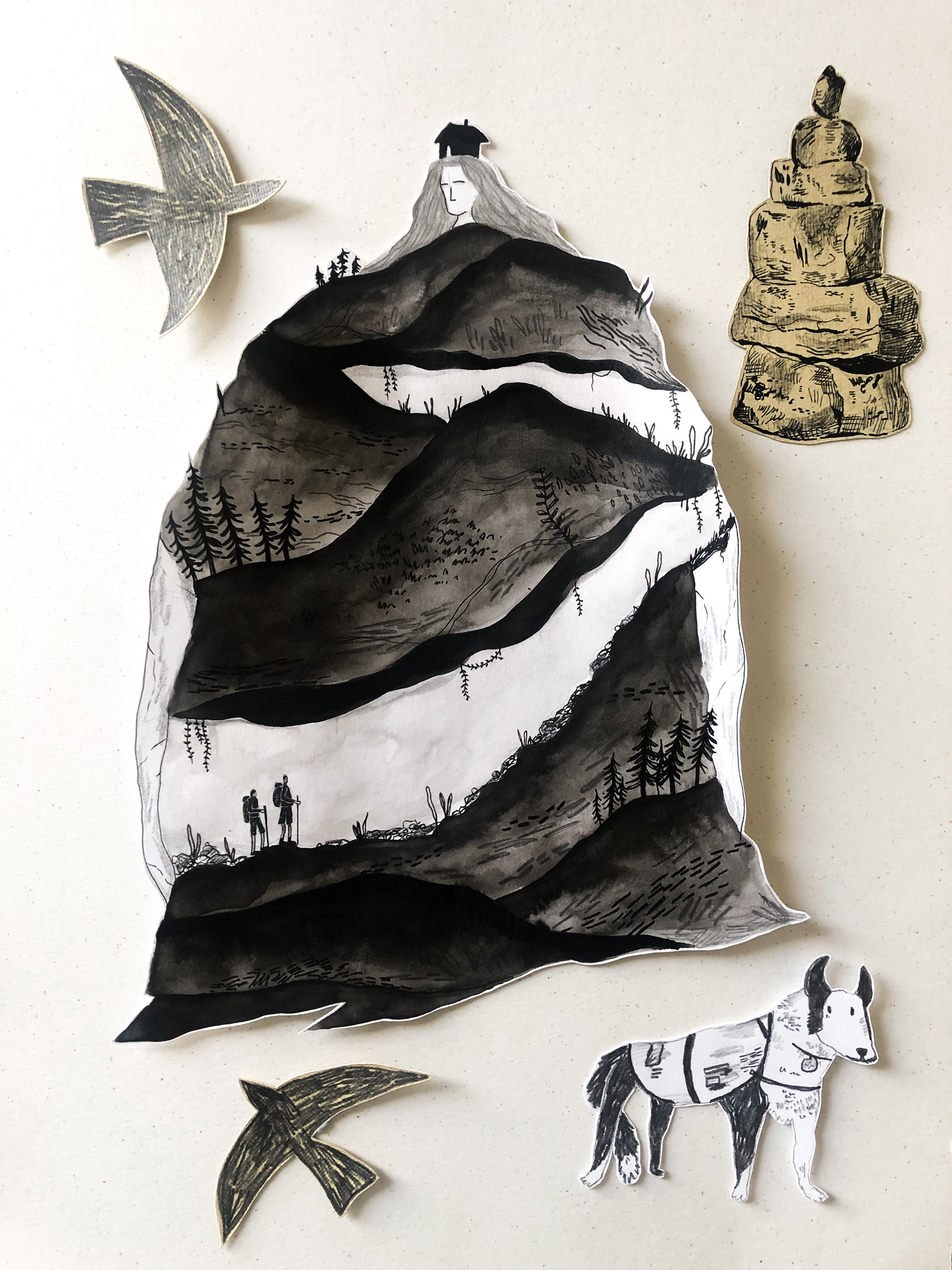 Due to having limited time, the physical piece did not turn out as well as I was hoping, however, I like the symbol of the birds and how they interected with the string and backgrond. This was my first time using ink and water together to create tone in a final piece so it provided a good chance to get to know that material. The lack of colour compared to the digital collages I was producing make a less vibrant and lively scene which is something I need to consider in future.
This is a video of the key frames for the animation I plan to continue to develop. I want to keep the loose, sketchy nature of the drawing but fill in details on the hills and mountains. The idea is for the mountain to play with the house and bird while hikers traverse the landscape in the middle, much like the original drawing in the last piece. I would then have the recording of my Grandma's conversation playing over it as the gif looped.
Throughout this project I also used my time to create life drawings and observational drawings to develop my drawing style. This was a good way to broaden my strengths and find out my weaknesses in illustration and I plan to do this in future as I continue to develop this work.